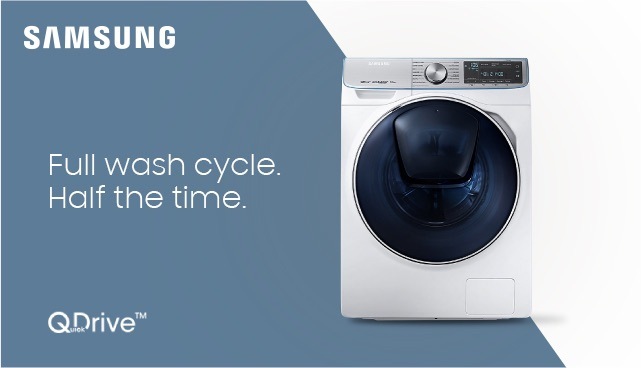 Full wash cycle. Half the time.

Hi,

Spend less time on laundry and more time on life.

Samsung QuickDrive™ means faster cycles and hassle-free cleaning, so you're free to get on with what's really important.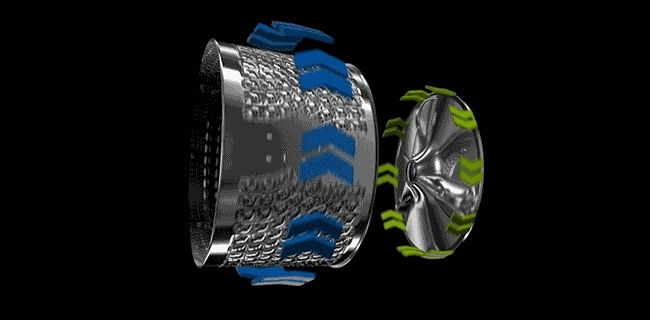 Breeze through your laundry chores without compromising on cleanliness.

QuickDrive™ technology cuts washing time by 50%* without affecting cleaning performance. In fact, its independently rotating drum and back plate mean you'll get a full clean every time.


* Tested on WW8800M compared with Samsung WW8500K. Saves 50 % time on Cotton (40 ℃, half load) and eCotton cycle with washing performance within ±2 %. Saves 20 % energy on Cotton (40℃, half load) and Super Speed cycle (40 ℃, 5 kg load), based on Intertek data.


Legal | Privacy Policy

This email has been sent to members who have requested to join the mailing list.
If you wish to unsubscribe from this mailing list, please click Unsubscribe

© Copyright 2018 Samsung New Zealand. All rights reserved.
24 The Warehouse Way, Northcote, Auckland 0627 NZ

All rights reserved.
*Do not reply. This e-mail address is for outgoing emails only.