Master the Galaxy S9. Basics to learn how.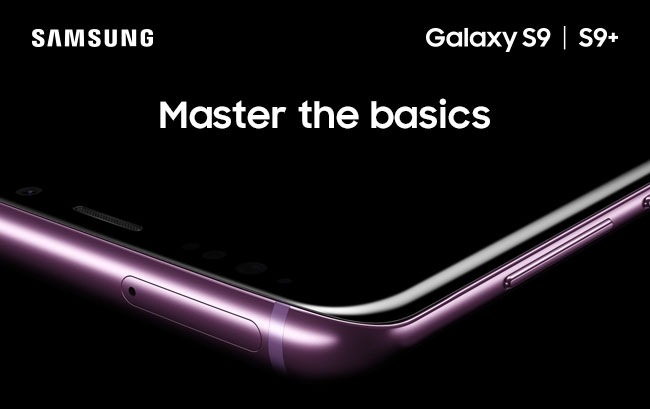 Hi,

Now you've set up your new Galaxy S9, it's time to get back to basics and learn a bit more about your phone's important features.


Click below to find out how to improve your battery life, view and dismiss notifications, and even use two apps simultaneously.
_
Redeem your discount
Want to kit out your S9 with sleek covers or clever accessories?

Just use the promo code S-MEMBER (all CAPS) at the Samsung NZ Online Store before 31 March 2019 for 20% off all S9/S9+ accessories.*
* Accessories sold separately. Availability may vary by country or carrier.
Offer only available at the Samsung New Zealand Online Store.
Valid for tablet and phones accessories only.
Legal | Privacy Policy

This email has been sent to members who have requested to join the mailing list.
If you wish to unsubscribe from this mailing list, please Click Unsubscribe


© Copyright 2018 Samsung New Zealand. All rights reserved.
*Do not reply. This e-mail address is for outgoing emails only.
Having trouble viewing this email? Click here.