Clearing the RAM on my device
Last Update date :
Nov 23. 2020
Please Note: The information on this page is for New Zealand products only. Sequences or settings will vary depending on location and/or where the product had been purchased. To be redirected to your local support page please click here.

What is RAM? 
RAM (Random Access Memory) is storage used for a place to hold data. If your mobile device or tablet has a small amount of RAM, you may find that it will start to slow down when you have opened and used lots of different applications at the same time.
Clearing the RAM will close and reset all running applications to speed up your mobile device or tablet. You will notice improved performance on your device - until there are too many apps open and running in the background again. It is good practice to close down applications regularly.
For devices running Android 8.0 Oreo and above, see Device maintenance > What is Device maintenance feature? which has more options to enhance and speed up the operating system.
Android 7.0 or 8. 0
1
Tap the Recent Apps button.
2
Select Close All at the bottom of the screen.
This will close all of the open apps on the device.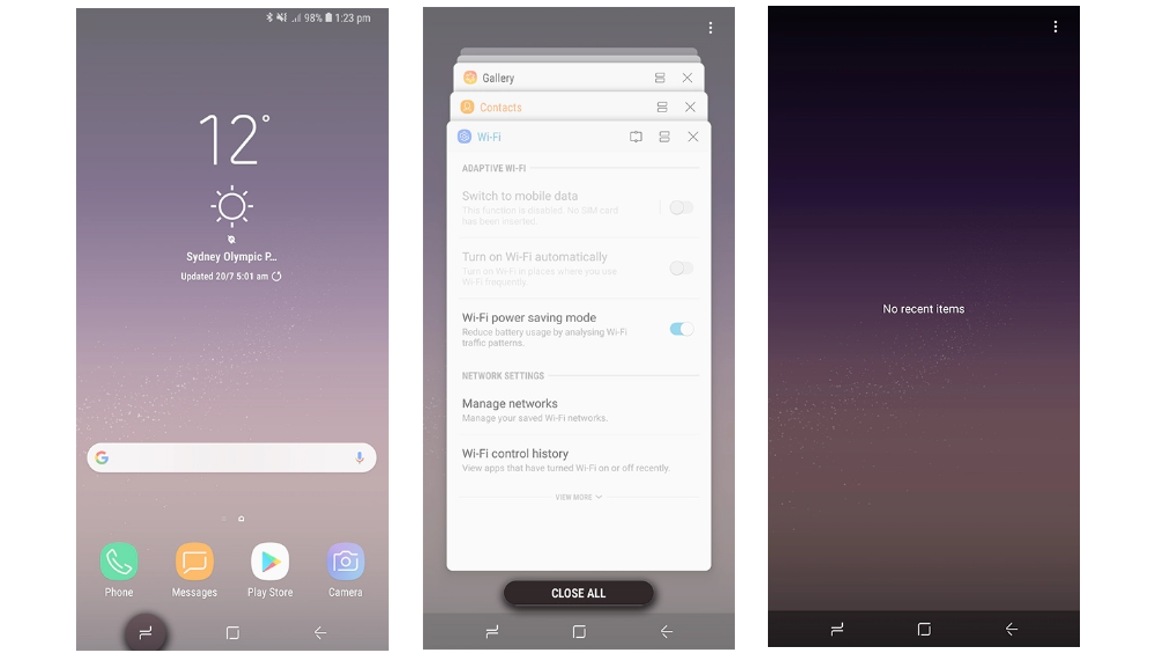 Android 5.0 or 6.0
1
Tap the Recent Apps button.
2
Tap the Task Manager icon.
4
When a pop up message appears, tap OK. All active applications will now be cleared.

Android 4.2
1
Press and hold the Home button until the Recent applications screen appears.
2
Tap on the Task Manager icon on the lower left corner of the screen.
3
Select the RAM tab then tap the Clear memory button.
The mobile device will close inactive background processes and applications to free up space in the RAM.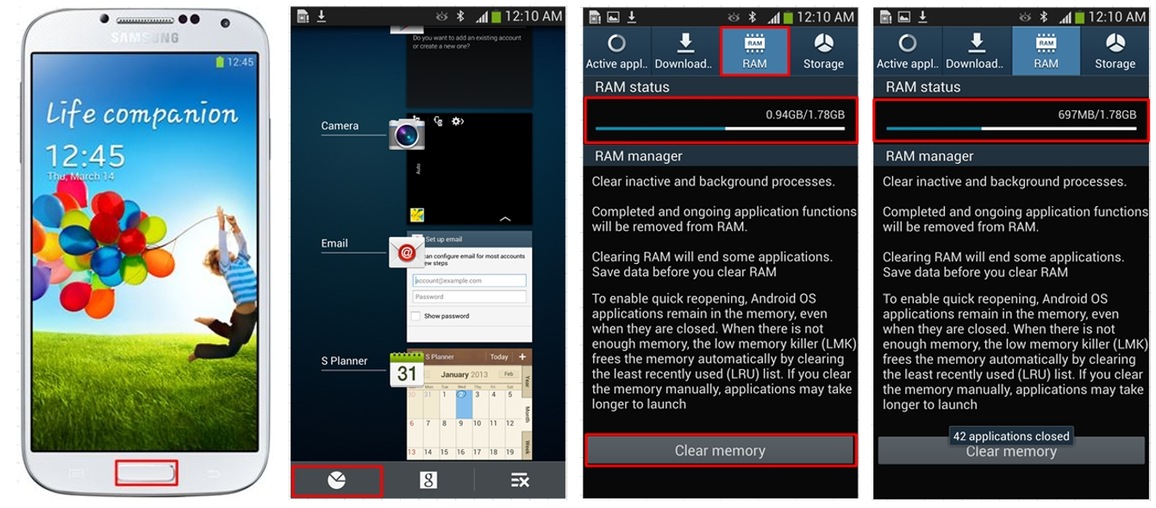 For all other queries or further technical assistance, please call Samsung Customer Care on 0800 726 786 or Live Chat with our Technical Team online, services are open 24 hours, 7 days.