How to use Bokeh Effects on the Note9
Last Update date :
Nov 17. 2020
For Bokeh Effects, you need to  adjust your background blur on Live Focus shots
Bokeh is the visual quality of the out-of-focus areas of a photographic image, especially as rendered by a particular lens. Please note that Bokeh filters can only be applied when there is sufficient light in the background. If there is not enough light in the background of the image, the bokeh filter option will be unavailable
How to take a Live Focus Shot
2
Switch to LIVE FOCUS mode
Please Note:
You will need to give enough distance between the camera and the subject in order to take a Live Focus picture.

Bokeh effects will be available on Live Focus photos with multiple visible light sources like the example above. So it's best to take shots at night for Bokeh effect filters.
3
Once you see the popup 'Live focus ready' take the picture.
How to edit Live Focus shots with Bokeh Effects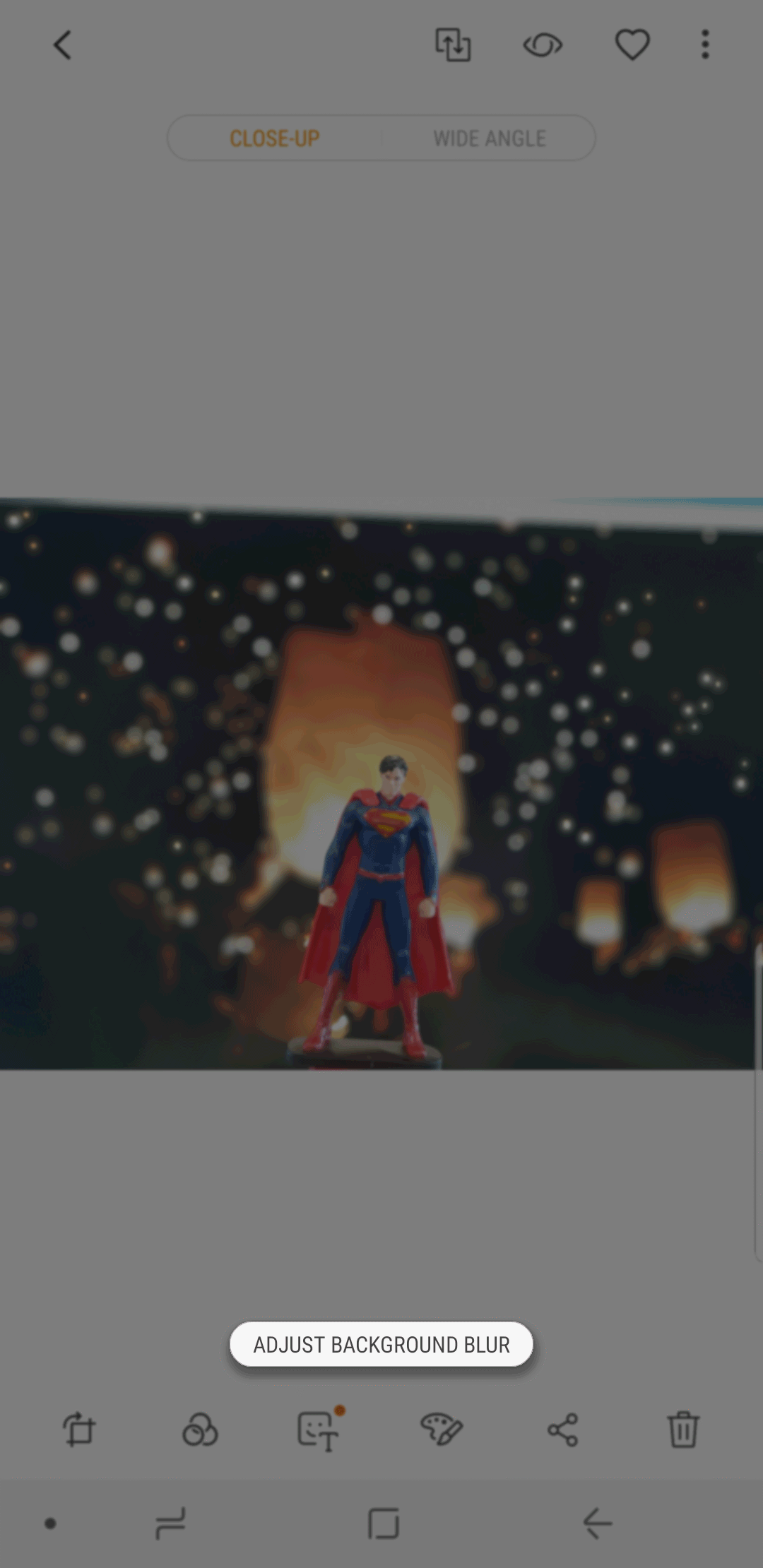 1
Launch the Gallery app.
2
Select your Live Focus picture and tap on ADJUST BACKGROUND BLUR. Please note that the ADJUST BACKGROUND BLUR option will not appear if the selected picture is not a Live Focus Picture
3
Adjust the Background blur intensity, select the desired Bokeh effect and tap on the tick to save.
Bokeh Effects List
Below is the list of Bokeh Effects available on the Note 9:
Heart
Star
Polygon
Twinkle
Flower
Rabbit
Note
Butterfly
Airplane
Snowflake