Enhance your everyday space with art
* Actual Product may differ from image shown. Please see our product gallery.
Bring the beauty of a whole world of fine art into your living room. No matter what the occasion, find the perfect piece of art to suit your mood.
Discover art from different genres
Easier Discovery
Everyone can find the pieces they love. From genre to artist and much more, the simple and clear art categories make it fun and easy to discover a wide variety of art for all occasions.*
*Internet connection required. Subscription fees may apply.
Art, curated by experts
Partners
Enjoy art curated from world renowned institutions like ALBERTINA and SAATCHI ART on The Frame. With one click, you can find amazing collections on The Frame's Art Store. You choose the style, it delivers the art.
*Internet connection required. Subscription fees may apply.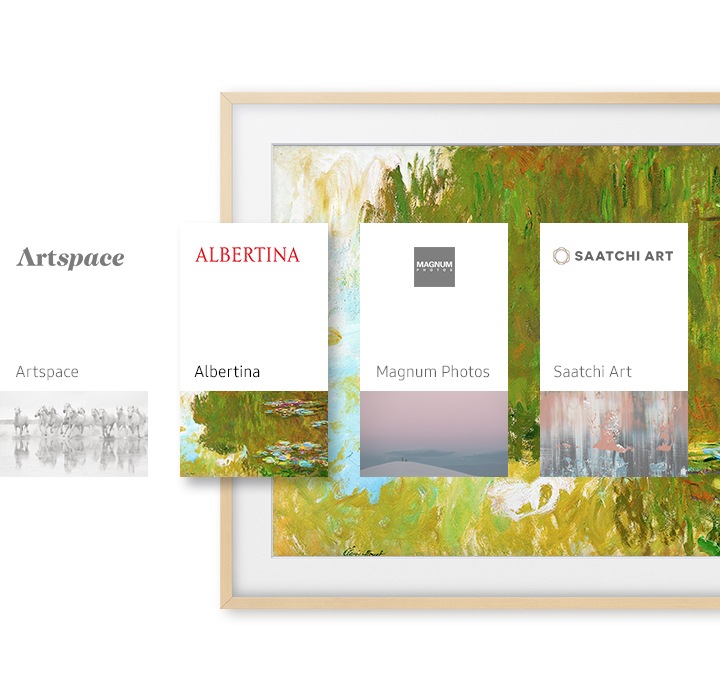 An art collection in a single frame
Samsung Collection
Update your space or simply enjoy a different view by choosing artwork and photographs by outstanding artists. Browse through a body of work, specially curated for The Frame, and add culture to your daily life.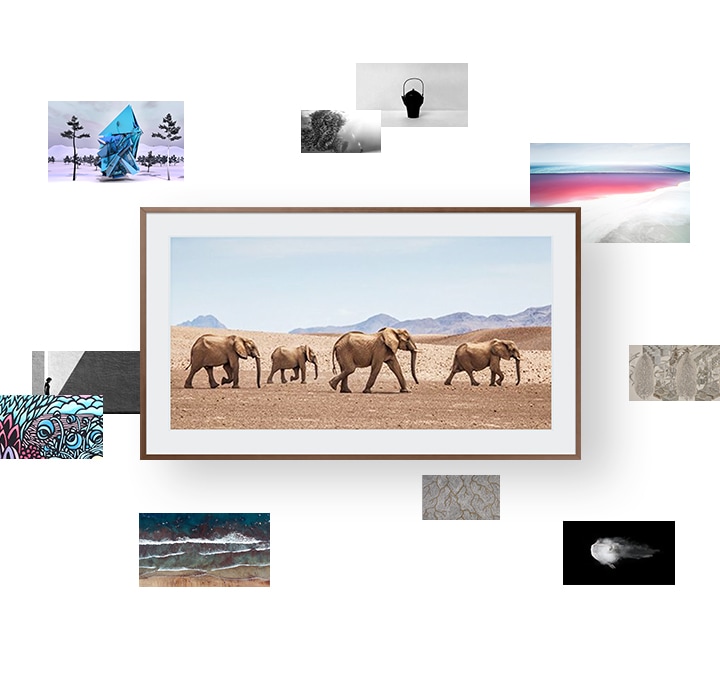 Frame your most-loved moments
My Collection
You can easily upload and exhibit your own photography—or a new family portrait. Simply send your photos to The Frame via your phone or a USB flash drive.
* Personal photos uploaded to The Frame will be displayed at the original resolution. Displaying 4K(3840*2160 pixels) and above images is recommended. Internet connection and compatible devices required.