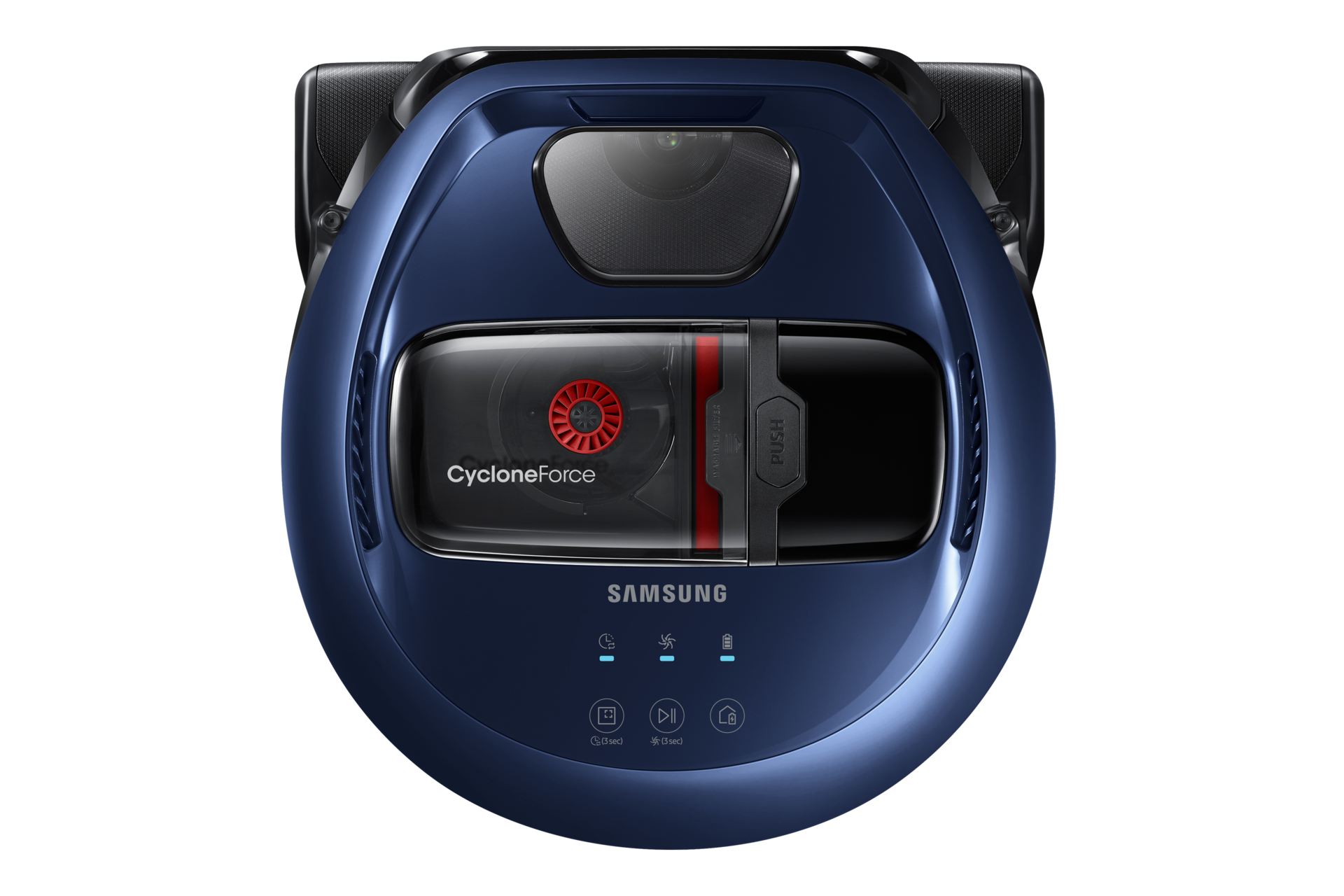 VR7000M Robot VC with Extra Slim Body, 80 W
VR10M7010UB/SA
Extra slim, extra powerful
FullView Sensor™ 2.0
Edge Clean Master™
Power Control
The Samsung POWERbot VR7010 robot vacuum
Powerful suction. Slim design
Powerfully clean hard-to-reach places
Designed with a slimmer body without compromising its powerful suction. It generates 20x more suction power*, to suck up dust and dirt on carpet and underneath low furniture.
A button that opens a page where you can view videos.
EXTRA SLIM,
EXTRA POWERFUL.

The "Extra slim design, Extra powerful" video, showing a user scenario of a POWERbot VR7010 device being used at home, cleaning a dirty sofa effectively with its powerful performance and thin design.

MULTI SURFACE CLEANING

The "Multi-surface cleaning" video, comparing a POWERbot VR7010 device with a conventional vacuum cleaner, and showing the device operating on tiles, hardwood and carpet, as well as its big brush and its powerful suction power.

CREVICE
CLEANING

The Crevice cleaning video comparing the performance of a POWERbot VR7010 device and a conventional vacuum cleaner on a clear, perforated floor, and showcasing the POWERbot VR7010's powerful performance.
*Based on internal testing compared with conventional Samsung VR10BTATBB.
**Compared with Samsung POWERbot VR9000.
Scans the space, detects obstacles
An upgraded, high-performance FullView Sensor™ 2.0 scans and detects very narrow or small obstacles across a wide area. In addition, it senses room corners and cleans them three times with 10% more suction power*.

*Generates 10% more suction than Normal Mode respectively.
Cleans well even along wall edges
Edge Clean Master cleans edges and corners more effectively with a bristle brush that is very close to the front. When it touches a wall the Auto Shutter drops down to create a barrier that helps collect more dust.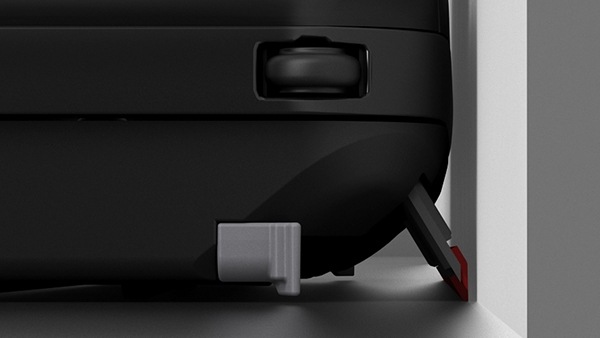 Always optimum power on different surfaces
An Intelligent Power Control detects the type of surface and generates the optimum suction power. When it goes onto carpets and rugs the motor generates more suction power to suck up embedded dust.
Minimises loss of suction power with CycloneForce
CycloneForce helps minimise loss of suction power. It captures dust and helps prevent the filter from clogging by extracting dirt and debris from the air into an outer chamber.
Cleans a wider area fast and efficiently
The wide brush cleans larger areas faster and more efficiently. It has a width of 290 mm, which is over 42% larger than conventional 204 mm brushes, so it cleans a greater area with less movement in less time.
Maps & finds the best cleaning path
A Visionary Mapping™ Plus System finds the optimal route for fast-track cleaning. Using individual high performance smart sensors and an on-board digital camera it determines the most efficient cleaning path by creating a map of your home.
80 W

Max Consumption Power

0.3 ℓ

Dust Capacity

4 kg

Set Weight
* Key feature may different from Key Spec