Supply Chain
Responsible Management of Supply Chain
We ensure that our suppliers build a stronger competitive edge through support and cooperation in order to establish a sound corporate ecosystem and a sustainable supply chain.

Driven by our philosophy of fairness, openness, and win-win cooperation, we operate our supply chain with approximately 2,200 suppliers across the globe. We assist all our suppliers in complying with the 'Samsung Supplier Code of Conduct' and operating in accordance with relevant local regulations and international standards. Through assessing our suppliers, we manage supply chain risks in terms of sustainability aspects, such as environment, human rights, financials, and etc. Furthermore, we continuously support our suppliers to build mutual competitive edge and growth.
Supply Chain Management Strategy and Five Criteria
Economic

We secure an all-encompassing competitive edge in cost, delivery, quality, technology, and human resources in order to maximize synergy, speed, and efficiency with our suppliers and create a corporate ecosystem that enables sustainable growth.

Social

We request that international standards and regulations be abided by in the areas of human rights management, work environment, ethics, and conflict mineral issues with an aim to build an open and transparent management accountability system that engages all stakeholders along the supply chain.

Environmental

We work solely with Eco Partner-certified suppliers so that we can assess and manage the environmental impact that may occur in their components, raw materials, and manufacturing process.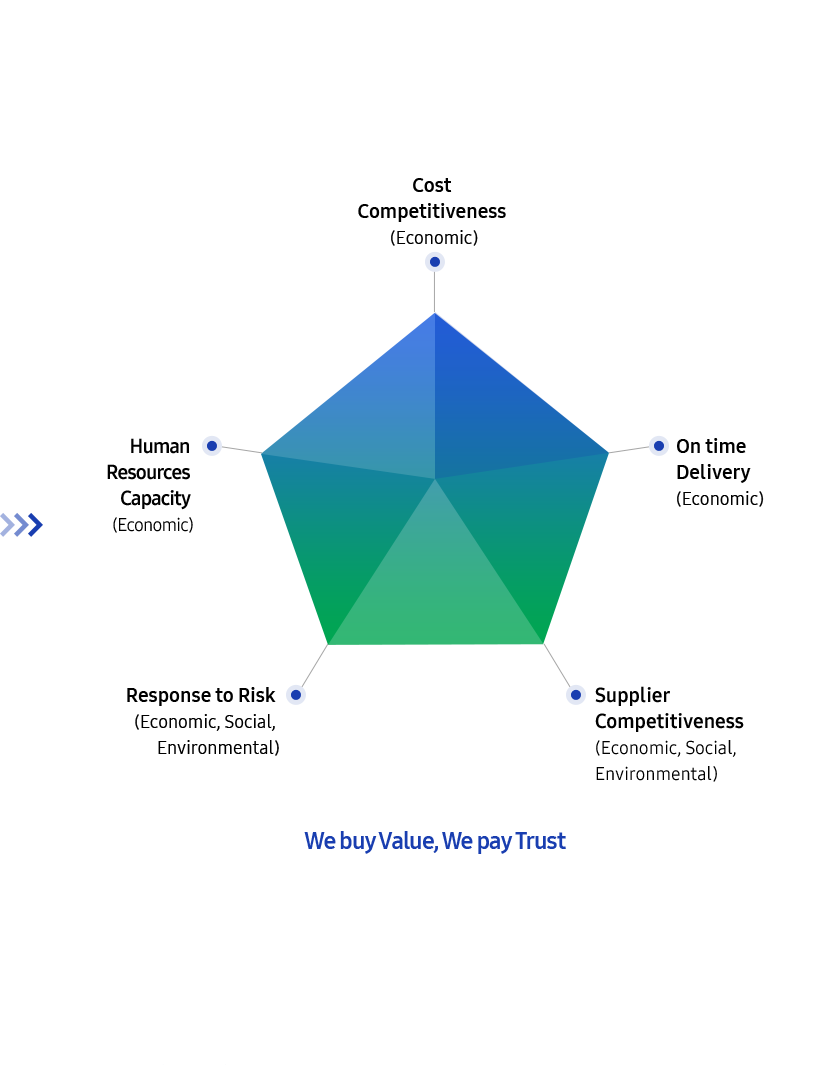 <h3> Creating value through Sustainable management info-graph</h3> <ul> <li>List 1) Cost competitiveness (Economic).</li> <li>List 2) On time delivery (Economic).</li> <li>List 3) Supplier competitiveness (Economics, Social, Environmental).</li> <li>List 4) Response to Risk (Economics, Social, Environmental).</li> <li>List 5) Human resources capacity (Economic)</li> </ul>
Supplier Operation
At Samsung, we endeavor to build strategic partnerships with top-performing suppliers based on mutual trust. This is why we adopt a fair and transparent process in operating our supplier registration system for new suppliers while performing annual assessments to assist our suppliers in reinforcing their competitive edge and minimizing relevant risks.
Any company who is willing to bring your differentiated technological capability to the table and wishes to do business with Samsung can post their new business proposals on our procurement portal(www.secbuy.com) anytime. Our International Procurement Center (IPC) serves as the procurement hub, and the IPC enables us to identify outstanding suppliers in strategically important regions across the globe.
Key Evaluation Items of Our New Supplier Registration Program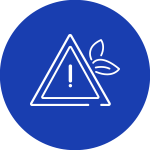 Environment and Safety

Request suppliers to satisfy the criteria set in 22 articles, spanning occupational safety, fire prevention equipment, occupational health, hazardous substances, and environmental facility.
Eight mandatory compliance items : Fire prevention equipment, hazards and waste, sewage and wastewater facility, etc.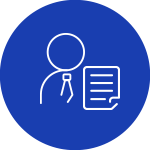 Labor Rights

Perform mandatory on-site audits on 20 articles, including voluntary work, compliance with work hour regulations, and ban on discrimination.
Three mandatory compliance items : Ban on child labor, guarantee minimum wage, and ban on inhumane treatment.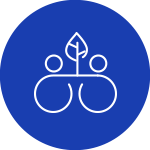 Eco-Partner

Conduct reviews on product environmental policy, education & training and the use of hazardous substances.
Conduct business solely with Eco-Partner-certified suppliers.
Comprehensive Evaluation Process
Partner Collaboration Programs
To live by our business philosophy that 'our competitive edge at Samsung Electronics comes from the competitive edge of our suppliers', we further push the boundary of our win-win management initiatives to include both domestic and overseas suppliers. We provide a wide array of programs to support funding, education, and innovation to ensure that our suppliers become globally-competitive.
KRW 863 billion : investment in the Win-Win Cooperation Fund

Funding

Create funds valued at KRW 1 trillion with commercial banks

20,144 Persons : Attendees of supplier training

Employee Capacity-Building

Provide leadership, job expertise, global and other courses by using our supplier-only training facility

570 companies : Suppliers that received Smart Factory support

Innovation Initiatives

Support 1,000 suppliers and SMEs without business relationships with Samsung across the nation in improving their manufacturing capacity
* We assist our 1st-tier and 2nd-tier suppliers in voicing their grievances through our direct phone line (+82-80-200-3300), via e-mail (ssvoc@samsung.com), through an online whistle-blowing system on the Win-Win Cooperation Portal (www.secbuy.com), with on-site supplier consultations, and through various exchange meetings.
Supplier Work Environment
At Samsung, we fully take on our responsibility in advancing human rights management along the entire supply chain, abide by international human rights agreements to guarantee workplace safety and comply with the code of conduct set by the Responsible Business Alliance (RBA). We regularly monitor all our suppliers in accordance with EICC's verification standards to identify issues and make necessary improvements. While we encourage our 1st-tier suppliers to create a safe workplace, such commitment to workplace safety extends to our 2nd-tier suppliers by way of 1st-tier suppliers. In doing so, we contribute to building a sound ecosystem across our supply chain.
Smelter and Refiner in Samsung Electronics' Supply Chain
Samsung Electronics operates a mineral management system based on ''OECD Due Diligence Guidance for Responsible Supply Chains of Minerals from Conflict-Affected and High-Risk Areas', and manages smelters in the supply chain through suppliers we work with.
We are actively sharing the smelter list with various stakeholders, including our customers.
Additionally, we encourage suppliers to partner with smelters certified by the RMAP (Responsible Minerals Assurance Process), and require uncertified smelters in our supply chain to become certified by the RMAP.
Smelter and Refiner List
(As of the end of Dec., 2019)
| | RMAP Certification Completed | RMAP Certification in Progress | Total |
| --- | --- | --- | --- |
| Tantalum (Ta) | 40 | - | 40 |
| Tin (Sn) | 76 | - | 76 |
| Tungsten (W) | 41 | - | 41 |
| Gold (Au) | 104 | - | 104 |
| ※ Cobalt(Co) | - | - | 30 |
Supplier Responsibility
The products and services offered by Samsung Electronics are a result of the dedication and effort of all our suppliers in the supply chain. Samsung Electronics and our suppliers are responsible for the sustainable satisfaction of our customers and civil society. Also, we promise to take full responsibility of the supply chain based on trust and sincerity for the best value. Additionally, we encourage suppliers to partner with smelters certified by the RMAP (Responsible Minerals Assurance Process), and require uncertified smelters in our supply chain to become certified by the RMAP.
* Listed in order of name of suppliers in 80% of Samsung Electronics' transaction volume who agreed to be disclosed.
SUPPLIER
ADDRESS
AAC Technologies Holdings Inc.
No.3 Changcao Road, Hi-Tech Industrial Zone, Wujin, Changzhou City, Jiangsu Province, China
Lot K4-2F, Que Vo Ip Bac Ninh City, Bac Ninh, Vietnam
Yuhang Road., Shuyang Economic Develop Suqian City, Jiangsu Province, China
Adeka Corporation
70, Wanjusandan 2-Ro, Bongdong-Eup, Wanju-Gun, Jeollabuk-Do, Korea
Advantest Corp.
140, 3 Samgongdan 6-Ro, Seobuk-Gu, Cheonan-Si, Chungcheongnam-Do, Korea
Rm.1215, Luneng Plaza, No.18 Taigu Road. Waigaoqiao Free Trade Zone, Shanghai, China
Shin-Marunouchi Center Building, 1-6-2 Marunouchi, Chiyoda-Ku, Tokyo, Japan
Air Products and Chemicals Inc.
7201 Hamilton Boulevard, Allentown, PA, United States
3, Nongseo-Ro, 46Beon-Gil, Giheung-Gu, Yongin-Si, Gyunggi-Do, Korea
Alps Electric Co., Ltd.
33 (Jangduk-Dong) Hanamsandan 5 Byunro, Gwangsan-Gu, Gwangju, Korea
1-7, Yukigaya-Otsukamachi, Ota-Ku, Tokyo, Japan
Applied Materials Inc.
(5F, Korea Design Center Bldg.,Yatap-Dong) 322, Yanghyeon-Ro, Bundang-Gu, Seongnam-Si, Gyeonggi-Do, Korea
8 Upper Changi North Road, 506906, Singapore
3050 Bowers Avenul, Santa Clara, CA, United States
ASM International N.V.
(1Dong, Chungnam Technopark Cheonan Valley)136, Jiksan-Ro,Jiksan-Eup, Seobuk-Gu, Cheonan-Si, Chungcheongnam-Do, Korea
3440 E University Phoenix Drive, Phoenix, AZ, United States
ASM Lithography Inc.
Suites 3704-3706 37/F Tower Two Times Square, 1 Matheson Street Causeway Bay, Hong Kong
25, 5Gil, Samsung 1 Ro, Hwasung-Si, Gyeonggi-Do, Korea
2650 W. Geronimo Place Chandler, AZ, United States
AU Optronics
Corp.
1 Li-Hsin Road.2, Science-Based Industrial Park, Hsinchu Taiwan
5 Li-Hsin Road.6, Science-Based Industrial Park, Hsinchu Taiwan
Avago
Technologies Ltd.
No 1 Yishun Avenue 7, Singapore
Biel Crystal Manufactory Ltd.
Block A, 10/F., A1-A5 Mei Hing Ind. Bldg.,16-18 Hing Yip Street, Kwun Tong, Kowloon, Hong Kong
BOE
Technology Group Co., Ltd.
No. 118 Jinghaiyi Road., Bda, Beijing, China
Bujeon Electronics Co., Ltd.
Phuong Lieu Commune-Que Vo District, Bac Ninh, Vietnam
No 903, 3/2 Street, Phu Xa Commune, Thai Nguyen City, Thai Nguyen Province, Vietnam
BYD Co., Ltd.
No.3001, Baohe Road, Baolong Industrial Town, Longgang, Shenzhen, China
Xiangshui River, Economic Development Zone, Daya Bay, Huizhou, Guangdong, China
No 2, Yadi Road, The New-Type Industrial Park, Xi'an National Hi-Tech Industrial Development Zone, China
CammSys Corp.
Ba Thien Industrial, Ba Hien Commune, Binh Xuyen Distric Vinh Phuc Province, Vietnam
Canon Inc.
(9F,10F),607, Teheran-Ro, Gangnam-Gu, Seoul, Korea
One Canon Park, Melville, NY, United States
30-2, Shimomaruko 3-Chome, Ohta-Ku, Tokyo 146-8501, Japan
Cirrus Logic Inc.
7B Nightingale Way, Quartermile Edinburgh, United Kingdom
Coretronic
Corp.
No.2-1.Nanke 6Th.Road, Tainan Science-Based Industrial Park Tainan County, Taiwan
Corning
Inc.
One Riverfront Plaza Corning, NY, United States
Daeduck Electronics Co., Ltd.
(Jeongwang-Dong), 335, Somanggongwon-Ro, Gyeonggi-Do, Korea
Daeyoung Electronics Co., Ltd.
Lot HT-2-1, Road D2, Ho Chi Minh Hi-Tech Park, Tang Nhon Phu B Ward, Dist. 9, Vietnam
Daifuku Co., Ltd.
14, Dongtanjiseong-Ro, Hwaseong-So, Gyeonggi-Do, Korea
7406 West Detroit Street, Chandler, AZ, United States
4-103, Komakihara, Komaki, Aichi, Japan
DAP Corporation
474-22 Anseongmachum-Road, Miyang-Myeon, Anseong-City, Kyunggi-Do, Korea
Dongjin Semichem Co., Ltd.
644, Baekbeom-Ro, Seo-Gu, Incheon, Korea
Dongwoo Fine-Chem Co., Ltd.
132, Yakchon-Ro, Iksan-Si, Jeollabuk-Do, Korea
Dongyang E&P Inc.
76, Jinwisandanro, Jinwi-Myeon, Pyeongtaek-Si, Gyeonggi-Do, Korea
Nhan Hoa Ward-My Hao District-Hung Yen Province, Vietnam
Doosung Tech
Luong Son Ip, Hoa Son Commune Hoa Binh Luong Son, Vietnam
Dr Enc SA de CV
Manufacturas 622 Santa Rosa Jauregui Queretaro, Mexico
Dreamtech Co., Ltd.
No.100, Huu Nghi Road, Vsip Bac Ninh Tu Son Town, Bac Ninh, Vietnam
SUPPLIER
ADDRESS
Edwards Limited
96, 3 Gongdan 1-Ro, Seobuk-Gu, Cheonan-Si, Chungcheongnam-Do, Korea
Elentec co., Ltd.
B-37, Sector-80, Phase-Ii, Noida, India
44F, Quang Minh Industrial Zone, Ha Noi, Vietnam
Eou Unit, 57/1&2, Ecotech-I, Extension-I, Greater Noida, India
Lot 2247, Jalan Rajawali, Mukim Teluk Panglima Garang, Kuala Langat, Selangor Darul Ehsan, Malaysia
EM-Tech Co., Ltd.
Huaxian Road, Danshan Industrial Area, Chengyang District, Qingdao, Shandon, China
Yen Phong Ip Yen Phong District, Bac Ninh, Vietnam
Entegris Inc.
72, Je2Gongdan 1-Gil, Miyang-Myeon, Anseong-Si, Gyeonggi-Do, Korea
117 Jonathan Blvd North Chaska, MN, United States
129 Concord Road, Billerica, MA, United States
31 Kaki Bukit Road 3, 06-08/11 Tech Link, Singapore
GoerTek Inc.
No.268 Dongfang Road, Hi-Tech Industry Development District, Weifang, Shandong, China
Lot L-06, Que Vo Industrial Park Nam Son Commune, Bac Ninh, Vietnam
Hanyang ENG Co., Ltd.
72, Yeongtong-Ro 26 Beon-Gil, Hwaseong-Si, Gyeonggi-Do, Korea
HB Technology Co., Ltd.
87, Sandongro, Eumbong-Myeon, Asan-Si, Chungnam, Korea
Hitachi Ltd.
46, 2 Gongdan 8-Gil, Seobuk-Gu, Cheonan-Si, Chungcheongnam-Do, Korea
2150 N. 1st Street, Ste. 350, San Jose, CA, United States
2460 North First Street, Suite 290, San Jose, CA, United States
8F Young Poong Bldg., 41 Cheonggyecheon-Ro, Chongro-Ku, Seoul, Korea
92, Sanho-Daero, Gumi-Si, Gyeongsangbuk-Do, Korea
1601A Room ,16F, Blk.1, No.18, Taigu R Oad, Waigaoqiao Free Trade Zone, Shanghai, China
24-14 Nishi-Shimbashi, 1-Chome, Minato-Ku, Tokyo, Japan
Grantokyo South Tower, 9-2, Marunou Chi 1-Chome,Chiyoda-Ku, Tokyo, Japan
15-12 Nishi-Shimbashi 2-Chome, Minato-Ku, Tokyo, Japan
HNT Electronics Co., Ltd.
Luong Son Industrial Park, Km 36, National Highway 6, Hoa Son Commune Luong Son, Hoa Binh, Vietnam
Hosiden Corp.
Lot 1, Quang Chau Ip, Viet Yen Dicstrict, Bac Giang Province, Vietnam
Ibiden Co., Ltd.
15#, Rongchang East Street, BDA, Beijing, China
3-200, Gama-Cho, Ogaki, Gifu Pref, Japan
Innolux Corp.
No.160 Kesyue Road., Chu-Nan Site, Hsinchu Science Park, Chu-Nan, Miao-L I, Taiwan
Intel Corp.
69/F, Central Plaza, 18 Harbour Road, Wanchai, Hong Kong
Intops Co., Ltd.
148, Okgye 2 Gongdan-Ro, Gumi-Si, Gyeongsangbuk-Do, Korea
Yen Phong 1Z., Yen Phong Dist., Bac Ninh, Vietnam
Lot I-10-2, D2 Road, District 9 Ho Chi Minh, Vietnam
Inzi Display Co.,Ltd.
7880 Airway Road Suite#B6E, San Diego, CA, United States
Plot 220, Road 10, Amata Industrial Dong Nai Long Binh Ward, Bien Hoa City, Vietnam
Jahwa Electronics Co., Ltd.
1217, Chungcheong-Daero, Bugi-Myeon,Cheongwon-Gu, Cheongju-Si, Chungcheongbuk-Do, Korea
Plot 10, Khai Quang Industrial Park , Vinh Yen City, Vinh Phuc Province, Vietnam
Jiangsu Simand
Electric Co., Ltd.
No.111, Kangyuan Road, Xiangcheng District Suzhou, China
JX Nippon Mining &
Metals Corp.
54, Hansan-Gil, Cheongbuk-Myeon, Pyeongtaek-Si, Gyeonggi-Do, Korea
125 North Price Road. Chandler, AZ, United States
1008164 1-2, Otemachi 1Chome, Chiyoda-Ku, Tokyo, Japan
Kirin Precision Co., Ltd.
Av.Benito Juarez 131-5 Parque Industrial Queretaro, Santa Rosa Jauregui, Qro., Mexico
(Hanamdong) 106 287, Sonjae-Ro, Gwangsan-Gu, Gwangju, Korea
KLA-Tencor
Corp.
1 Technology Drive. Milpitas, CA, United States
Kyocera Corp.
13F Kamco Yangjae Tower, 262 Kangnamdae-Ro, Kangnam-Gu, Seoul, Korea
116, Beomjigi-Ro, Danwon-Gu, Ansan-Si, Gyeonggi-Do, Korea
Lam Research Corp.
4F, 28, Pangyo-Ro 255Beon-Gil, Bundang-Gu, Seongnam-Si, Gyeonggi-Do, Korea
Avenue Edouard-Dubois 20 Neuchatel, Switzerland
4650 Cushing Parkway. Fremont, CA, United States
Lens International HK Co., Ltd.
Unit A, 7/F, Mg Tower, 133 Hoi Bun Road, Kwun Tong, Kowloon, Hong Kong
LOT Vacuum Co., Ltd.
(Shingeonji-Dong) 68, Gongdan1-Ro, Anseong-Si, Gyeonggi-Do, Korea
Maxford
Technology Limited
18 Floor, Chung Nam Building, 1 Loc Khart Road, Wanchai, Hong Kong
SUPPLIER
ADDRESS
Maxim Integrated
Products Inc.
160 Rio Robles Drive, San Jose, CA, United States
Mcnex Co., Ltd.
Lot Cn5, Ninh Binh City, Ninh Binh Province Phuc Son Industrial Park, Vietnam
MediaTek Inc.
No.1, Dusing 1st Road., Hsinchu Science Park, Hsinchu City, Taiwan
Meiko Electronics Co., Ltd.
Lot Ld4, Thach That-Quoc Oai Industrial Zone, Phung Xa Commune, Thach That Dist, Hanoi, Vietnam
Micron
Technology Inc.
8000 S. Federal Way Boise, ID, United States
Miraenanotech Co., Ltd.
A6-1, Saida International Industrial Complex, Xiqing, Tianjin, China
Murata Manufacturing Co., Ltd.
22F, (Gt Tower, Seocho-Dong), 411, Seocho-Daero, Seocho-Gu, Seoul, Korea
9380 Carroll Park Drive San Diego, CA, United States
20 Fairbanks, Suite 187 Irvine, CA, United States
200 Yishun Ave 7, Singapore
Namuga Co., Ltd.
Lot B9, Thuy Van Industrial Zone, Thuy Van Commune, Viet Tri City, Phu Tho Province, Vietnam
New Motech Co., Ltd.
8, Hanamsandan 7Beon-Ro, Gwangsan-Gu, Gwangju, Korea
7/156 Moo 4 T. Mabyangporn A. Pluakda Eng, Rayong, Thailand
Nitto Denko Corp.
33rd Floor, Grand Front Osaka, 4-20 Ofuka-Cho, Kita-Ku, Osaka 530-0011, Japan
NuFlare
Technology Inc.
8-1, Shinsugita-Cho, Isogo-Ku Yokohama, Kanagawa, Japan
NXP Semiconductors N.V.
NXP Semiconductors Netherlands B.V. High Tech Campus 60, Eindhoven The Netherlands
Partron Co., Ltd.
22, Samsung 1-Ro 2-Gil, Hwaseong-Si, Gyeonggi-Do, Korea
Posco Co., Ltd
158# Shenxu Road Suzhou Industrial Park, China
Powerlogics Co., Ltd.
163 Gwahaksanup4Ro, Oksan-Myeon, Cheongwon-Gun, Chungchongbuk-Do, Korea
Khai Quang Industrial Zone Khai Quang Ward Vinh Yen City, Vinh Phuc Province, Vietnam
Praxair Technology Inc.
(Teheran-Ro, Sinhan Building16F), 512, Teheran-Ro, Kangnam-Gu, Seoul, Korea
7, 3Gongdan 2-Ro, Seobuk-Gu, Cheonan-Si, Chungcheongnam-Do, Korea
PSK Inc.
48, Samsung 1 Ro 4-Gil, Hwaseong-Si, Gyeonggi-Do, Korea
Qorvo Inc.
1 Changi Business Park Avenue1, #04, Singapore
Rohm Co., Ltd.
159-13, Gasan Digital 1-Ro, Geumcheon-Gu, Seoul, Korea
Samsung Display Co., Ltd.
95 Samsung 2nd Road. Nonsuh-Dong Kiheung-Gu, Yongin Gyeonggi-Do, Korea
77, 4Sandan 5-Gil, Cheonan-Si Seobuk-Gu, Chungcheongnam-Do, Korea
Yen Phong I Industrial Zone Yen Phong District, Bac Ninh, Vietnam
Samsung Electro-Mechanics Co., Ltd.
(Maetan-Dong) 150, Maeyeong-Ro, Yeongtong-Gu, Suwon-Si, Gyeonggi-Do, Korea
Semphil., Chip Block 5, Barrio, Batin O, Calamba, Laguna, Philippines
Yen Binh Industrial Zone Dong Tien Ward, Pho Yen Town Thai Nguyen Province, Vietnam
No.80 Xiaqing Road, The West Zone Of Teda, Tianjin, China
14F Tower A, SCC, Nanshan District, Shenzhen, Guangdong, China
788 Nanhe Road. Kunshan Et Development Jiangsu Province, China
Samsung SDI Co., Ltd.
Yen Phong I - I.P Yen Trung Commune, Yen Phong Dist, Bac Ninh, Vietnam
56, Gosan-Ro, Uiwang-Si 16073, Gyeonggi-Do, Korea
Gongse-Dong 150-20, Gongse-Ro, Giheung-Gu , Yonginsi, Gyeonggi-Do, Korea
SI Flex Co., Ltd.
Lot A, Quang Chau Industrial Park, Bac Giang Province. Viet Yen District, Vietnam
Siltronic Corp.
P.O. Box 1140, D-84479 Burghausen, Germany
12 Tampines Industrial Ave 5, Singapore
7200 NW Front Street. Portland, OR, United States
SMART Modular
Technologies Inc.
Av. Tegula, 888 Edificio Cristal - CEA Ponte Alta, Atibaia, Sao Paulo, Brazil
Soulbrain Co., Ltd.
34, Pangyo-Ro 255Beon-Gil, Bundang-Gu, Seongnam-Si, Gyeonggi-Do, Korea
STI Co., Ltd.
1, Bonggi-Gil, Gongdo-Eup, Anseong-Si, Gyeonggi-Do, Korea
STMicroelectronics N.V.
5A Serangoon North Avenue 5, Singapore
Sumco Corp.
Seavans North, 1-2-1 Shibaura, Minato-Ku, Tokyo, Japan
19801 N. Tatum Blvd. Phoenix, AZ, United States
SUPPLIER
ADDRESS
Sung Woo Electronics Co., Ltd.
Thuan Thanh 3 Industrial Zone, Than H Khuong Commune, Bac Ninh, Vietnam
Synaptics Inc.
1251 Mckay Dr. San Jose, CA, United States
Taiwan PCB
Techvest Co., Ltd.
No.12, Kung Yeh 2nd Road., Pin Chen, Tao Yuan Hsien, Taiwan
Taiyo Nippon
Sanso Corp.
94, Eumbongmyeon-Ro, Eumbong-Myeon, Asan-Si, Chungcheongnam-Do, Korea
150 Allen Road Basking Ridge, NJ, United States
3F, No.2 Bldg. Baowu Tower 1859 Expo Boulevard Shanghai Pudong, China
#1189 Bao-8 Road, Zong He Bao Shui Xi'An Shaanxi, China
Taiyo Yuden Co., Ltd.
3 International Business Park Nordic European Centre #06-28, Singapore
440 Stevens Ave., Suite 300 Solana San Diego, CA, United States
B2B 2Nd Floor, Building3, No.258 Xin Ling Road, Pilot Free Trade Zone, Shanghai, China
43, Jayumuyeok 3-Gil, Masanhoewon-Gu, Changwon-Si, Gyeongsangnam-Do, Korea
Nordring 23, Furth, Germany
TDK Corp.
11 North Buona Vista Drive #13-08 The Metropolis Tower 2, Singapore
Nilai Industrial Estate, 71800 Nilai, Negeri Sembilan, Malaysia
3505 Wharf Cable TV Tower, 9 Hoi Sh Ing Road, Tsuen Wan, N.T., Hong Kong
8F, Songnam Building, Seocho-Dong, Seocho-Gu, Seoul, Korea
No.1 Xingang Road, Zhangwan Town, Jiaocheng City, Ningde, Fujian Province, China
St.Martin Str. 53, Munich, Germany
TES Co., Ltd.
2374-36, Jungbu-Daero, Yangji-Myeon, Cheoin-Gu, Yongin-Si, Gyeonggi-Do, Korea
Texas Instruments Inc.
3-6, World Shipping Centre, Harbour City, 7 Canton Road, Hong Kong
The Dow Chemical Company
14F, 412, Teheran-Ro, Gangnam-Gu, Seoul, Korea
412, Teheran-Ro, Gangnam-Gu, Seoul, Korea
(Backseok-Dong) 56, 3 Gongdan 1-Ro, Seobuk-Gu, Cheonan-Si, Chungcheongnam-Do, Korea
P.O. Box 60896 Charlotte, NC, United States
112, Seonggeo-Gil, Seonggeo-Eup, Seobuk-Gu, Cheonan-Si, Chungcheongnam-Do, Korea
4F No.6, Lane 280, Zhongshan North Road, Taiwan
451 Bellevue Road. Newark, DE, United States
Tokyo Electron Ltd.
51, Jangangongdan 6-Gil, Jangan-Myeon, Hwaseong-Si, Gyeonggi-Do, Korea
1F, No.126 Hedan Road., Pudong, Shanghai, China
Akasaka Biz Tower, 3-1 Akasaka 5-Chome, Minato-Ku, Tokyo 107-6325, Japan
2400 Grove Blvd. Austin, TX, United States
Toshiba Corp.
20 Pasir Panjang Road #12-25/28 Mapletree Business City, Singapore
517, Yeongdong-Daero, Gangnam-Gu, Seoul, Korea
2570-1, Urasuda, Kamo-Shi, Niigata, Japan
Yeongdongdaero 517, Gangnam-Gu, Seoul, Korea
Tripod Technology Corp.
No.7, Middle Section, Mianzhou Avenue, Xiantao, Hubei, China
ULVAC, Inc.
5, Hansan-Gil, Cheongbuk-Eup, Pyeongtaek-Si, Gyeonggi-Do, Korea
Versum Materials Inc.
(Singil-Dong) 283, Haebong-Ro, Danwon-Gu, Ansan-Si, Gyeonggi-Do, Korea
7201 Hamilton Blvd. Allentown, PA, United States
WiSol Co., Ltd.
D1-1,D1-3 International Industrial City Xeda, Tianjin, China
No.26 Street 05 Vsip Bac Ninh Industrial Zone Tu Son Town, Bac Ninh, Vietnam
Wonik IPS Co., Ltd.
75, Jinwisandan-Ro, Jinwi-Myeon, Pyeongtaek-Si, Gyeonggi-Do, Korea
Wonik Materials Co., Ltd.
30, Yangcheong 3-Gil, Yangcheong-Ri, Ochang-Eup, Cheongwon-Gu, Cheongju-Si, Chungcheongbuk-Do, Korea