NS1004DXBA
34,100BTU, CAC, 4Way CST, Indoor
World's top class energy efficiency
World's lightest weight
Individual blade control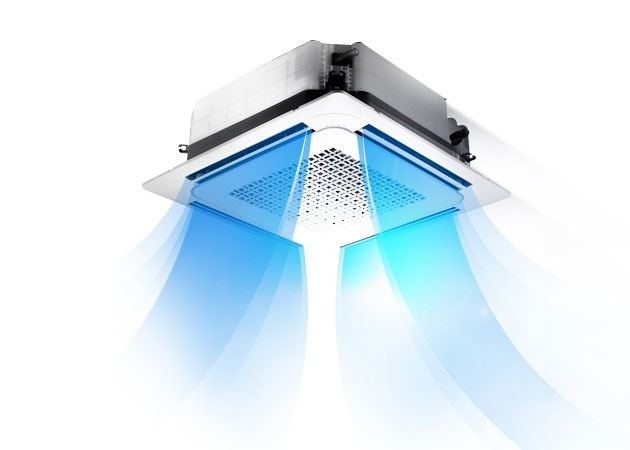 New 4Way Cassette S
New 4Way Cassette S
We proudly introduce our new 4Way Cassette S: experience the real meaning of powerful cooling and comfort for yourself. Samsung's new 4Way Cassette S, which comes in a variety of patterns to better match your interior design. By integrating the most advanced technologies, these units add the value of optimized comfort and a pleasing appearance.
World Top Class Energy Efficiency
World Top Class Energy Efficiency
Perfect comfort with new 4Way Cassette S! Samsung's new 4Way Cassette S has magnificently improved average cooling and heating COP up to 4.8 compared to conventional products, achieving world top class energy efficiency. Our highly efficient compressors have made it possible to offer perfect performance in both cooling and heating operation. Enjoy the clean and fresh air without any financial worries!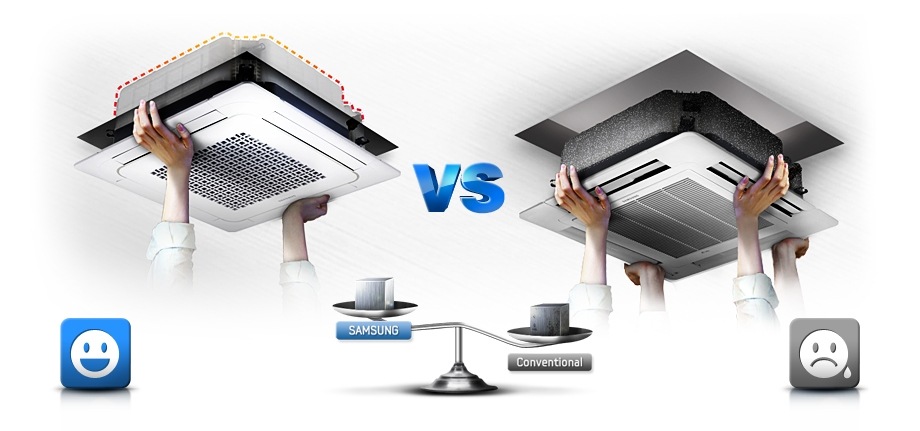 World Lightest Weight
World Lightest Weight
Samsung's new 4Way Cassette S is now lighter in weight at 17kg. It is the lightest indoor unit in the industry, about 35% lighter than the conventional products. Samsung was the first to apply ABS cabinets into its indoor units to provide the lightest units. The slim design makes maintenance a breeze and the world lightest weight helps you install much easier, too.
Individual Blade Control
Individual Blade Control
By using the new remote controller, the opening angles of the 4 blades can be individually set at the same or different angles within a 32˚~65˚ range for more efficient cooling.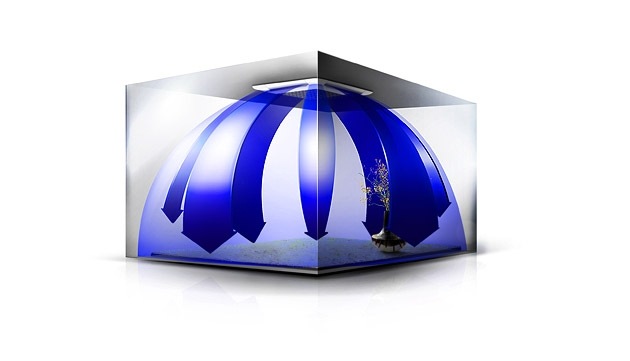 Surround Air Flow
Surround Air Flow
The new 4Way Cassette S can cool every portion of your room. The new and practical design of the blades minimizes blind spots at the corners of the panel, and can almost cover a full 360˚ around the unit.
Elegant design
Elegant design
The new 4way cassette S has a simple yet classy design with its rounded corners, which adds a neat and elegant look to your sophisticated interior.
S-Plasma ion
S-Plasma ion
Sanitize your indoor air with Samsung's S-Plasma ion! Priory-filtered air is made even healthier through the S-Plasma ion device which eliminates airborne contaminants, completely eradicates airborne bacteria, allergens and even neutralizes OH-radicals. This optional device can be easily installed by simply inserting the S-Plasma ion kit into the indoor unit.
Easy installation

Each corner portion of the panel is detachable: this makes it easier for you to adjust the height, and makes installation and leveling much easier and quicker.

Powerful Airflow

Wide blades in the indoor unit deliver cool or warm air at greater distance up to 5.2 meters to provide cooling and heating throughout the room efficiently.
Fresh Air Intake

By installing Samsung's new 4Way Cassette S, fresh air can enter through the unit so that you can enjoy even fresher air in your room.
Specification
Performance

Capacity (Cooling)

10.00 kW

Capacity (Heating)

12.00 kW

Fan

Air Flow Rate

26 CMM

Electrical Data

Power Source

Φ/V/Hz

1P, 220V 60Hz

Power Input

65.00 watts

Physical Specification

Dimension

Net Dimension (WxHxD)

840 x 246 x 840 mm

Weight

Net Weight

17 kg

Technical Information
Manual Download
34,100BTU, CAC, 4Way CST, Indoor (NS1004DXBA)
Manuals

2016.09.12

Installation Guide ver 1.0

(ENGLISH)

2012.05.29

User Manual ver 1.0

(ENGLISH)