Maximize your holiday while minimizing energy consumption at home with the Vacation Mode of Samsung Twin Cooling Refrigerator.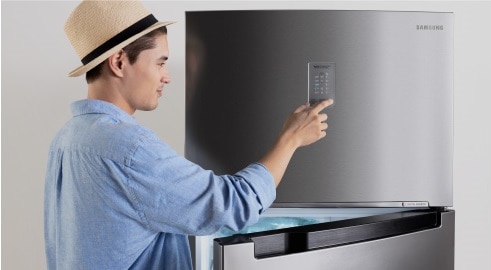 Smart Conversion
Save more energy while enjoying ultimate flexibility in storage with the Smart Conversion. Use the Vacation Mode to turn off your fridge at a touch of a button and keep only the freezer on while you're away.
Five smart conversion modes allow you to easily convert your freezer into an extended fridge space to keep all your food fresh for different seasons and special occasions.
• Off modes: the freezer or fridge functions are off, but kept at 15 ℃ to prevent mold and odor using minimal power.
• Energy Saving mode is available in select models. Please check in-store for details.
Legal | Privacy Policy

This email has been sent to members who have requested to join the mailing list.
If you wish to unsubscribe from this mailing list, please click Unsubscribe


© Copyright 2018 Samsung Asia Pte Ltd.
Samsung Electronics Philippines Corporation
9/F Science Hub Tower 4 Building McKinley Hill Cyberpark, Fort Bonifacio Taguig City Philippines

All rights reserved.
*Do not reply. This e-mail address is for outgoing emails only.