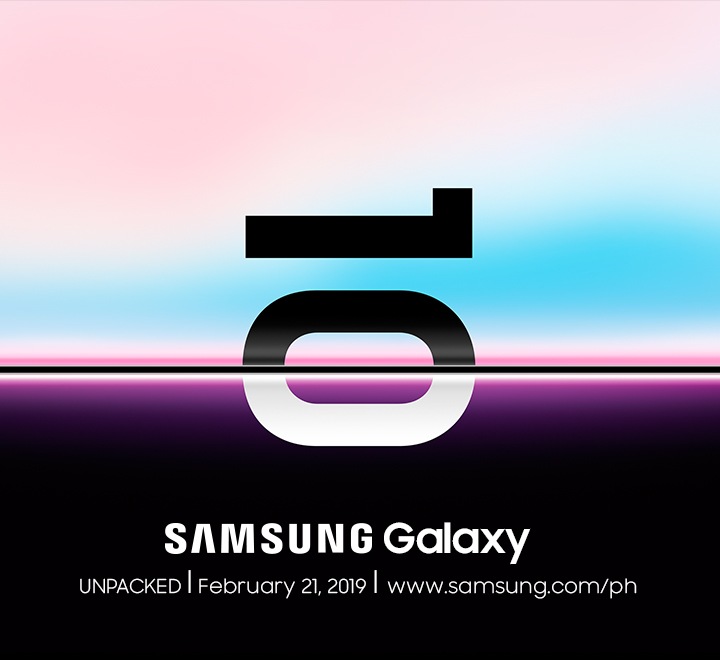 Hi,

Ready to see what's next for Samsung? This February, we're excited to unveil the next Galaxy smartphone on its 10th Anniversary.

History will be made at UNPACKED on February 21, 2019 at 3AM (Manila time) – and you can watch it live on www.samsung.com/ph.

Sign up now and never miss an update about the Next Galaxy!



Back in 2010, the very first Galaxy had a 5-megapixel rear camera and a 0.3-megapixel front camera. Ten years later, what do you think is next?

This email has been sent to members who have requested to join the mailing list. If you wish to unsubscribe from this mailing list, please click Unsubscribe
© Copyright 2018 Samsung Asia Pte Ltd.
Samsung Electronics Philippines Corporation
9/F Science Hub Tower 4 Building McKinley Hill Cyberpark, Fort Bonifacio Taguig City Philippines
All rights reserved.
*Do not reply. This e-mail address is for outgoing emails only.