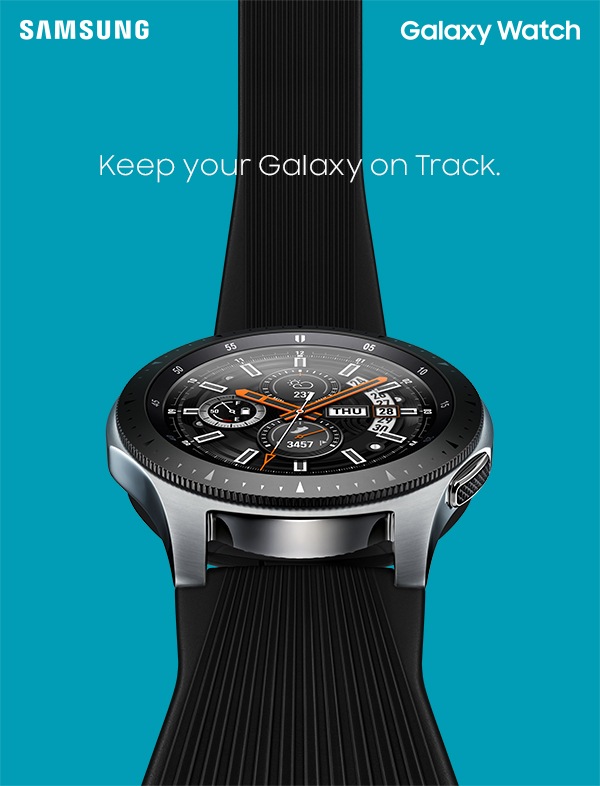 Upgrade to a smartwatch that compliments your unique style and hectic lifestyle. Be the first to wear the new Galaxy Watch proud.
Meet the new Galaxy Watch
A sleek and premium smartwatch designed for your always-on-the-go lifestyle. Packed with impressive features, such as the My Day watch face, a fitness and sleep tracker, and a longer-lasting battery life, the Galaxy Watch is a stylish digital timepiece that lets you stay connected longer.
See the Galaxy Watch for yourself.
Try it on and be impressed at a store near you.

Images are for illustration purposes only.
Legal | Privacy Policy

This email has been sent to members who have requested to join the mailing list.
If you wish to unsubscribe from this mailing list, please click Unsubscribe


© Copyright 2018 Samsung Asia Pte Ltd.
Samsung Electronics Philippines Corporation
9/F Science Hub Tower 4 Building McKinley Hill Cyberpark, Fort Bonifacio Taguig City Philippines

All rights reserved.
*Do not reply. This e-mail address is for outgoing emails only.