Reach New Heights With The
Astronaut Workout
A fitness routine that is out of this world.
The much-hyped Astronaut Workout is gaining popularity for a reason. It doesn't defy the laws of gravity, but instead harnesses them to your advantage to give you all-around muscle training as well as a number of health benefits. In fact, trampoline use in astronaut training dates all the way back to the 1980s after it was discovered that 'rebounding' — jumping up and down — is highly effective in more ways than one.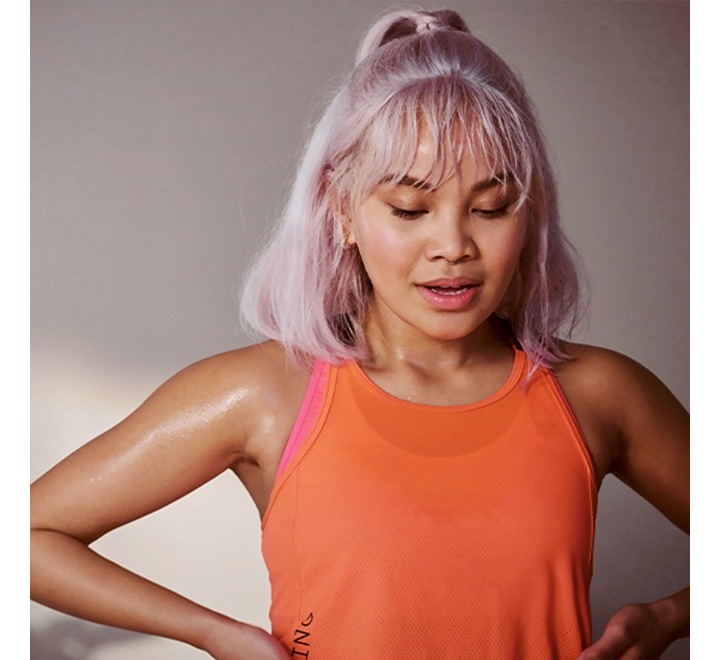 All-around muscle training
When you're bouncing on a trampoline, every single cell in your body is reacting and responding to the forces of gravity. This up and down motion has a detoxifying effect that drains your lymphatic system, getting rid of toxins and metabolic waste from your body.

Ocean, a fitness junkie who has tried just about every fitness program under the sun, became intrigued by its positive results and walked away convinced. "It's probably the most intense thing I've ever done," she says. "Because in a matter of minutes you're completely drenched in sweat."
To the moon and back
Thanks to the added spring of the trampoline, you can elevate yourself even higher before gravity pulls you right back down. The G-Force that is produced through bouncing helps strengthen muscles and build bone density, speeding up results noticeably faster. Try 2 minutes of jumping jacks to get the heart pumping.

At rocket speed
Want to burn calories at warp speed? Cardio-intensive, fast-paced exercise trains all your core muscles from your core to your legs. It also raises your heart rate and even improves coordination and flexibility. A few sets of high knees are all it will take to leave you drenched. Try 3 sets of 12 and really feel your muscles burn.
Blast off
High intensity workouts are very effective for improving upper and lower body strength. But as they can leave you drenched in sweat, it's best to wear workout gear made of thin and elastic fabric. Sixty seconds of jump squats will boost your explosive power.
"In a matter of minutes, you're completely drenched in sweat."
Never too late
Plan your workout anytime you want.
Samsung's AddWash™ lets you add laundry
at any stage during the washing cycle so
you can easily squeeze in a workout anytime
you feel like it. Finally, sensible cleaning that runs
at your own pace.
Workout anytime.
Add anytime.