Enjoy Christmas to the fullest!
Get up to P36,000 off plus Christmas Dining Treats
Valid from Oct 01. 2016 to Jan 31. 2017 Expired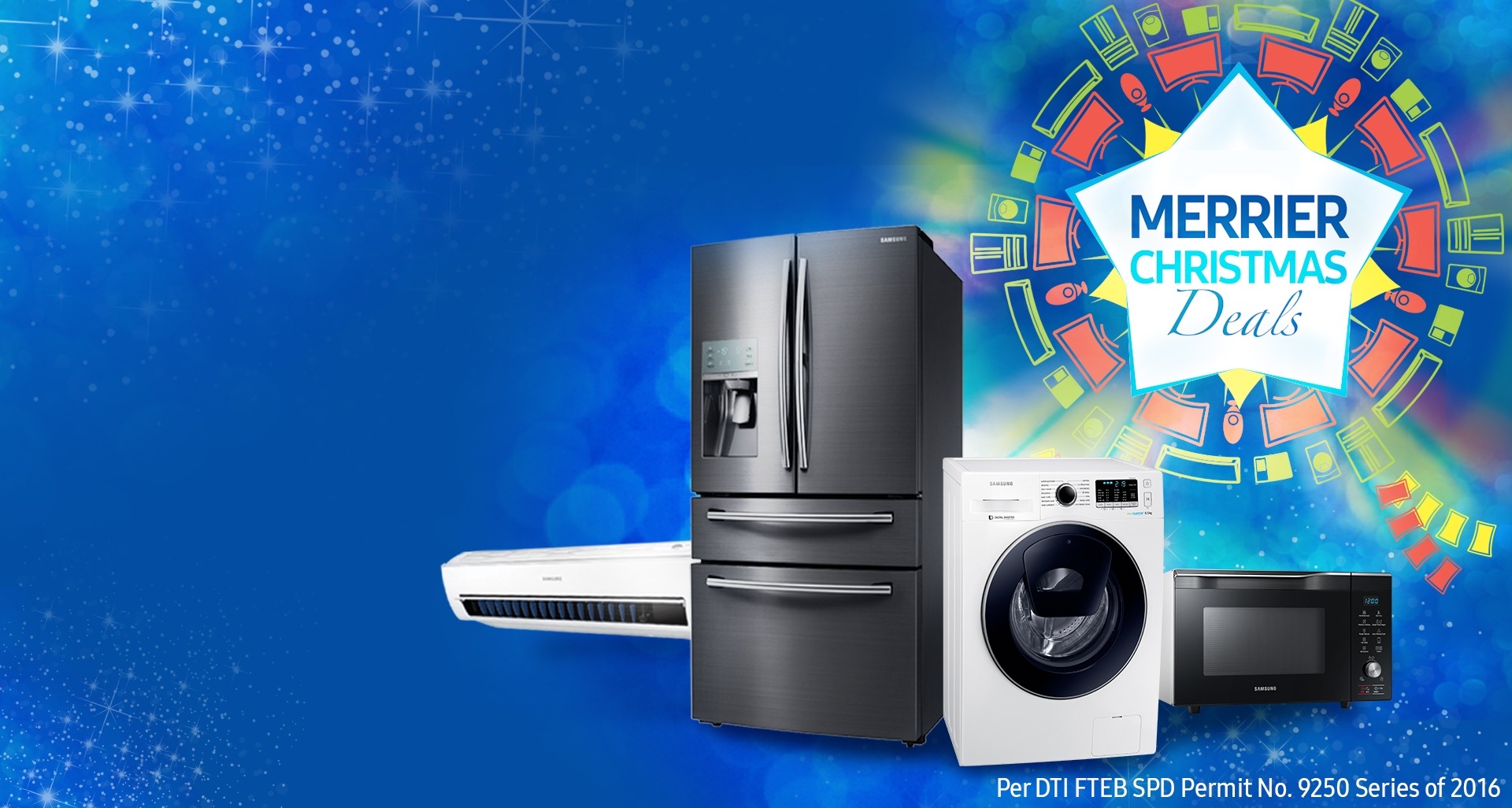 Enjoy big cash rewards and/or light monthly installment terms on Samsung Digital Appliances. View the full promo mechanics here. Click on the buttons below to view the complete offers per appliance.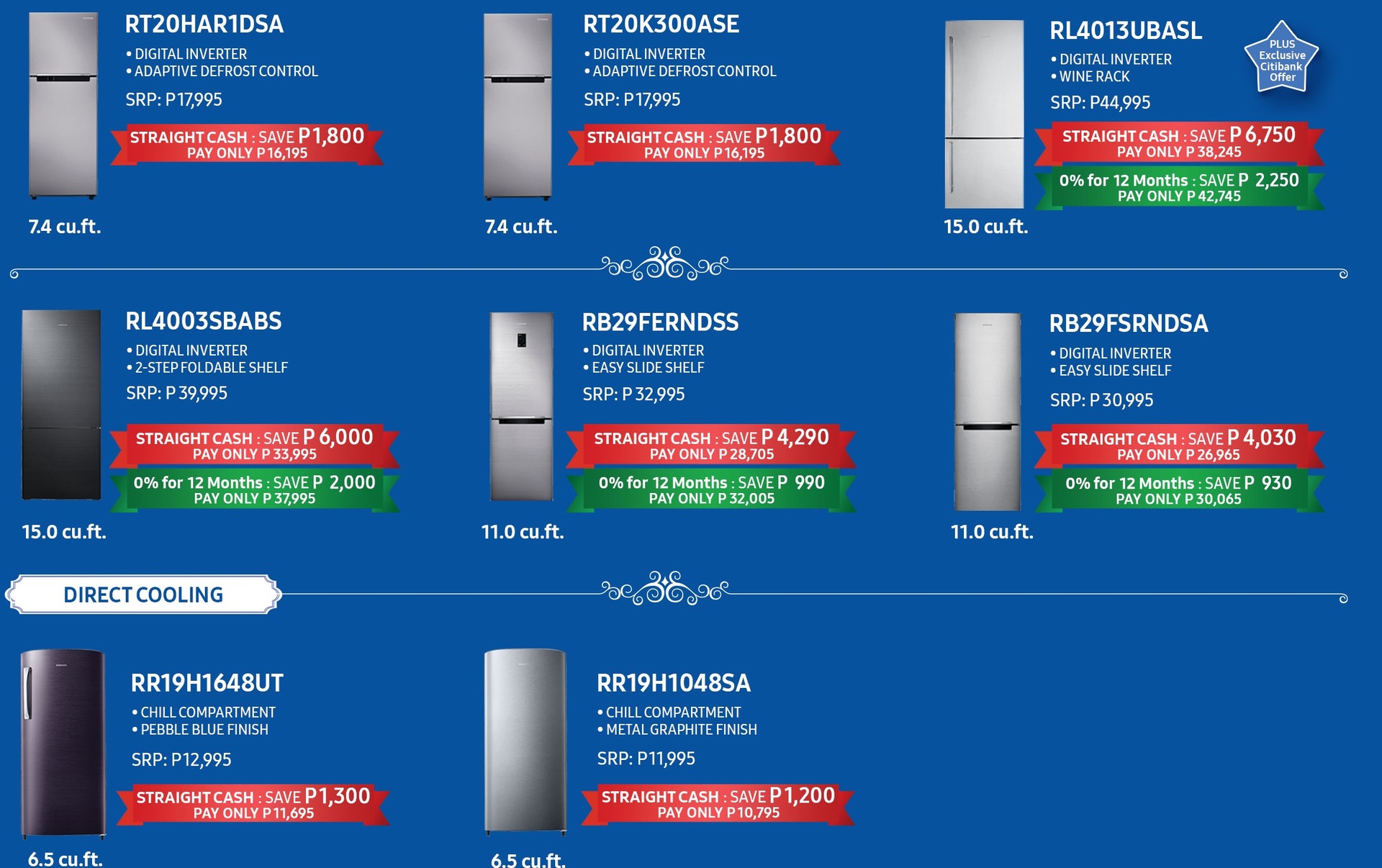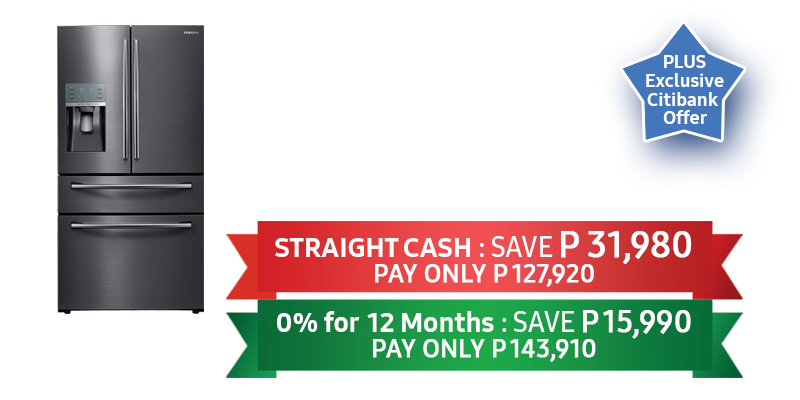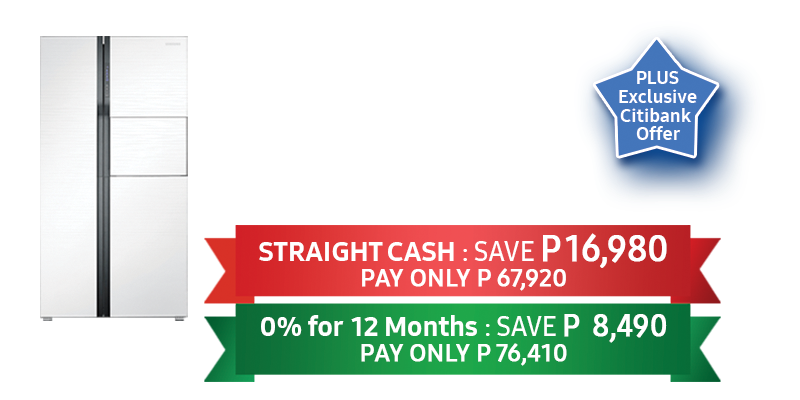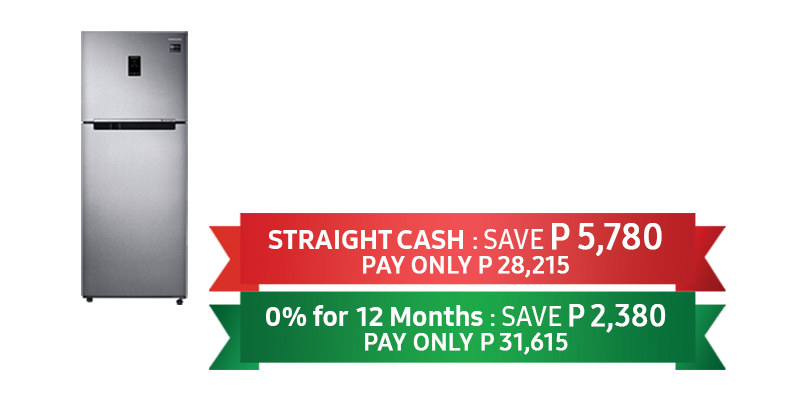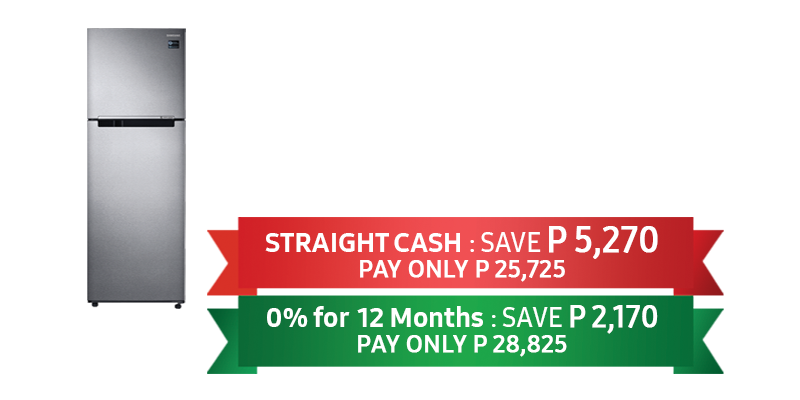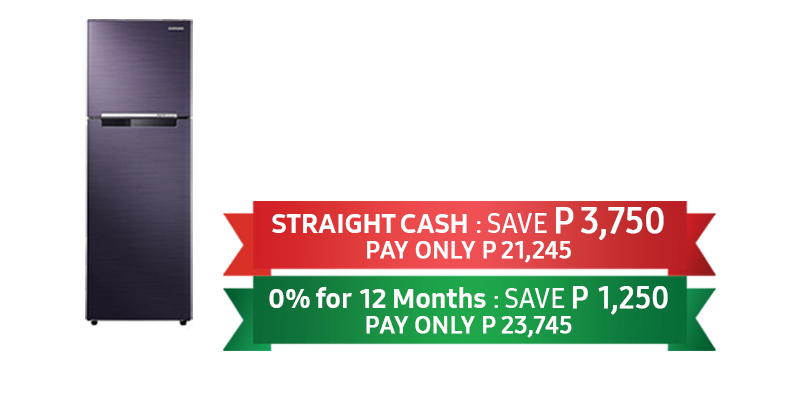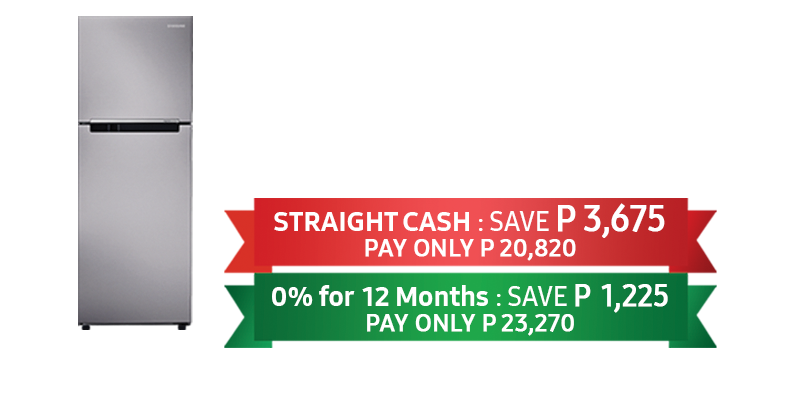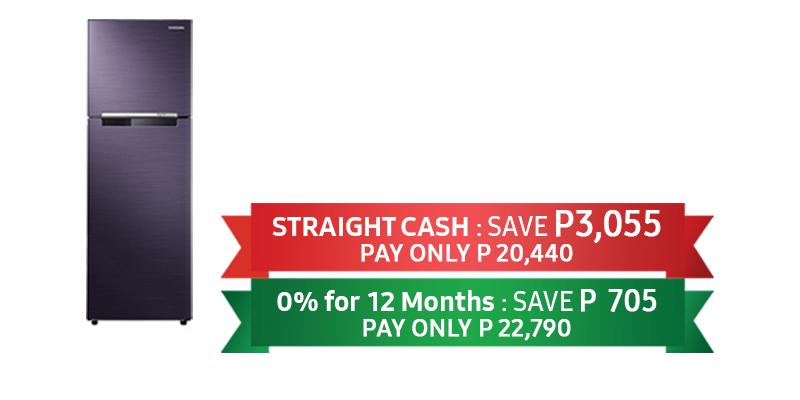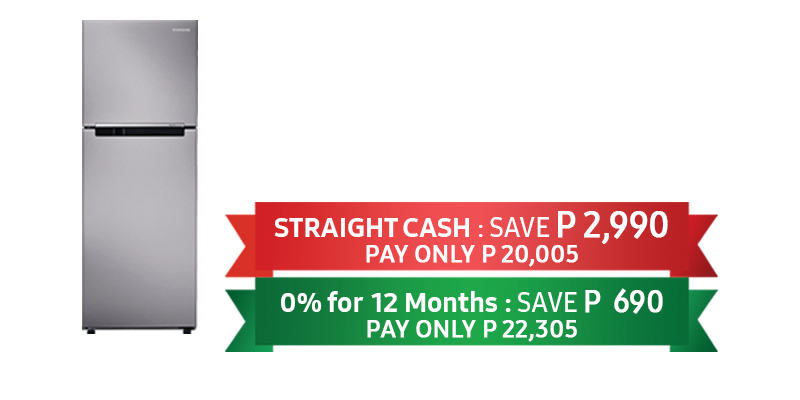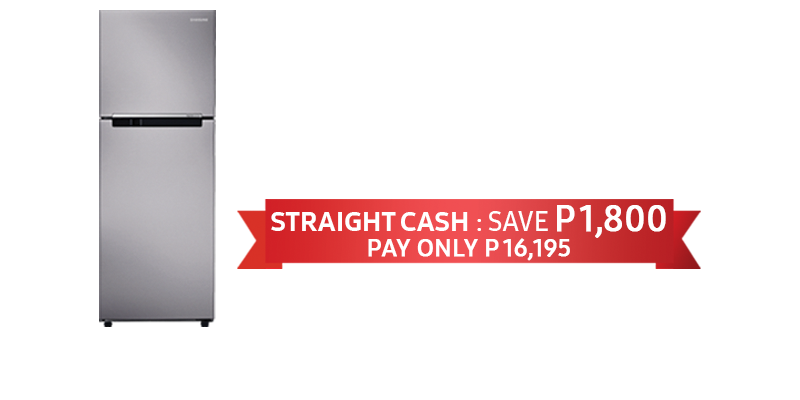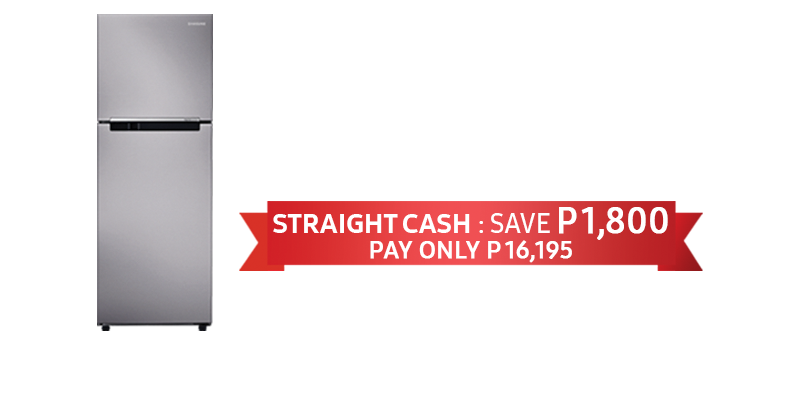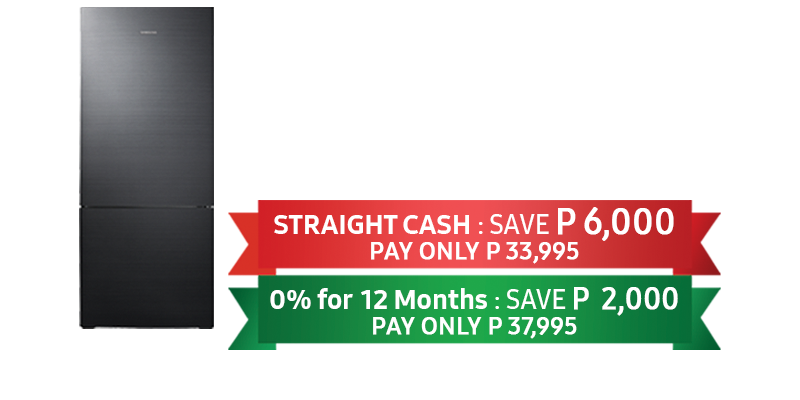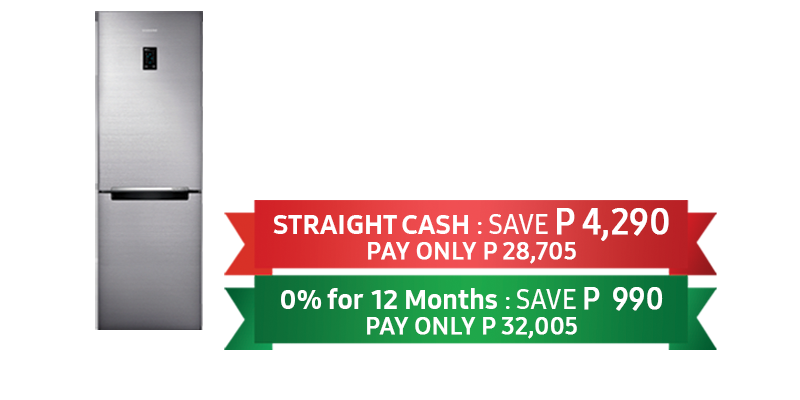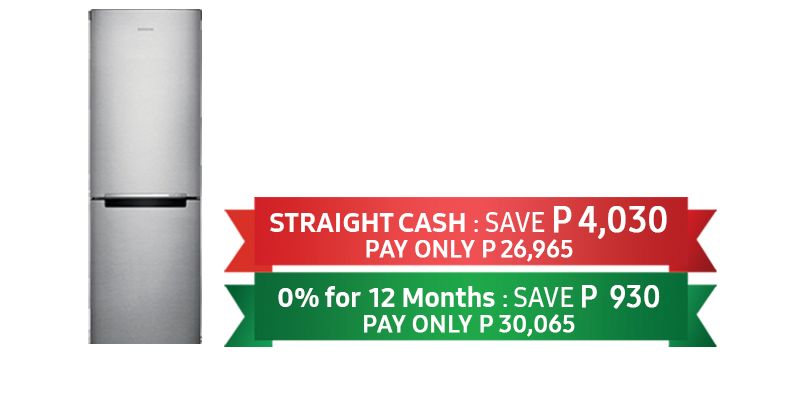 Redemption Details:
Simply follow the steps below after your transaction.
1.
For Cardholders with an existing Citibank Online account: He/she must log on to Citibank Online (www.citibank.com.ph) to get his/her unique PayLite Redemption ID. This can be found on the upper portion of the post-login page, eg. "Free Steak Set Menu Citi PayLite Promo". The same PayLite Redemption ID may be used each time a Cardholder with a qualified transaction redeems a Free Gift during the Promo Period.
2.
For Cardholders who do not have an existing Citibank Online account: He/she must register to create an account and, once registration is completed, take note of the PayLite Redemption ID.
3.
He/she must call the "Redemption Merchant" outlet where he/she wishes to redeem the Free Gift and provide the following details:

| | |
| --- | --- |
| a. | Model of unit purchased, OR/Sales Invoice/DR number, and date of purchase. |
| b. | The details on the charge slip/s of the qualified transaction/s (referred to as "Transaction Details"): Last 4 digits of the card, Transaction Amount, Transaction Date, 6-digit Transaction Approval Code, "Customer Copy" Indication, and PayLite Transaction Indication (worded as "IPP Sale," "PayLite Installment Plan Contract," or "Installment".) and number of steak sets to be redeemed. |
| c. | The Redemption Merchant representative will verify the details provided by the Cardholder for validation. |
| d. | On the date of redemption, customer must bring a photocopy of the OR/DR/Sales Invoice, present the original and submit the original credit card charge slip. These will be surrendered to the restaurant. |
| e. | Redemption of Christmas Dining Treats will start October 15 and until 60 days from date of purchase except Blackout Dates (redemption blackout dates: November 20 to 27, December 25, 30, 31, 2016 and January 1 to 15, 2017) |
| f. | Other Citibank Credit Card – PayLite terms and conditions will apply. Please visit www.citibank.com.ph for the complete terms and conditions. |
List of Participating Dealers:
ABENSON
ADDESSA*
ALSON'S & JAYSON*
ANSON
APPL CENTRUM
ASIAN HOME
AUTOMATIC
BETTER LIVING*
BHF (3B & A)*
BHF (Dag/Urd)*
BOHOL QUALITY
CAGAYAN APPLIANCES**
CSI APPLIANCES
DES APPLIANCE*
DESMARK*
DIMDI
DU EK SAM*
DUTY FREE
ECHO Electrical
EMCOR
ESLA
FAIR 'N SQUARE
FIESTA APPLIANCES
FIRST FAMILY
FURNITURE ARTS*
GLORIA BAZAAR*
J. MARKETING
K. SERVICO
MAGIC APPL
MAJOR BRAND
METRO GAISANO
METROPLAZA
MIKE'S DEPARTMENT*
NORTHERN MARKETING*
PRICEWISE MARKETING
QUALITY APPLIANCES
RJ HOMES
RL APPLIANCES
ROBINSON APPLIANCES
ROYAL STAR
RRS MARKETING
S&R MEMBERSHIP SHOPPING
SAVER'S GROUP
SHOPWISE (Rustans)
SOLIDMARK
STAR APPLIANCES
STRATLINK
TARLAC MAC
TIONG SAN
VPR
WESTERN
WILKRIS
WILLY & SON
WORLDWIDE
WRENLEY'S
ABENSON
ADDESSA*
ALSON'S & JAYSON*
ANSON
APPL CENTRUM
ASIAN HOME
AUTOMATIC
BETTER LIVING*
BHF (3B & A)*
BHF (Dag/Urd)*
BOHOL QUALITY
CAGAYAN APPLIANCES**
CSI APPLIANCES
DES APPLIANCE*
DESMARK*
DIMDI
DU EK SAM*
DUTY FREE
ECHO Electrical
EMCOR
ESLA
FAIR 'N SQUARE
FIESTA APPLIANCES
FIRST FAMILY
FURNITURE ARTS*
GLORIA BAZAAR*
J. MARKETING
K. SERVICO
MAGIC APPL
MAJOR BRAND
METRO GAISANO
METROPLAZA
MIKE'S DEPARTMENT*
NORTHERN MARKETING*
PRICEWISE MARKETING
QUALITY APPLIANCES
RJ HOMES
RL APPLIANCES
ROBINSON APPLIANCES
ROYAL STAR
RRS MARKETING
S&R MEMBERSHIP SHOPPING
SAVER'S GROUP
SHOPWISE (Rustans)
SOLIDMARK
STAR APPLIANCES
STRATLINK
TARLAC MAC
TIONG SAN
VPR
WESTERN
WILKRIS
WILLY & SON
WORLDWIDE
WRENLEY'S
*Without Citibank Promo
Per DTI FTEB SPD Permit No. 9250. Series of 2016