How to fix call or audio issue on your Galaxy device?
Last Update date :
Sep 22. 2020
If you're having trouble hearing the person on the other end of your phone call or audio cutting up during phonecall  there are a few things to check on your phone that might help.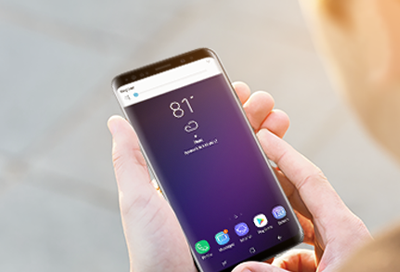 There are several reasons that you may have difficulty hearing a person on the other end of the phone. Can you hear the caller when they're on speakerphone? – If you can, this means there's likely an issue with the earpiece or software rather than cellular connectivity. 
Try the following troubleshotting tips to fix your issue.
Check the microphone and receiver of your device
Open Voice Recorder and record your voice. Playback the recording to see if you can hear yourself. If you can hear yourself, it is likely that there is an issue with the other end of the voice call or your service provider.\ 
 
Check to see if the microphone and receiver is blocked/dirty. If it is blocked or dirty, gently brush it off using a dry toothbrush or a brush. After you have cleaned your device, test your device again to see if there is sound.
Check whether you attach Samsung-unapproved  protector accessories covering  parts of Samsung Mobile device. For more information, check this link.
Clear the app cache
Clearing the app cache is kind of like a cleanse for your apps. It will get rid of residual files that could be slowing down the app.
From Settings, swipe to and tap Apps. Select the app you want to clear. Tap Storage, and then tap Clear cache.

Restart the device
Restart your device and then test it again. This is to refresh all previously loaded background processes.
Check with your Service Provider
Contact your carrier for additional assistance. Service providers can reset your network remotely or provide insight to any outages or voice issues in your area.