twin cooling system
For best storage of your food,each refrigerator and freezer compartment requires different conditions such as humidity, temperature and storage time. High humidity level in the refrigerator compartment is a critical condition for optimal freshness for fruits and vegetable, while too much humidity can have harsh effects to the performance of the freezer compartment.
silver nano health system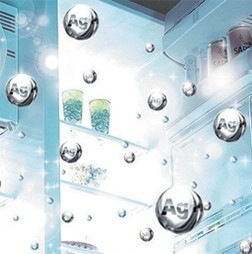 SAMSUNG is now applying nano-technology to the silver anit-baterial coating of refrigerators. It has strong effectiveness of sterilization, anti-bateria and deodorization and prevents propagation of fungi and bateria inside fridges.
no frost
A no frost model will not build up any ice, so users will never have the worry of having to defrost their refrigerator again. - Food stays in a better condition - Food is easier to be recognized
multi flow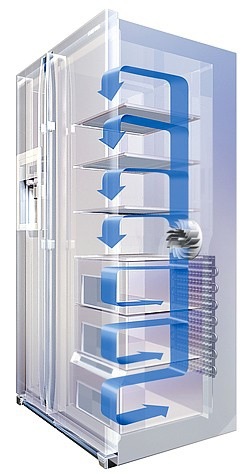 Cool air flows out through multiple outlets in every shelf level. This provides even cooling throughout the refrigerator, and maintains an ideal temperature to keep your food fresher and longer.
* Key feature may different from Key Spec