Galaxy S9/S9+: What are the new features added to the Galaxy S9/S9+ camera?
Last Update date :
Sep 15. 2020
You have the most brilliant camera a phone can have. Let's get to know it better so you can unleash its full potential and capture everyday moments epic.  
Next Level Slow-Motion: Super Slow-Mo:
Shoot at incredible speed: 960 frames per second, thanks to the enhanced speed sensor. Show off your directorial skills by adding Super Slow-mo bursts to a video, spotlighting incredible moments.
Note: Super Slow-mo only supports HD resolution. Limited to 20 shots per video with approximately 0.2 seconds of recording and 6 seconds of playback for each shot.
Augmented Reality Emoji:
Spice up your shots with fun frames, stickers, and emojis. 
Choose the mask you want to put on and the camera will work its magic. Record yourself singing or dubbing with the masks on and become the star of the next animated hit!
Capture it all with Panorama:
Create a linear image by taking pictures in either a horizontal or vertical direction. 
Perfect for catching a sunset or rainbow, or when you want to look extra tall! 
All you need is a great landscape that extends to the edges of the horizon or amazing architecture with great details that you want to capture.
Start a Food Blog:
Don't hide a stunning dish from the camera. Make food look even tastier simply by changing to Food mode right from the Camera app. Add radial blurs around your food or even add warmth to your photo by adjusting the color temperature.
Fasten Slow Events:
Create your own time lapse video by setting your phone on hyper lapse. The camera alternates the number of shots per second by slowing down then speeding up again also known as the frame rate. It does all the work for you! The frame rate is automatically adjusted depending on the scene being recorded and the phone's movement. Perfect for catching those ocean waves at the beach, or starry nights.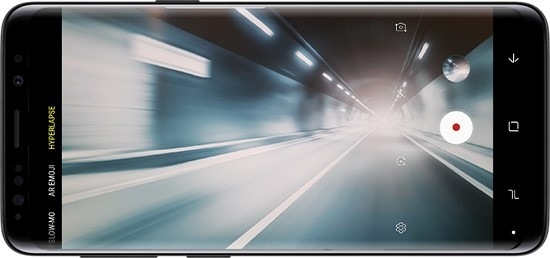 Please answer all questions.