65" Full HD Flat Smart TV F8000 Series 8
UA65F8000ARXOT
Experience TV like never before
The Samsung LED TV Series 8 is the most advanced TV yet. With great features like Smart Interaction, you can be assured that you will never have a moment of boredom. The Samsung Smart TV engages you in a futuristic and effortless entertainment experience. To enjoy this feature even more, you have superior picture quality, with stunning display and colour, which will make the whole experience worth your while.
The most advanced way to control your Smart TV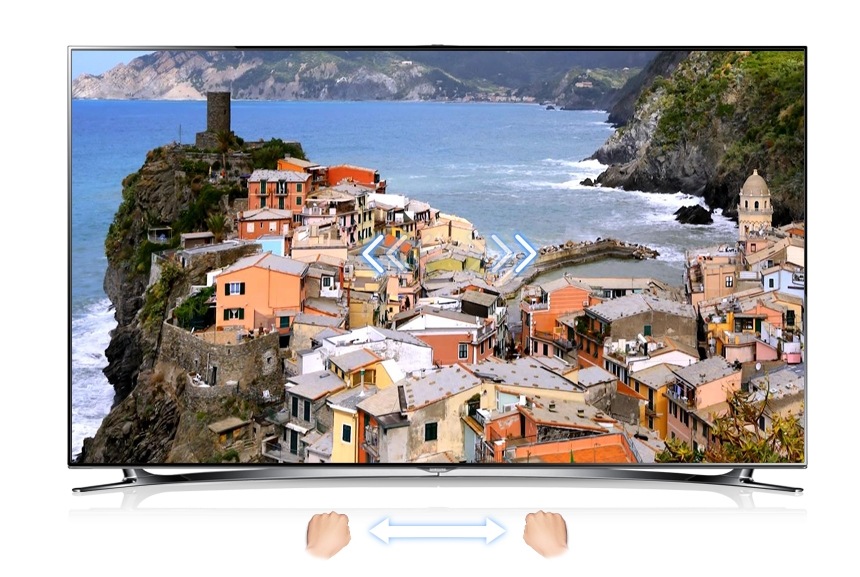 With a revolutionary voice command recognition system and intuitive motion sensing, the Samsung Smart TV engages you in a futuristic and effortless entertainment experience. So when you want to relax, and you can't find the remote, all you need to say is "Hi TV" or wave your hand and the F8000 will let you perform a variety of commands like change the channel and raise or lower the volume.
Samsung Smart TV is an Evolutionary TV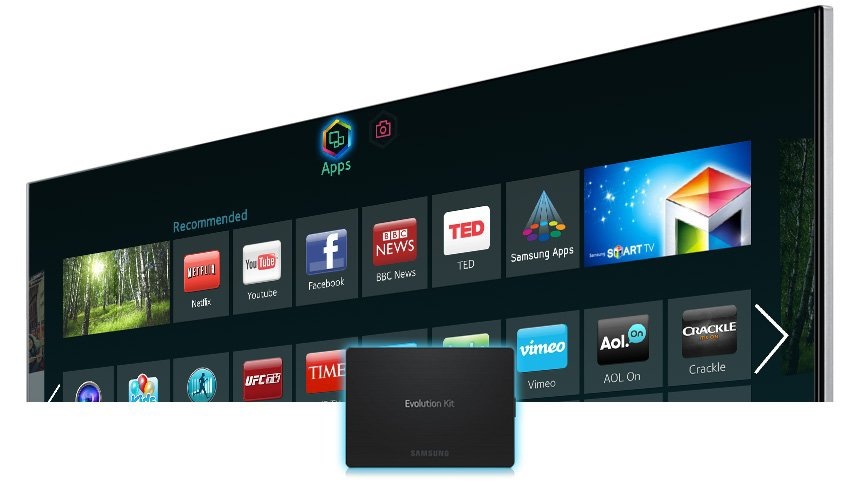 In this fast moving world it is hard to keep our technology up-to-date. Smart Evolution takes away this worry by helping you keep your Smart TV up-to-date. The easily installed chipset upgrades the key components of your TV to make sure you can experience the most cutting-edge entertainment experience, without buying a new television. * Evolution Kit, sold separately. * Evolution Kit improvement levels are limited to year of launch and application availability. * Actual performance may vary and subject to model specs and hardware limitations. * Smart Evolution Kit pictured is a representation. Does not reflect actual appearance
Superior craftsmanship met with elegant minimalism
The immaculate design of the F8000 encompasses an air of sophistication and luxury that adds to any home. Its crisp metal finish and deep arc stand make this a distinctive masterpiece that exudes a feeling of effortless minimalism and elegance. The meticulous attention-to-detail ends in a work of art that is a truly sumptuous addition to any modern household.[
See every image in greater detail with advanced TV technology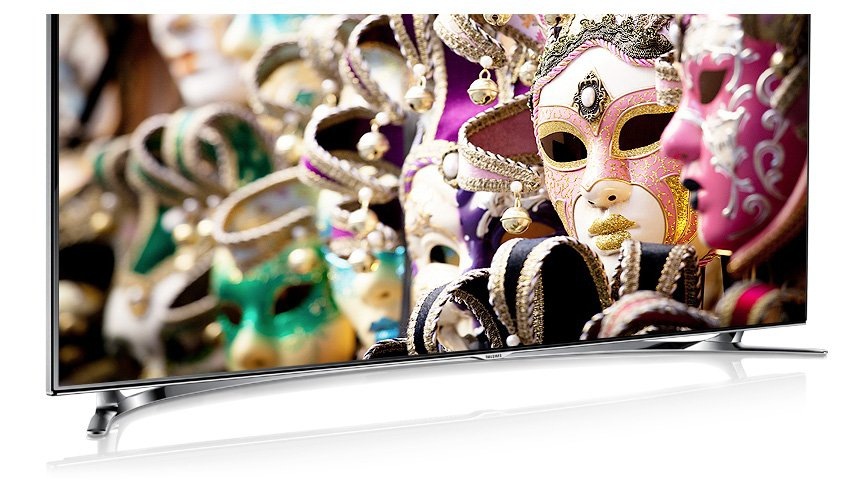 Enjoy the next level of unmatched picture quality with the new Samsung Smart TV. For perfect-looking images, Samsung's Intelligent Viewing automatically optimizes the picture based on its content type or source and uses an Clean View for better picture quality. And for an even more refined viewing experience, features like Micro Dimming Ultimate and Clear Motion Rate are designed to keep images looking brilliant.
* Key feature may different from Key Spec