Local Divisions
Regional Departments and Divisions
These are the teams operating in your region
Samsung Electronics America
85 Challenger Rd, Ridgefield Park, NJ 07660
Tel: +1 800-726-7864
www.samsung.com

Headquartered in Ridgefield Park, NJ, Samsung Electronics America, Inc. (SEA), is a recognized innovation leader in consumer electronics design and technology. A wholly owned subsidiary of Samsung Electronics Co., Ltd., SEA delivers a broad range of digital consumer electronics, mobile products and wearables, wireless infrastructure, IT and home appliance products. Samsung is the market leader for HDTVs in the U.S and one of America's fastest growing home appliance brand. To discover more, please visit
Samsung Semiconductor, INC. (SSI)
3655 N 1st St, San Jose, CA 95134
Tel: +1 408-544-4000
www.samsung.com/us/business/semiconductor

Headquartered in San Jose, California, SCI is a wholly-owned U.S. subsidiary of Samsung Electronics Co., Ltd.—the second largest semiconductor manufacturer in the world and the industry's volume and technology leader in DRAM, NAND Flash, SSDs, mobile DRAM and graphics memory. It is one of the largest providers of system logic, imaging and LED lighting solutions, as well as providing advanced process design and manufacturing for fabless companies. Samsung Semiconductor, Inc. also has a research and innovation center with numerous labs providing product design and research in: logic, memory, image sensors, displays and mobile technologies. In addition, the company supports Samsung Display Company, a global leader in the design and manufacturing of OLED and LCD display panels.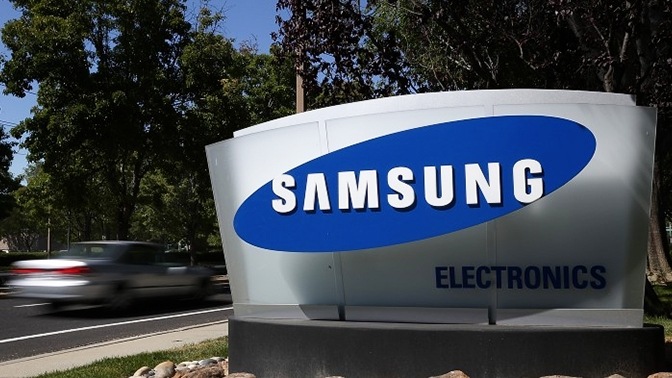 Samsung Strategy and Innovation Center (SSIC)
2440 Sand Hill Rd, Menlo Park, CA 94025

SSIC is a global organization within Samsung's Device Solutions division, with the core missions of open innovation in collaboration with entrepreneurs and strategic partners, investments in disruptive technologies and startups, and new business creation through M&A and partnerships. Headquartered in Silicon Valley, with offices in Korea, Israel and the U.K., SSIC's focus areas include cloud infrastructure, digital health, Internet of Things, smart lighting, and smart machines.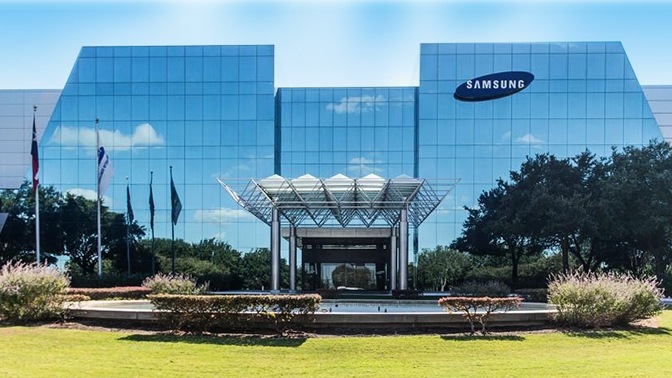 Samsung Austin Semiconductor (SAS)
12100 Samsung Blvd, Austin, TX 78754
Tel: +1 408-544-4000

Samsung Austin Semiconductor (SAS) is one of the most advanced semiconductor manufacturing facilities in the world. It is also home to Samsung Austin Research and Development Center (SARC) - a world-class R&D Center which develops high-performance, low-power, complex CPU and System IP architecture and designs for Samsung's System LSI division. SAS produces digital LSI logic components for tablets, smart phones, and other mobile devices. With over 2600 employees and 2.3 million square feet of space, SAS is designing and producing a full range of design rule devices. Since 1997, SAS has invested approximately $15 billion in its Austin, TX campus, making it one of the largest direct foreign investments in United States history.
Samsung Media Solutions Center America (MSCA)
MSCA, a division of Samsung Electronics America, Inc. (SEA), delivers innovative, connected experiences across Samsung's mobile and digital ecosystem that enhance the experience of owning a Samsung product. Based in the heart of Silicon Valley, Mountain View, CA, MSCA builds applications, content and service platforms, including Samsung's Milk Music, Milk Video and Milk VR, designed to create innovative entertainment and lifestyle solutions for Samsung customers. MSCA develops content partnerships, distribution strategies and developer relationships to offer an integrated platform, enabling consumers to experience content and services on smartphones, tablets, Smart TVs, and other connected devices, while opening new business opportunities on the Samsung platform for content providers, developers and advertisers.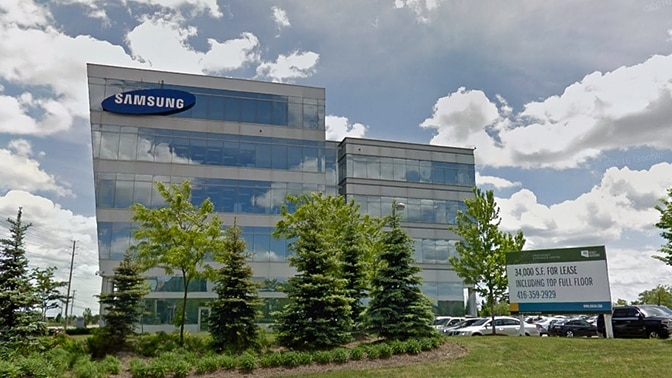 Samsung Electronics Canada
"2050 Derry Rd W, Mississauga, ON L5N 0B9 Canada
Tel: +1 800-726-7864

Samsung Electronics Canada inspires the world and shapes the future with transformative ideas and technologies, redefining the worlds of TVs, smartphones, wearable devices, tablets, cameras, digital appliances, printers, medical equipment, network systems and semiconductors. In 2014, Samsung was ranked one of top 10 most influential brands in Canada, based on a study by Ipsos Reid. Committed to making a difference in communities across Canada, its Samsung Hope for Children corporate giving program supports children's education, sustainability and health-related issues.