Cassette
Ultimate Comfort with Powerful yet Efficient Performance
Even & Efficient Air Conditioner Control
Samsung's Cassette air conditioner systems provide remarkable coverage, using advanced technology to be exceptionally quiet and energy efficient.
Optimal Airflow for High Ceilings
The 4-way Cassette provides exceptionally even coverage in rooms with high ceilings. The Fan Speed Adjustment function can be used in spaces that are up to 3.5 m high, and the High Ceiling mode accommodates heights of up to 4.6 m.
Stylish & Powerful
The 4-way Cassette (600 x 600) is a dependable and practical air conditioner solution that performs efficiently and comes in a variety of stylish patterns to complement any interior.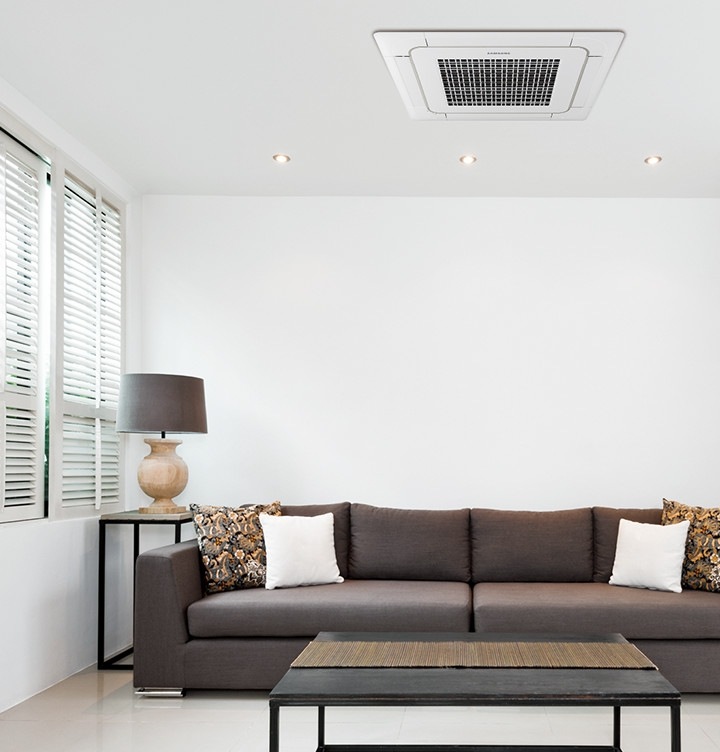 Elegance & Comfort
The 1-way Cassette suits both practical and aesthetic needs with its simple design and efficient cooling operation. Its superior blade technology delivers high performance and easy management without compromise.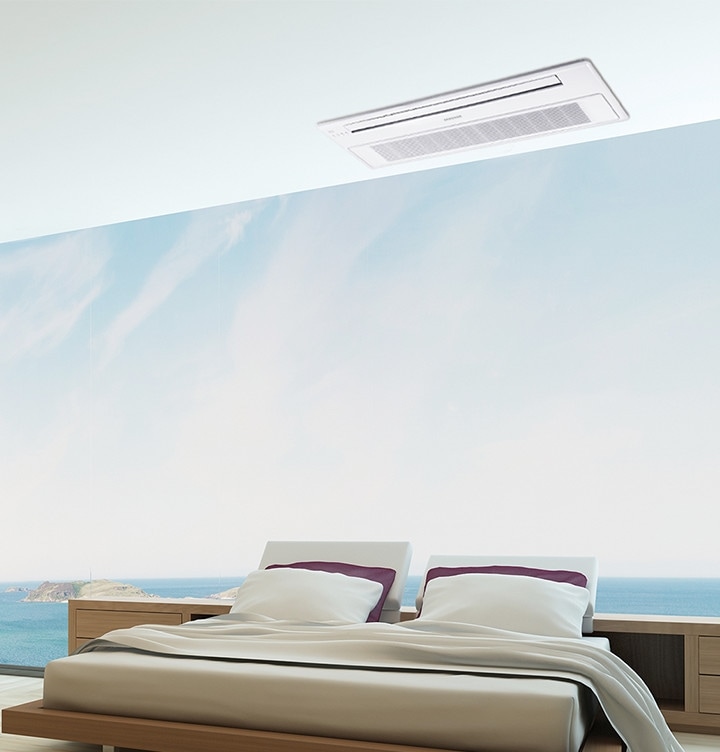 High Performance in Narrow Spaces
With a compact, slim frame, the 2-way Cassette is perfectly suited to long, slender spaces with limited installation capacity. The system provides powerful and instantaneous cooling and heating performance.