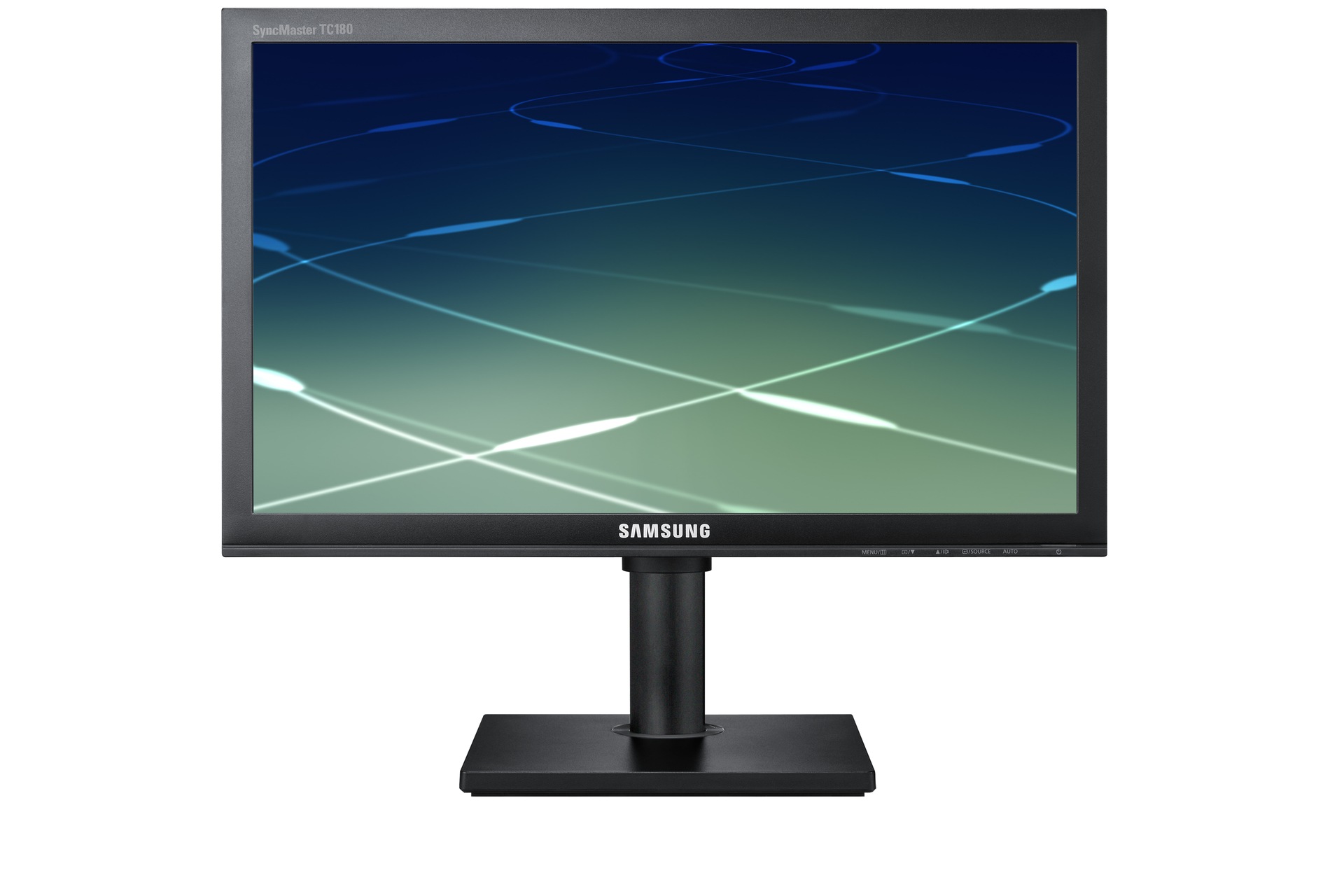 LF18TUSLBL/EN
Thin Client Display TC Series 18"
Crystal-clear LCD screen
Creating a comprehensive resource archive
Creative space-saving solutions
Security you can trust
The security offered by a Thin Client network is second-to-none. With important confidential data stored on the central server, the system is efficiently secured against viruses, hacks, and Internet attacks, thereby providing you with a cost- effective system that makes you and your customers feel fully protected at all times.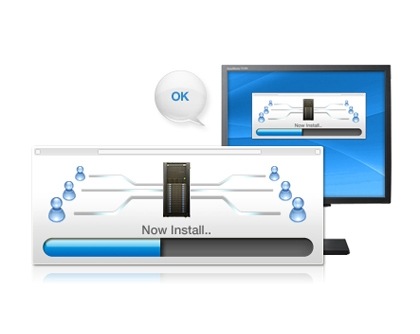 Easier management, easier maintenance
For education purposes, a central server system is not only cost-effective to maintain due to lower software outlay, but it allows the system administrator to control, manage, and update the entire system from one location, making his or her job a lot easier. Because the IT administrator can dedicate their time working on the central server, time and money is saved, making the system easier to manage and maintain.
Crystal-clear LCD screen
Unlike other Thin Clients, the Samsung TC190 and TC240 come ready-to-view. With their high-performance, high-quality LCD screens, they are a one-step server based network solution. Their high brightness and contrast ratio allow them to display images with real depth of color, clarity, and detail while their 5ms response time leaves many conventional PC monitors standing still. Capable of displaying high resolution images with immaculate integrity, the Samsung TC190 and TC240 open up an new world of opportunity to a variety of users, presenting both still images and high-speed video to perfection.
Saving money for you and your customers
By eliminating the expense of individual software licenses and personnel support for every workstation, Samsung Thin Client solutions are cost-effective to install and easier for your IT department to manage. Software and data can be installed, managed, and updated on the central server and then distributed across the entire Samsung Thin Client network, enabling each and every workstation to be managed and maintained for a fraction of the cost of a PC-based system.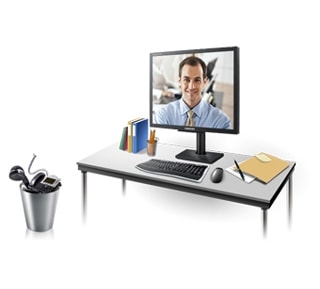 Creative space-saving solutions
When space is a key factor, PCs can be bulky and make a workspace appear more cluttered than it needs to be. The inclusion of built-in speakers and the elimination of the need for an external hard drive means that each workspace can be kept as clear and clean as can be, thereby enabling a higher workstation to space ratio, greater productivity. and enhanced user-comfort.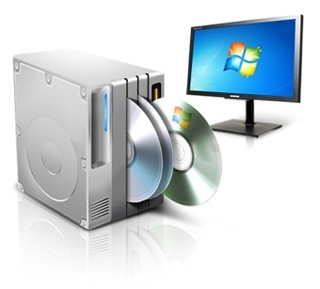 Creating a comprehensive resource archive
The advantage of storing information on a central server is that resources can be stored and shared in a more efficient and effective way. When data is uploaded to the server, it is secured against loss and damage far more than when it is contained on individual PCs, while at the same time being made available to a wider group of users. This benefits not only present-day users, but also creates a valuable resource archive that future-users can access and enjoy. Searching information stored on a central server is fast, easy, and intuitive, enabling information to be shared and subjects to be taught in a future-forward way.
LED Panel
Make sure your environmental impact is a positive one. Samsung's Cloud Display uses innovative LED Back Light Unit (BLU) technology which saves energy—up to 40% compared to conventional CCFL screens. What's even better is this LED panel is halogen- and mercury-free, so you'll help conserve our planet's natural resources and reduce carbon emissions.
All-in-one design
Samsung's innovative Cloud Display integrates a thin client into the LED screen for greater efficiency. Its contemporary and innovative design ensures that keeping your work environment clean and tidy is simple. The benefit of having a separate thin client box is that professionals can use their desk space in a much more efficient manner. Other great features include Power-over-Ethernet option, which reduces a power cable by providing power through a LAN cable, and the embedded speaker system. These innovative features come together perfectly for an all-in-one design that enhances desktop productivity.
Monitor remote management S/W
Samsung's Cloud Monitor delivers amazing levels of convenience by using the remote management software of MagicRMS Pro. It delivers a more centralised operation and saves administrators the time and hassle associated with physically having to visit each device for routine checks. Other benefits include real-time device status monitoring, an efficient and accurate inventory process and finally remote upgrading of firmware to all devices. With so many standout benefits for day-to-day operations, the MagicRMS software really is essential to any efficient office environment.
Specification
Network

Processor

Intel Atom N270 1.6GHz Single

Operating System

WES2009

GPU

Intel 945GSE

Storage

1GB

Memory

1GB

USB

4EA

Ethernet

Gigabit Ethernet

Display

Screen Size

18.5" (16:9)

Type

LED

Brightness

250cd/m²

Contrast Ratio

1,000:1

Resolution

1366x768

Response Time

5ms

Viewing Angle (Horizontal/Vertical)

170° / 160° deg (CR>=10), 178° / 178° deg (CR>=5)

Color Support

16.7M

Interface

D-Sub

RGB In / Parallel / RS-232C / VGA Out

USB

4EA

Audio In/Out

Headphone out / Audio In / MIC In

Design

Color

Black

Stand Type

Swivel / Pivot / Tilt / Height Adjustable

Wall Mount

VESA 100mm

Form Factor

All-in-one

Power

Power Supply

100 - 240V (50 / 60Hz)

Power Consumption

Max 45 Watts / Typical 30 Watts

Power Consumption (Stand-by)

1.8 Watts

Type

External Adaptor

Dimension

Set Dimension with Stand (WxHxD)

443.4x334.8x197.0mm

Set Dimension without Stand (WxHxD)

410.7x273.1x67.9mm

Package Dimension (WxHxD)

483x400x190mm

Weight

Set Weight with Stand

5.10Kg

Package Weight

6.25Kg

Accessory

Cables

Power Cord

Others

User Manual, Quick Setup Guide, Warranty Card
Manual Download
Thin Client Display TC Series 18" (LF18TUSLBL/EN)
Manuals

2011.04.01

Device(Install)(Monitor driver) ver 1.0

(MULTI LANGUAGE)