HG32AD450SWXMN
Advanced HD450 Series 32"
Easily customizable Home Menu
Vivid and immersive viewing experience with Full-High Definition
Rich multimedia entertainment through ConnectShare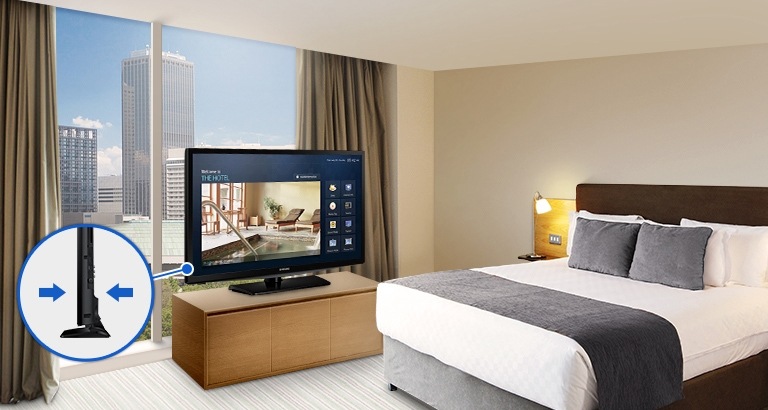 All the essential features required for a hospitality TV in a cost-effective and slim display
Slim and cost-efficient Samsung HD450/HD450S* Hospitality Displays enliven the guest room experience with personalized entertainment and information. With slim display depth under 60 mm (2.3 in.)**, HD450/450S Series offer chic and stylish hotel TV for standard-level hotels as well***. A home menu offers guests easy access and control over a wide array of services and in-room amenities while providing hotel managers with the ability to manage content with simple USB cloning in factory mode within a no-network infrastructure. Guests can enjoy their own multi-media entertainment brought with them on hotel displays using Connect Share.

*Series name could vary by region
**60 mm (2.3 in.) based on set dimension without stand – wall mount side standard
***Not applied for 40" model
Treat guests to a warm welcome through hotel's customized Home menu
Enhance guest convenience and your hotel brand, even in a no-network environment, with the Hospitality Home menu. Greet guests with a simplified Home screen that displays a live channel stream plus a welcome message, hotel information and the time and date. Increase guests' comfort with easy Home screen access to commonly used hotel features, such as morning wake-up calls, My Channel and sleep timers. The welcome message, hotel information, and easy access features can be edited from the factory mode. Plus, these customizations can be easily cloned to a USB for efficiently applying the same content to displays in other guest rooms.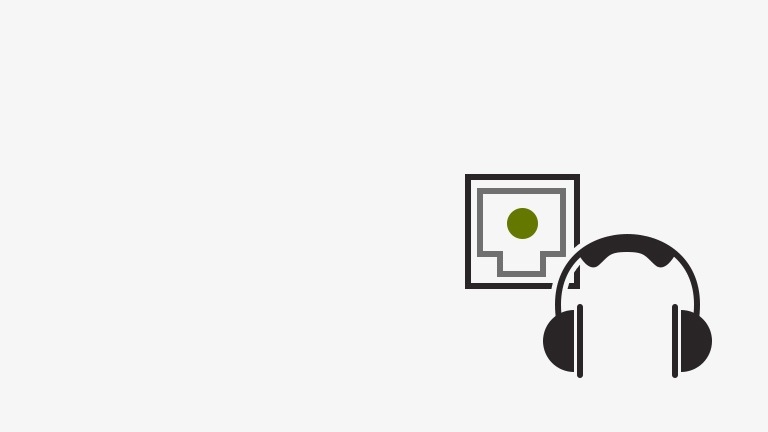 Headphone ID compatibility
Give guests the luxury of listening to TV in bed without the cumbersome need to extend the headphone cable. The included Headphone ID detects headphones connected to the extension sockets next to a bed and enables control of the mute on/off function for the TV volume. Guests can simply plug in the headphones and control mute on/off so they can listen to the TV without disturbing others in the room.

Headphone ID compatibility availability may vary by region/country.
Connect Share
Guests can enjoy a wide variety of their own content in the comfort of their hotel rooms. With ConnectShare™ Movie, guests simply plug their USB memory drive or hard disk drive into the TV. They can instantaneously view and share movies, photos and music. Content comes alive on the screen with excellent picture quality.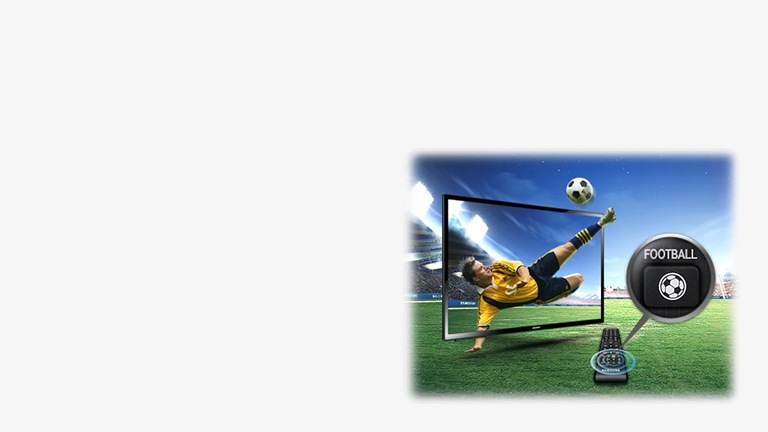 Sports Mode
Sports fans don't have to miss their favorite games when staying at your hotel. They can watch every goal or point scored with superior-quality picture and sound, right in their rooms. With Sports Mode, guests can use a shortcut to activate enhanced sound and picture quality. The enhanced sound creates a greater stadium effect and enriched picture quality displays the playing field in vivid color. With this feature, guests can have a truly immersive in-room entertainment experience-complete with key game highlights and audience cheers.

Sports mode availability may vary by region/country.
Specification
Display

Screen Size

32"

Resolution

1366 x 768

Audio

Dolby Digital Plus

Yes

Virtual Surround

DTS Studio Sound

DTS Codec

DTS Premium sound

General Feature

Digital Clean View

Yes

Auto Channel Search

Yes

Auto Power Off

Yes

Caption (Subtitle)

Yes

ConnectShare™ (USB 2.0)

Yes

EPG

Yes

Game Mode

Yes

OSD Language

Local Languages

Picture-In-Picture

Yes

Teletext (TTX)

Yes

System

DTV Tuner Built-in

DVB-T/C

Analog Tuner

Yes

Design
Weight

Package Weight (kg)

5.7 Kg

Set Weight with Stand (kg)

4.0 Kg

Set Weight without Stand (kg)

3.9 Kg

Power

Power Consumption (Max)

50.0 W

Power Consumption (Stand-by)

0.5 W

Accessory
Manual Download
Advanced HD450 Series 32" (HG32AD450SWXMN)
Manuals

2016.12.16

User Manual ver 1.0

(ENGLISH)

2016.12.16

User Manual

(ARABIC)