The Future of WFH:
Work from Anywhere
When all you need is WiFi, it's easier than ever to live like a digital nomad. Here's how to work remotely the right way.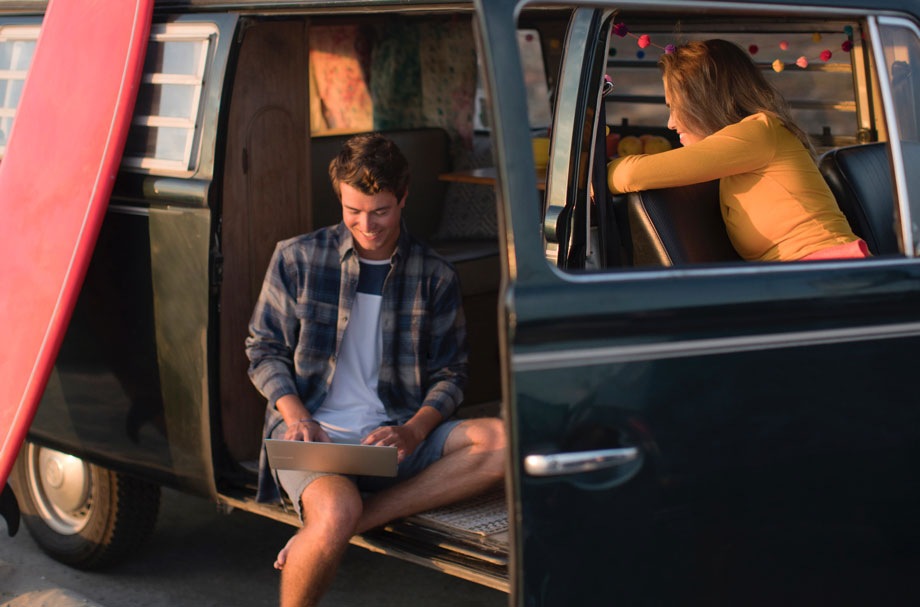 As WFH has become the new normal for many, some of us could use a change of scenery to refresh our work from home routine. Luckily, with the right remote working tips and tools, you no longer have to limit yourself to the same familiar quarters. Here's how to work from anywhere—and get it all done seamlessly.
Change the way you work and play
Wherever you go, make the most of your time on and off the grid with these devices.