Keep Kids Inspired at Home
with Color Therapy
Colorful indoor activities for kids to unleash their creativity.
Looking for fresh, uplifting things to do with kids at home? Color therapy is a great way to stimulate children's creativity and develop their cognitive abilities. Colors have long been believed to have the power to positively influence our emotions, moods, and even our behaviors. Keep your children inspired and happy by displaying colorful artwork all around your home. Or try these fun, healing color activities to make the most of this precious time with your little ones.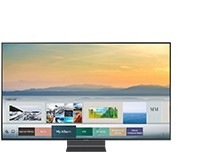 Ambient Mode
- My Album: Light up your kids' artwork with a variety of effects when displaying it on the TV.
Provide a big canvas for big ideas
Create a play station filled with loads of art supplies to keep your kids fully engaged. Lay out a large sheet of white paper and have them paint with their hands and feet. Or print out fun coloring pages for your kids and let them experiment with a wide palette of different shades. When they've finished, take a photo of their paintings and display them on a large screen like QLED.
Cultivate your child's green thumb
Teach your kids the rewarding satisfaction of caring for plants and watching them grow. Help them plant seeds and water flowers carefully until they blossom into vibrant shades of red, orange, yellow and more. The popular African Violet houseplant blooms in purple, which can help stimulate creativity. Incorporating natural green hues in your home can also make you feel more balanced and at peace.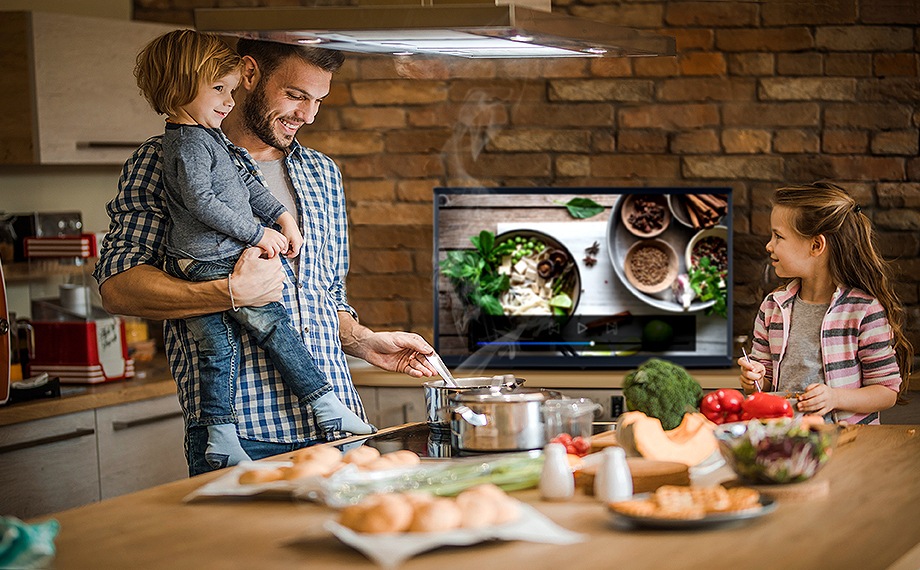 Play with pigments in the kitchen
Captivate all five senses by whipping up treats with your little ones. Especially good for picky eaters, cooking with your kids gives them a chance to familiarize themselves with different ingredients. Add fresh fruits to your recipe for a splash of color therapy. Oranges have a cheery and inviting tone, while the yellow in mangoes encourages confidence and positivity. A feast for all the senses.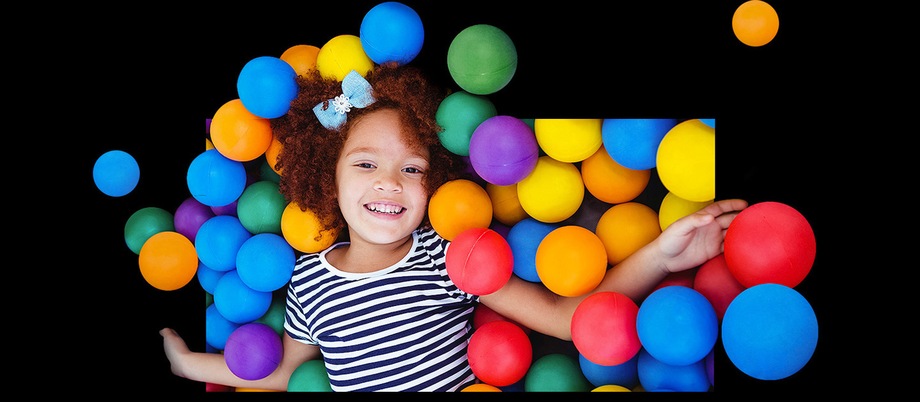 Fostering a bond that will last
Color activities are an effective method of communication between parent and child. Take a step back and allow your kids total freedom in choosing colors and forming their creations. Stay involved by asking them questions and praising their choices. Positive reinforcement boosts self-esteem, gives children a sense of accomplishment, and promotes independence.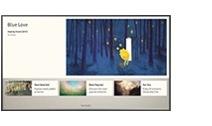 Easier Discovery
Search for different styles and genres of art with The Frame's Art Mode.
Incorporate color to your daily routine
Rather than making color activities a special event, look for ways to fit color therapy in your day-to-day. Decorating your walls with colorful art pieces introduces children to different cultures and encourages their creative and emotional development. Use Art Mode in The Frame to easily find and display artwork that will entice and educate your kids and brighten up your home in a jiffy.
* Images are simulated and for illustration purposes only.
The appearance, design and GUI(Graphic User Interface) specifications which is not affecting to product performance are subject to change without notice.
* Actual product may differ from image shown.
* The specifications, Smart service and GUI(Graphic User Interface) may vary by model and region.
* The Art Store may not be available in some countries.
* Art pieces in the Art Store are subject to change without prior notice.
* Personal photos uploaded to The Frame will be displayed at the original resolution. Displaying 4K(3840*2160 pixels) and above images is recommended.
* Some matte layout options are only available through the mobile app.
* Matte: The blank area that serves to highlight the art piece within The Frame.
* iOS & non-Galaxy Android devices need to download SmartThings App for Ambient Mode setting on mobile phone.
* For the Smart functions, compatible devices or phones required.
Vibrant color therapy
on the big screen
Brighten your mood with brilliant and vivid hues on your TV.