Samsung presents Saudi market with unique opportunity during April
Apr 07. 2016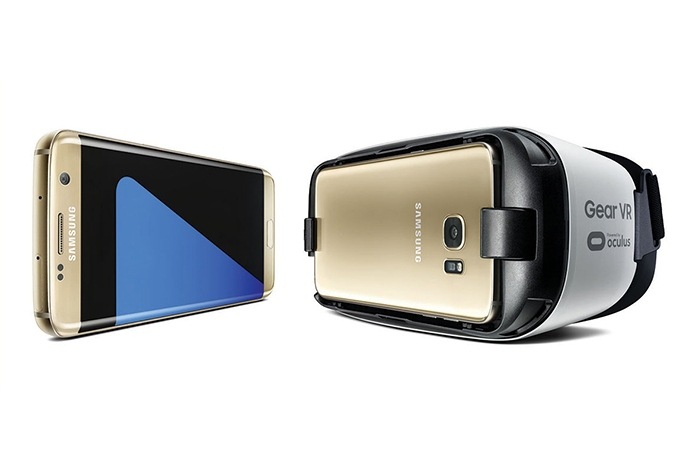 Samsung presents Saudi market with unique opportunity during April
During the month of April, Samsung Electronics Co., Ltd. is presenting the Saudi consumer with apromotion to experience the latest wearable and mobile technology. The promotion is that when any of the innovative Samsung Galaxy S7 or Galaxy S7 edge are purchased across the nation, users are presented with a Gear VR device for free. The Samsung Gear VR includes new foam cushioning to make it more comfortable to wear, with an improved touchpad for greater control while enjoying robust selection of films, games and 360 degree video and experiential content that is available.
Over and above, users will automatically be able to download 6 ofgames that are compatible with the Gear VR for free when downloading the Galaxy S7 Premium Gifts app, at no additional cost.
"The innovation with what the future has to present is now available for local consumers to enjoy, and we at Samsung are extremely excited in presenting such technology, constantly developing means to make sure all tech-savvy consumers are able to get their hands and enjoy Samsung's innovative devices." said Mr. Feri Zekisson, Head of IT & Mobile Department at Samsung Electronics in Saudi Arabia
About Samsung Electronics Co., Ltd.
Samsung Electronics Co., Ltd. inspires the world and shapes the future with transformative ideas and technologies that redefine the worlds of TVs, smartphones, wearable devices, tablets, cameras, digital appliances, printers, medical equipment, network systems, and semiconductor and LED solutions. We are also leading in the Internet of Things space with the open platform SmartThings, our broad range of smart devices, and through proactive cross-industry collaboration. We employ 319,000 people across 84 countries with annual sales of US $196 billion. To discover more, and for the latest news, feature articles and press material, please visit the Samsung Newsroom at news.samsung.com.
List
No Prev Page
No Next Page