Save SR 600 when replacing your Screen
Valid from Mar 17. 2019 to Jun 30. 2019 Expired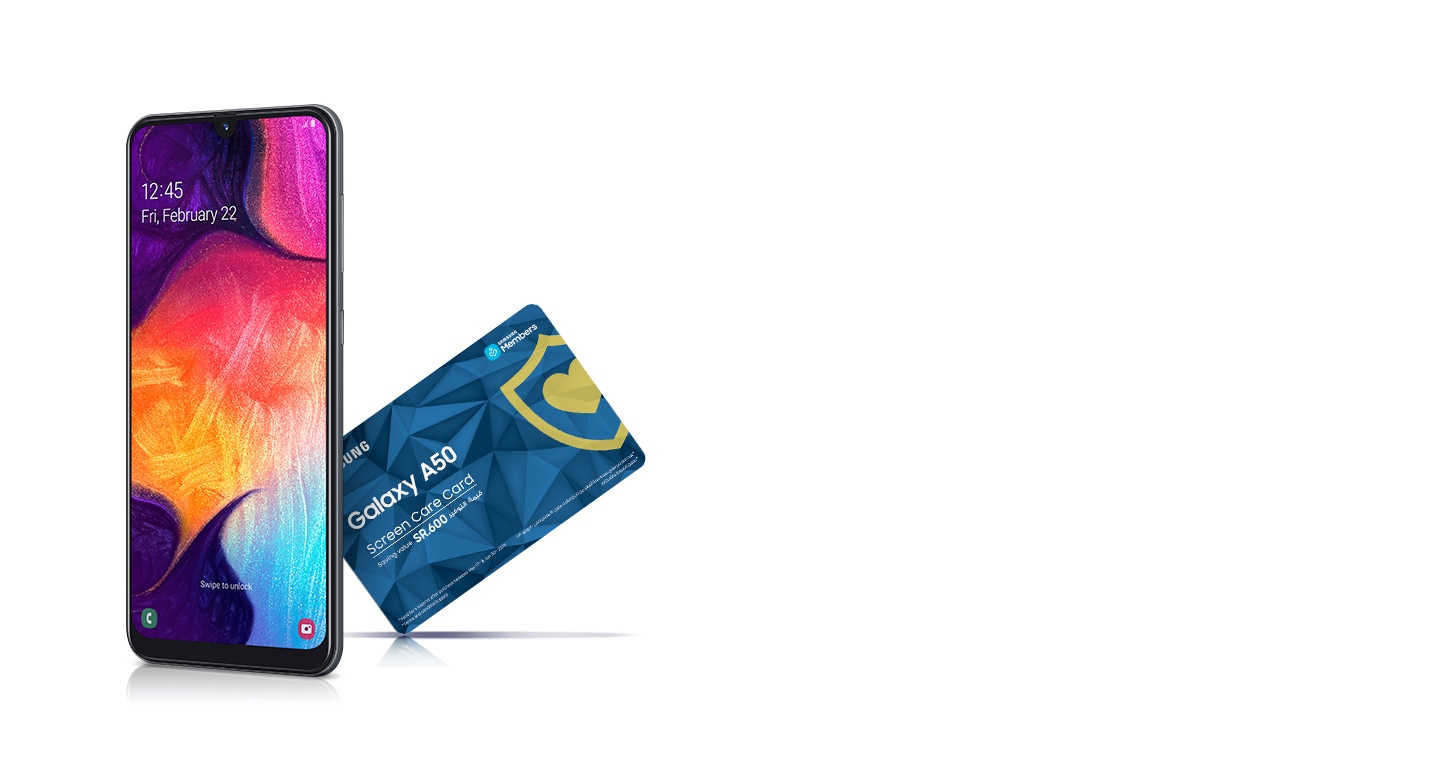 The customer will be qualified for A50 care program and shall receive a free A50 free screen Care card when purchasing the Samsung Galaxy A50 from one of Samsung's authorized brand shops and sales centers in the Kingdom of Saudi Arabia.

Buy Now


Offer Period:
This Offer is running during the period from 17 March 2019 up to 30 June 2019.


How to use the card:
The customer must register the Device in order to avail the Program by calling the toll free number of Samsung Customer Service Center 8002474357 and activate his/her A50 Care account within 30 days from the date of purchase of the Device, knowing that the call center agent employee will ask him/her to provide personal data and insert the serial number / IMEI number of the Device and place and date of purchase. By participating in A50 Care program and activating his/her account, the customer hereby irrevocably agrees to provide his/her required personal data to Samsung for the purpose of the A50 Care Program.

Call To Activate


Customer need to directly approach the Store to find out the available offers with them.