Galaxy S9 | S9+ Care Program
Get your screen protected for 6 Months from the date of purchase
Valid from Mar 01. 2018 to Aug 31. 2018 Expired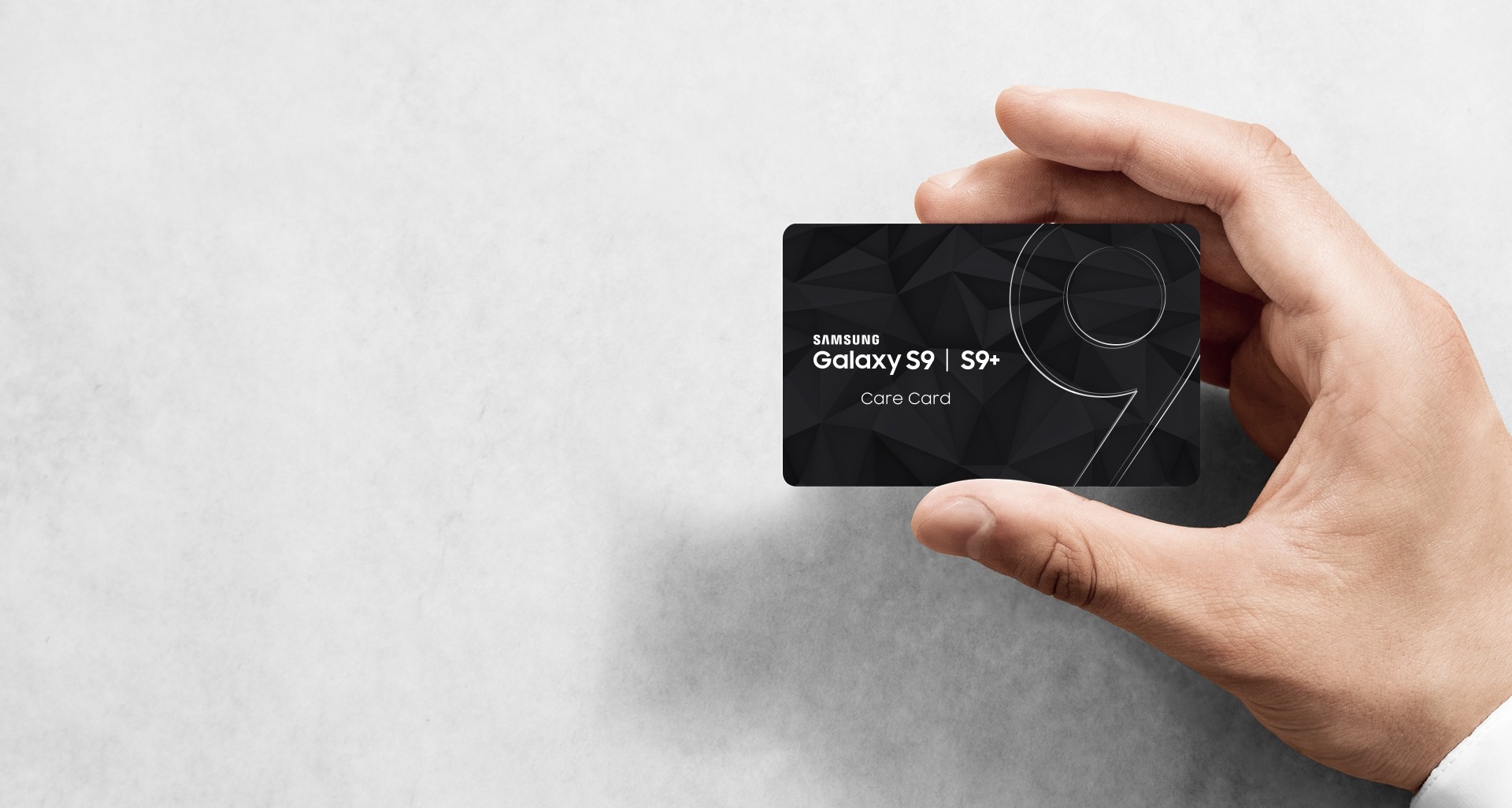 What is Galaxy S9 | S9+ Care offer and how can I benefit from it?
Galaxy S9 | S9+ Care is an offer that includes repairing any screen damage only once during the first 6 months from the date of purchase of the product. To benefit from this offer you have to pay the amount of SR 200 only when you want to change the damaged screen while presenting the original purchase bill and the program card.


Am I eligible for Galaxy S9 | S9+ Care?
You can qualify to use this program when you purchase a Galaxy S9 | S9+ from one of Samsung's authorized retailer's in Saudi Arabia from 1st March 2018 up to August 31st 2018.


How do I register in Galaxy S9 | S9+ Care Program?
• Call Samsung Customer Service Center's free number and activate your program within 30 days of product purchase.
• The call center agent/employee will be requested to provide personal data, insert the IMEI number/ Serial number and place and date of purchase in addition to the serial number of the Galaxy S9 | S9+ Care Card.
• By subscribing to the Privilege Program and activating your Account, you are irrevocably requested to provide Samsung with personal information, for Software Purposes.


What are the features of Galaxy S9 | S9+ Care?
• Dedicating a staff to serve you when you contact Samsung Customer Service Center.
• Online support service when you contact the Samsung Customer Service Center.