Buy it Now at eXtra and get a Samsung Gear S3 Frontier for free
The first AC that gives you the perfect cooling without annoying direct wind
Valid from May 17. 2018 to Jun 17. 2018 Expired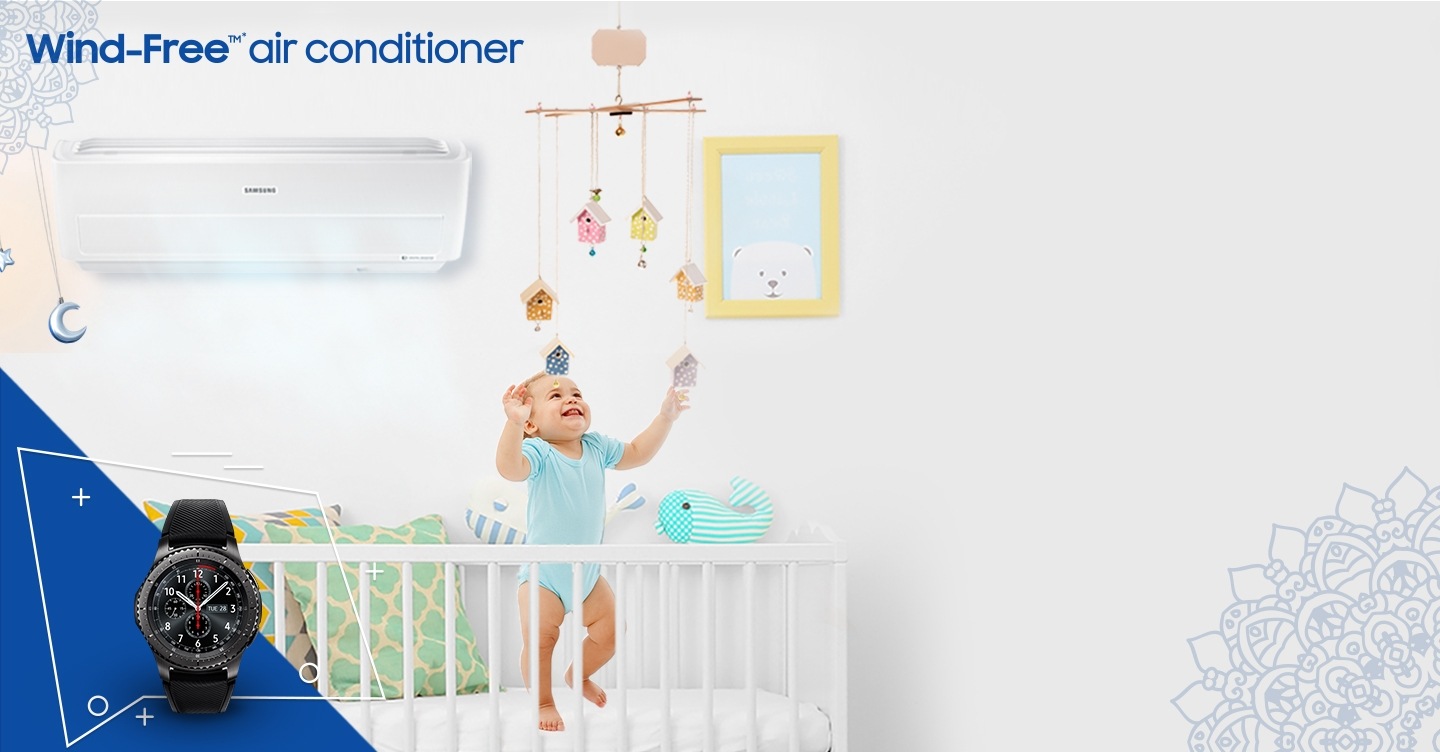 Wind-Free™ Technology
Fast Cooling
Energy Saving
Smart Control
Offer valid at Extra Stores from May 17th until June 17th
Available with these online retailers:
Fast Cooling
Wind-Free fast cooling, stay comfortably cool

Keep Comfort without feeling cold via the Wind-Free Cooling which is Samsung's Advanced Technology. The Wind-Free Air conditioner pushes air out through 21,000 micro holes in the front panel, producing a spread and gentle flow of air, actually defined as "still air" and the key here is all of those holes that create a still, cooled air flow that infiltrates the room gently and softly Wind-Free Air conditioner is also notable for maintaining gentle air flow through the unit to regulate temperatures without adjusting temperature or turning it off.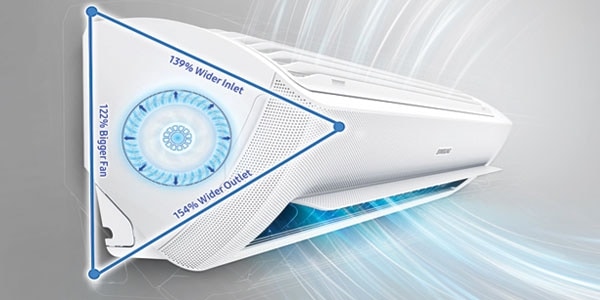 Energy Saving
Samsung Digital Inverter 8-Pole Technology saves energy while the air conditioner is on, by maintaining the ideal temperature without constant turning off and on of the compressor.

72% energy saving: The Wind-Free Cooling mode consumes 72% less energy than Fast Cooling mode.

With Wind-Free Cooling, the compressor operates at its minimum Hz to maintain the desired temperature, and the fan motor of indoor also ratates at the minimum RPM.

You must apply below disclaimer when using 72% energy saving claim.
*Tested on AR07M5170HA, based on the accumulated power consumption of Fast Cooling mode vs. Wind-Free mode.
Smart Control
The Samsung air conditioner offers Wi-Fi control using a Smart Home App on your smartphone, which lets you remotely turn it on and off, control the functions and schedule its operation at anytime and anywhere.

The Smart Home App also lets you centrally control all of your Samsung Smart Appliances with a range of useful tools. With Master key, you can schedule your air conditioner to start in the morning or when you get home.