Size of living space is no longer a factor when choosing a TV. Advances in picture quality now allow us to enjoy big screens,
even in small spaces, without worrying about eye strain or viewing distance.
Discover the bigger picture with Samsung's wide range of Super Big TVs.
Bigger screen. Bigger experience.
Expand your view and your viewing experience with a Super Big TV.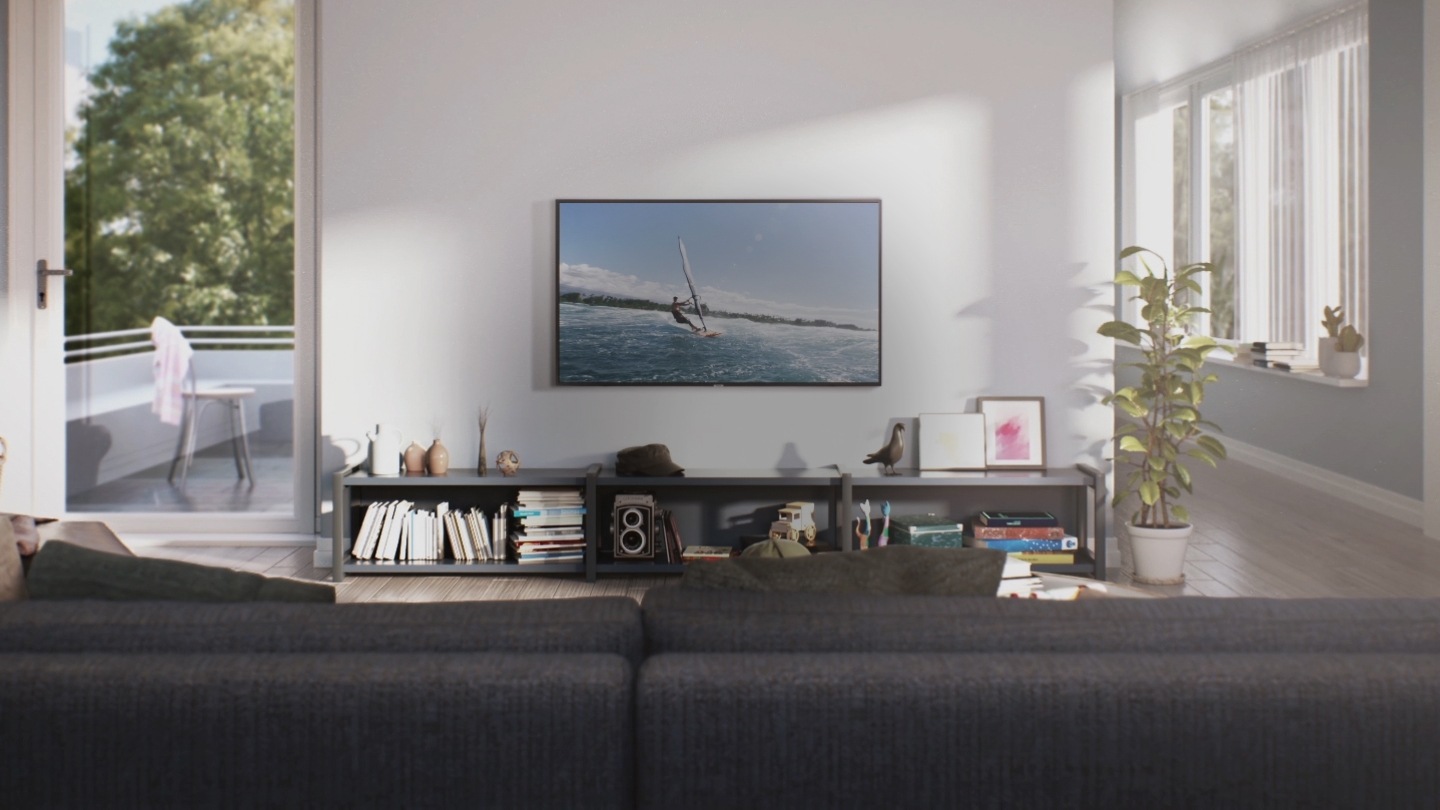 A size simulator video showing how big Super Big TV is compared to other TVs. As frame size gets bigger, you can experience immense viewing and spot every last detail on Samsung Super Big TV.

Why Super Big TV?
Intensify your on-screen entertainment with a Super Big TV.
Realistic front row action
Catch every play in life-like detail.
Clear and vibrant picture detail on a large, immersive screen that fills your field of vision.
Bring home all the live action excitement of a stadium experience with Super Big TV.
Breathtaking visual spectacle
Lose yourself in resounding depth and dimension.
Create a theatre-like viewing experience in your home.
Enjoy your favorite movies on the Super Big TV screen in vivid, larger-than-life picture quality.
Immersion that draws you into the screen
Dive deep into the center of the action.
Play on the big screen and take gaming to a whole new level.
Enhanced detail and depth on the Super Big TV pull you in and put you right in the driver's seat.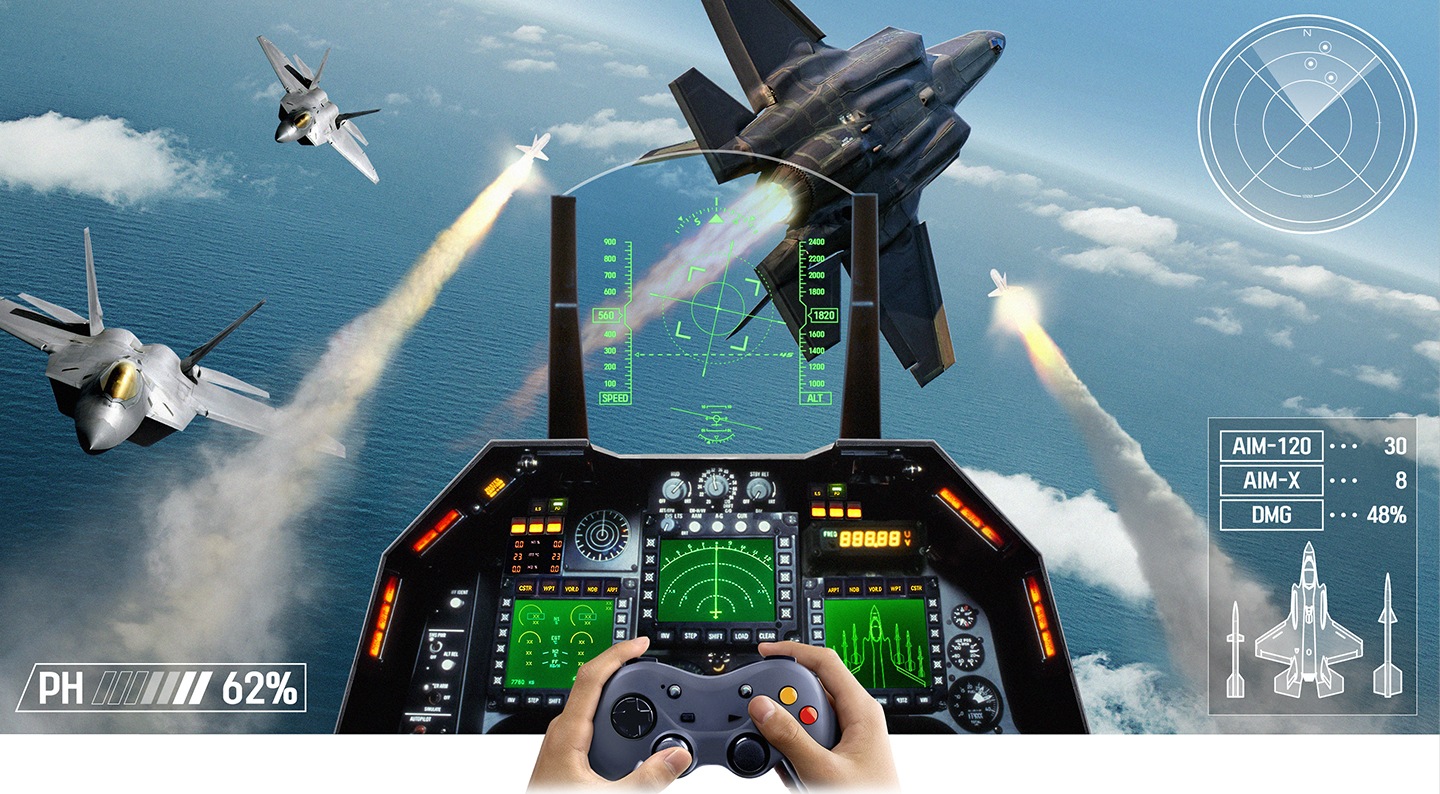 Look for more than
a big screen.
Not all TVs are created equally, and with Samsung, you know you're getting more than just a bigger screen.
Discover the unique innovations that make a Super Big TV, a Samsung Super Big TV.
Intelligent Upscaling
Samsung makes it possible to enjoy viewing on a Super Big screen without eye fatigue or discomfort. Thanks to Samsung's unique 5-step intelligent upscaling technology, any distance is a safe viewing distance with a Super Big TV. The Samsung intelligent engine analyzes each scene to produce optimal color, contrast, and 4K detail.
*Available in UHD and QLED models only.
Game Mode
Samsung provides the optimal environment for uninterrupted, immersive gaming on a Super Big TV. Maximize your gaming experience with advanced features like lower input lag, variable refresh rate (VRR) and Game Motion Plus, for a fluid and fast-paced field of view. You can also switch over automatically from TV to game mode with Auto Game Mode.
*Available only in models from Premium UHD NU8000 series or higher.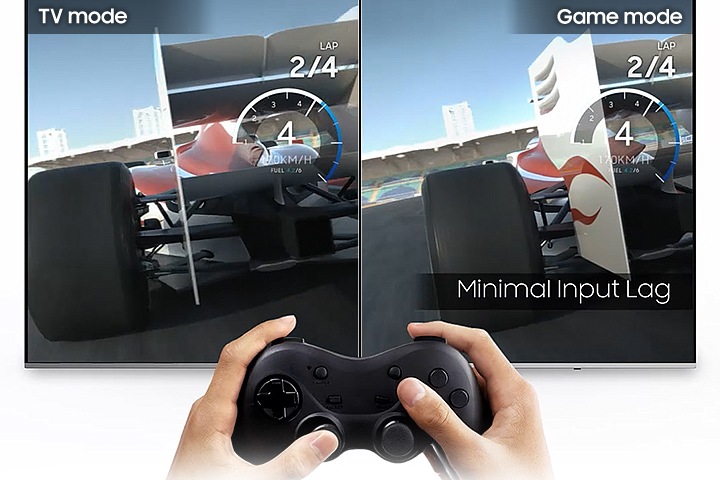 Ambient Mode
With Samsung, a Super Big TV screen no longer equals super big blank space. Transform your Samsung Super Big TV into a part of the surrounding interior. Display background décor, useful information or your personal photos, without fear of high electricity costs or burn-in. You can even set it to play background music to enhance the mood of your space.
*Available in QLED models only.
* Service specifications vary by region and model.
* All devices must be on the same network and Internet connection is required.
* Agreement of the Services TV Terms and Conditions and Privacy Policy is required upon your first use.
* The Ambient Mode background setting feature may vary depending on the environment where the TV is installed including, but not limited to, wall designs, patterns, and/or colors.
* Images are simulated and for illustration purposes only. The appearance and design specifications which is not affecting to product performance are subject to change without notice.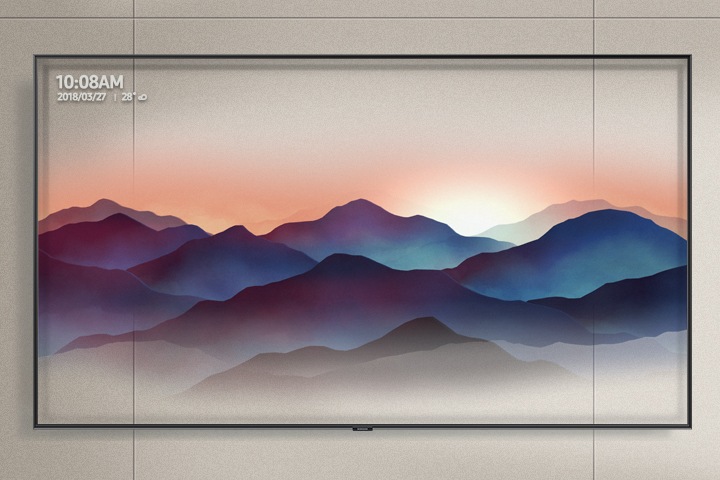 Bigger is better anywhere
Expand your view and your viewing experience with a Super Big TV.
See how Super Big TVs enhance any surrounding.
* Product design and specifications may vary by region.
* The content within the screen are simulated images and are for demonstration purposes only.
* GUI(Graphic User Interface), design, features and specifications subject to change without notice.