[Galaxy J5/J7 2017] How do I register fingerprints?
Last Update Date :
Apr 11. 2018
STEP 1. Tap Lock screen and security.
On the Settings screen, tap Lock screen and security.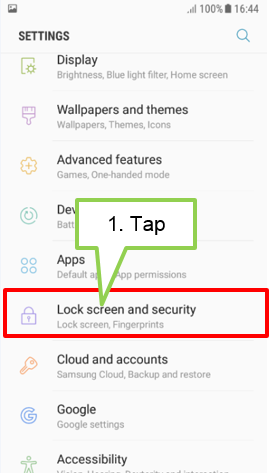 STEP 2. Tap Fingerprint Scanner.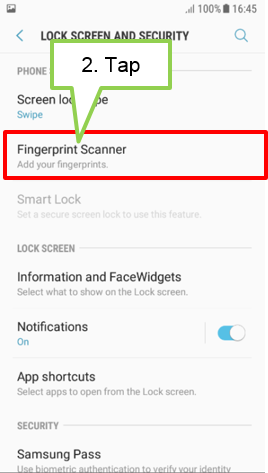 STEP 3. Tap CONTINUE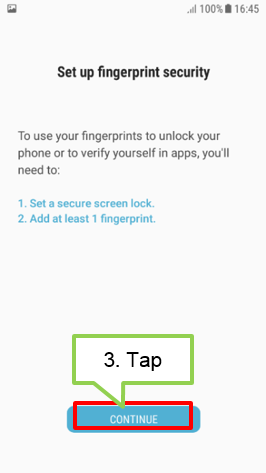 STEP 4. Register Alternative code
To use your Fingerprint  to unlock your device, you must set a pattern or PIN or password.
Unlock the screen using the preset screen lock method. If you have not set a screen lock method, create one.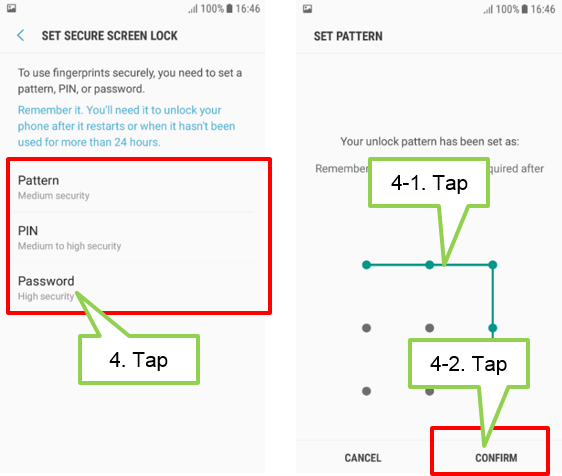 STEP 5. Register fingerprint
Place your finger on the Home key.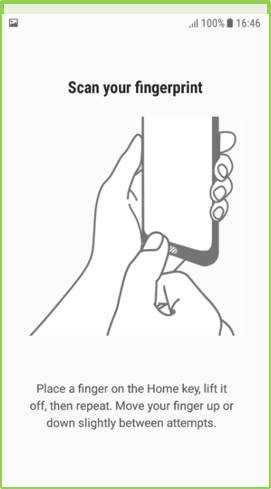 STEP 6. Tap Done
After the device detects your finger, lift it up and place it on the Home key again.
Repeat this action until the fingerprint is registered. For the best results, move your finger upwards or downwards slightly between attempts. When you are finished registering your fingerprints, tap DONE.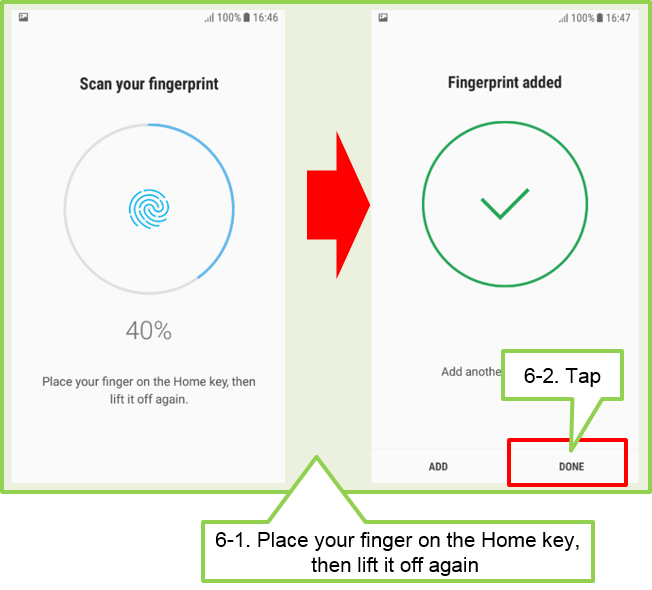 STEP 7. Tap TURN ON
When a fingerprint lock pop-up window appears, tap TURN ON to use your fingerprint to unlock the screen.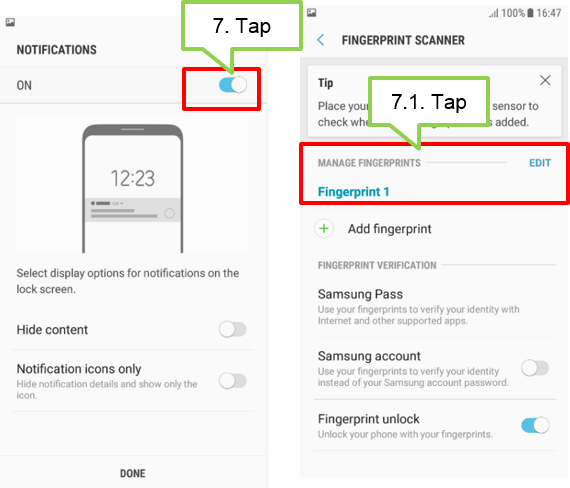 STEP 8. Place the registered finger on the Homekey
Now, you can use fingerprint to lock and unlock the screen. On the locked screen, place your finger on the Home key and scan your fingerprint.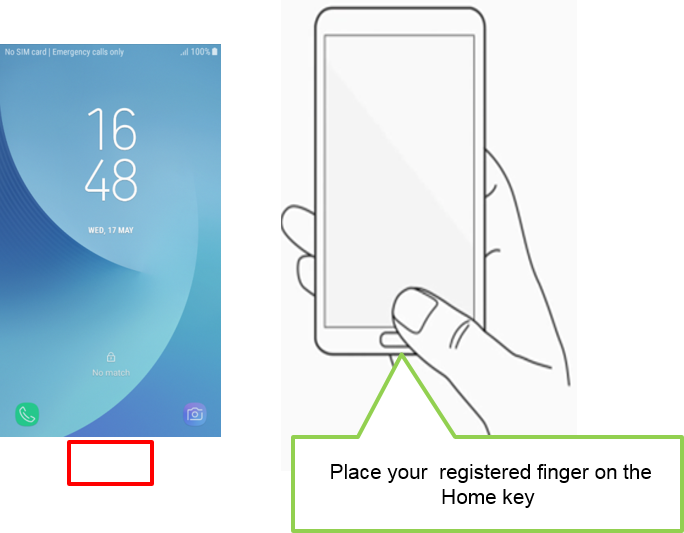 STEP 9. Use the alternative screen
Alternatively, you can unlock the screen using the preset screen lock method.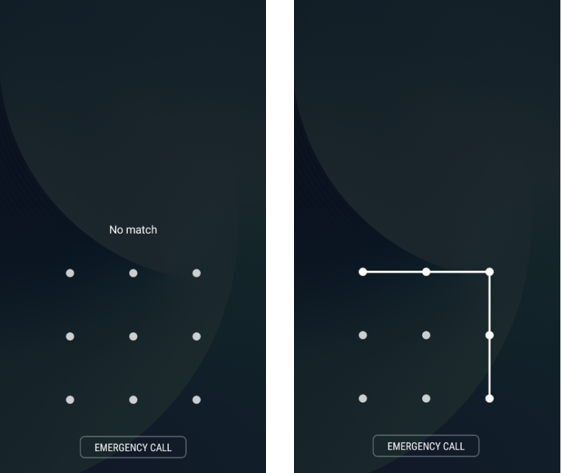 Not finding what you're looking for? We're here to help.
Call
For your Inquiries on Samsung Products
(Inside Saudi Arabia)
8002474357
24 hours all days a week

(Outside Saudi Arabia)
+966112974690
24 hours all days a week

* May Call Charges will be applied
* For any printer related enquiries please visit the HP website .
Face-to-face support
Samsung Support Center

The latest Coronavirus (COVID-19) updates (Service Centers)
With the global spread of COVID-19 impacting most communities, Samsung is adapting its practices to protect the health and wellbeing of our people and customers.

As such, our customer service centers are operating with extremely limited resources and we are unable to serve you as usual.

We apologize for any inconvenience this may cause.
Contact Us