Galaxy Note8: How do I take the images with the Dual capture feature?
Last Update Date :
May 10. 2018
Step 1. From the Apps list, tap Camera.
Dual capture feature allows you to take a Live focus photo zoomed in on the subject and a photo
with a wide angle background, all in one shot.
Note:
This feature is available only in Live focus mode and user cannot check the preview of main
camera while using Dual capture feature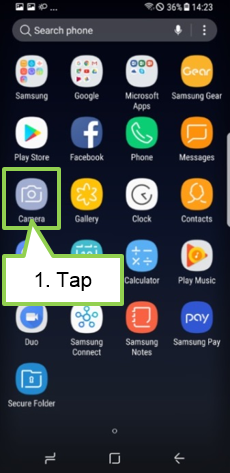 Step 2. On the preview screen, tap live focus icon to use the Live focus feature.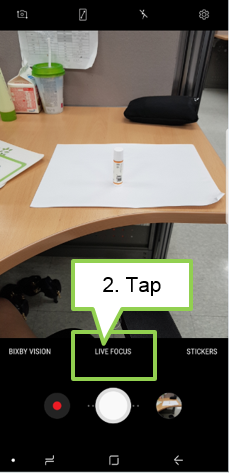 Step 3. Make sure the dual capture feature is activated. Both a Live focus and normal picture will be saved.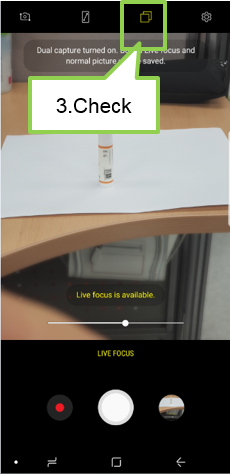 Step 4. Tap Camera icon to take a photo.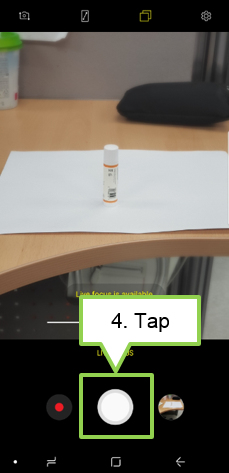 Step 5. Select a photo taken with the dual capture feature.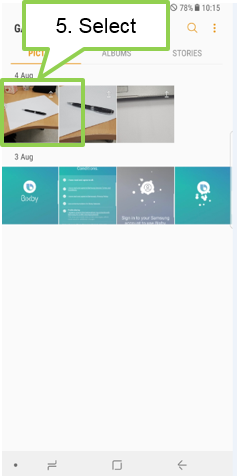 Step 6. Tap the NORMAL PICTURES at bottom of the screen to view the photo with a wide angle background.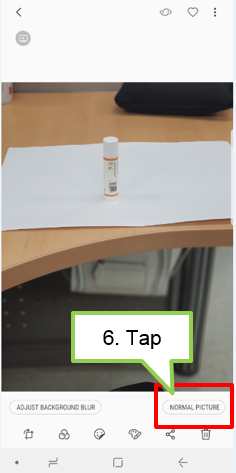 Step 7. Tap the LIVE FOCUS PICTURES.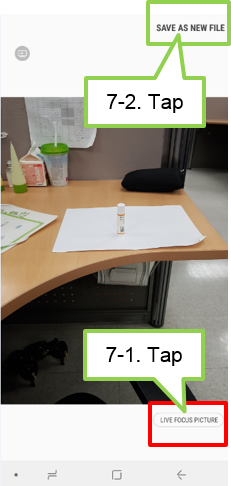 Not finding what you're looking for? We're here to help.
Call
For your Inquiries on Samsung Products
(Inside Saudi Arabia)
8002474357
24 hours all days a week

(Outside Saudi Arabia)
+966112974690
24 hours all days a week

* May Call Charges will be applied
* For any printer related enquiries please visit the HP website .
Face-to-face support
Samsung Support Center

The latest Coronavirus (COVID-19) updates (Service Centers)
With the global spread of COVID-19 impacting most communities, Samsung is adapting its practices to protect the health and wellbeing of our people and customers.

As such, our customer service centers are operating with extremely limited resources and we are unable to serve you as usual.

We apologize for any inconvenience this may cause.
Contact Us