[DVD Player] What is a 4k Ultra HD Blu-ray Disc?
Last Update Date :
Apr 09. 2018
The Ultra HD Blu-ray player is a great device for playing Blu-ray discs and streaming
content via your favorite apps like Netflix and Amazon. If you really want to get
everything out of your Ultra HD Blu-ray player, you will need a 4K Ultra HD Blu-ray disc.
Many new and recent movies are available or coming soon to 4K Ultra HD Blu-ray,
just make sure you are buying the right thing. There are some Blu-ray discs available
that say "Mastered in 4K" on the box, but these are NOT 4K Ultra HD Blu-ray Discs.
These are standard Blu-ray discs that have been scaled down from a 4K picture.
They offer a wider range of color, but it is not the same as a 4k Ultra HD Image.
See below for what a 4K Ultra HD Blu-ray disc looks like: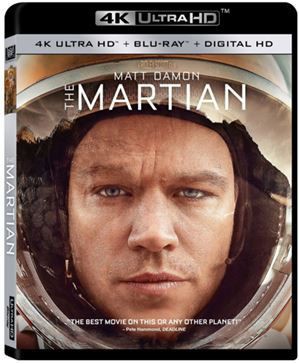 A 4K Ultra HD Blu-ray disc has a much higher capacity than a standard Blu-ray disc
which allows it to store a movie with an Ultra HD resolution. Normal Blu-ray discs look great,
but the maximum resolution is 1920 X 1080. A 4K Ultra HD Blu-ray Disc has a resolution of 3840 X 2160.
That's 4 times the amount of pixels. Many describe an Ultra HD image as feeling like looking through
a window rather than watching TV.
Not finding what you're looking for? We're here to help.
Call
For your Inquiries on Samsung Products
(Inside Saudi Arabia)
8002474357
24 hours all days a week

(Outside Saudi Arabia)
+966112974690
24 hours all days a week

* May Call Charges will be applied
* For any printer related enquiries please visit the HP website .
Face-to-face support
Samsung Support Center

The latest Coronavirus (COVID-19) updates (Service Centers)
With the global spread of COVID-19 impacting most communities, Samsung is adapting its practices to protect the health and wellbeing of our people and customers.

As such, our customer service centers are operating with extremely limited resources and we are unable to serve you as usual.

We apologize for any inconvenience this may cause.
Contact Us