How do I connect my laptop to my Samsung television?
Last Update Date :
Apr 09. 2018
Step 1:
First of all to connect your Laptop to Samsung Television, you will need to purchase the appropriate connection cable this could include:
1. 15 Pin (DSub) to 15 Pin(DSub) VGA Video Graphics Array (for Analogue connection)

2. HDMI (High Definition Multimedia Interface) to DVI (Digital Video Interface)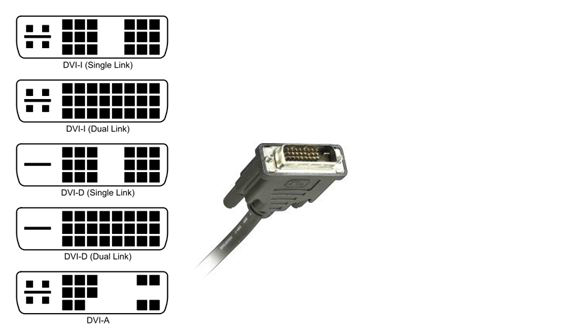 3. HDMI to HDMI

NOTE: This is for picture information if you need audio you will need to purchase an audio cable as well for VGA & DVI connections. HDMI provides you Picture and Audio.
On some models you will also need to set the source name for the Television to correctly display the computer image and you may also need to set the computers graphics output to achieve the optimum setting.
Step 2:
1. Select the suitable cable for your Laptop and television.
2. Connect one end of the cable to your laptop.
3. Now connection the other end of the cable to the suitable input on the TV.
4. To view desktop, Videos, images or any other content please turn on your Laptop.
5. Now 'Power ON' your TV and press the 'SOURCE' button on your remote control.
6. Navigate to PC or HDMI/DVI and press

ENTER.
NOTE: To adjust your screen look up adjusting the screen resolution settings on your laptop and select the appropriate setting. Some laptops offer you the option to press Function & F4 on to switch between displays the setting may be adjusted automatically according to your Display.
Not finding what you're looking for? We're here to help.
Call
For your Inquiries on Samsung Products
(Inside Saudi Arabia)
8002474357
24 hours all days a week

(Outside Saudi Arabia)
+966112974690
24 hours all days a week

* May Call Charges will be applied
* For any printer related enquiries please visit the HP website .
Face-to-face support
Samsung Support Center

The latest Coronavirus (COVID-19) updates (Service Centers)
With the global spread of COVID-19 impacting most communities, Samsung is adapting its practices to protect the health and wellbeing of our people and customers.

As such, our customer service centers are operating with extremely limited resources and we are unable to serve you as usual.

We apologize for any inconvenience this may cause.
Contact Us