What is Intelligent Viewing in Samsung F Series SMART TV?
Last Update Date :
Apr 09. 2018
Intelligent Viewing automatically optimizes the images on your screen so they appear clear and crisp, regardless of the type or source you are watching in your Samsung TV. This technology automatically adjusts the quality of your video playback to deliver a top-class viewing experience at all times.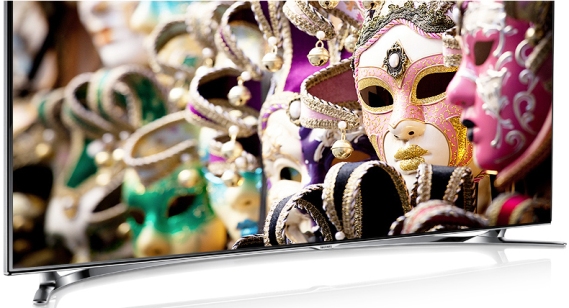 Know more about Intelligent Viewing :
With our proprietary chip design, the Intelligent Viewing feature determines the most suitable playback mode and settings, depending on what you're watching.

Intelligent Viewing will make optimizations depending on the video source (e.g. digital, analog) or the genre of the TV program or movie.

There is no need to manually adjust your settings, the Samsung Smart TV will automatically optimize your playback quality and audio settings.
Not finding what you're looking for? We're here to help.
Call
For your Inquiries on Samsung Products
(Inside Saudi Arabia)
8002474357
24 hours all days a week

(Outside Saudi Arabia)
+966112974690
24 hours all days a week

* May Call Charges will be applied
* For any printer related enquiries please visit the HP website .
Face-to-face support
Samsung Support Center

The latest Coronavirus (COVID-19) updates (Service Centers)
With the global spread of COVID-19 impacting most communities, Samsung is adapting its practices to protect the health and wellbeing of our people and customers.

As such, our customer service centers are operating with extremely limited resources and we are unable to serve you as usual.

We apologize for any inconvenience this may cause.
Contact Us