3D Smart Blu-Ray Player H6500
BD-H6500/XS
Sorry! This product is no longer available
7.1ch
Dolby Decoding Channel
360 x 40 x 196mm
Product Dimension(WxHxD)
UHD upscaling enhances the quality of all of your viewing
With Samsung UHD Picture Engine, you can enjoy various kinds of content with near UHD-level picture quality, even if it's not from a UHD source. Samsung's innovative processing enhances broadcast TV shows and movies as well as video on demand and more. That means not only does it process UHD sources at crisp 4K resolution, it even converts lower-resolution content to a level of clarity that's almost like Ultra High Definition.
Access your content with a much wider range of codecs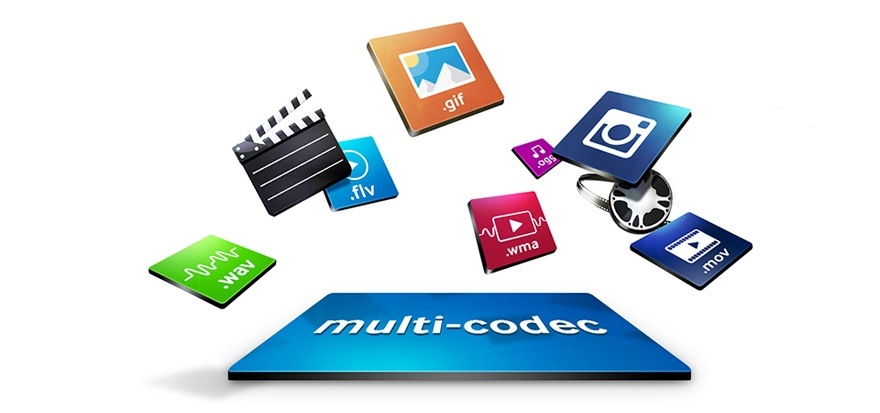 Support for the largest number of codec and file formats means you can access and enjoy a wider range of video, image and audio content than ever before. Many popular video formats such as Flash and QuickTime are supported, as well as VOB files from DVDs. In addition to MP3 audio, you can listen to lossless FLAC files as well as .WMA, .OGG, .WAV and more. Pictures can be viewed in the popular JPEG picture format, as well as PNG files, GIF files and more.
Experience the next level of Full HD 3D entertainment
Bring home a more immersive and spectacular 3D experience. With Full HD 3D, your 3D home entertainment will be more exciting and vivid than you had imagined, with powerful features to maximise your enjoyment. Thanks to 3D Auto Contrast, you'll have a crisper image with sharper and more dramatic contrast. Samsung's superior 3D technology uses sophisticated algorithms to minimise image layers and maximise response speed, for more fluid and clear viewing. Make sure you immerse your senses in a new reality of 3D HD.
Enjoy content from USB memory drive or external HDD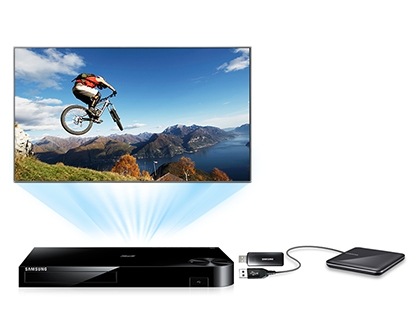 Access all your multimedia with great connectivity. Sync and enjoy movies, photos and music on from your USB memory drive or external hard drive. External HDD Connectivity allows you to connect your external storage directly to your Blu-ray player via USB and quickly access video, audio or images. It's designed to handle a wide range of content, so you can enjoy all your home movies, downloaded music and holiday photographs all in the comfort of your living room. Just connect, sync and enjoy.
7.1ch

Dolby Decoding Channel

1

HDMI Out

1.2 kg

Product Weight

360 x 40 x 196mm

Product Dimension(WxHxD)
User manual & Downloads
Live Chat
How It Stacks Up
Dolby Decoding Channel

7.1ch

HDMI Out

1

Product Weight

1.2 kg

Product Dimension(WxHxD)

360 x 40 x 196mm
Dolby Decoding Channel

2 ch

HDMI Out

1

Product Weight

1.0 kg

Product Dimension(WxHxD)

290 x 39 x 221 mm
* Key feature may different from Key Spec