Software Development Kits (SDKs) are a vital part of the mobility ecosystem as they allow developers and partners to write apps for Samsung devices. Some of these kits leverage on Knox, Samsung's defence-grade mobile security platform built into its newest devices, so end-users can have a peace-of-mind while using these apps for their businesses.
You can also learn more about our Remote Test Lab service, an online solution that enables developers to test app compatibility on Samsung devices without incurring hardware costs.
Find out more about our SDKs, B2B solutions and Remote Test Lab service below.
Knox Solutions
Samsung Knox Solutions
Developers
Knox IT solutions leverage the Knox platform, and provide IT admins with end-to-end solutions, from configuration and deployment, to managing, securing and maintaining devices.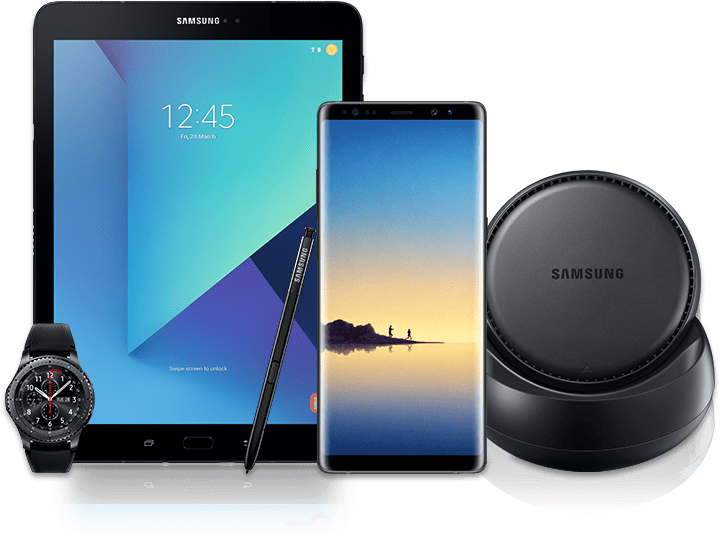 Galaxy Device SDKs
All the tools you need to start creating apps for Samsung Galaxy devices.
Samsung Gear Watch SDKs
Samsung provides everything you need to develop apps for Wearables and Gear.
DeX SDKs
Samsung DeX is a new user experience that extends the functionality of your Android device to a desktop environment, for tasks like word-processing, photo-editing, games and more.
Remote Test Lab
The Remote Test Lab enables you to remotely access a real device over the internet. Using the Remote Test Lab service, you can test your applications on a real device.
Learn More