Corporate Education
Digital fluency is a necessity in today's world—how are you keeping your workforce up to date and retaining talent?
Flexible time and location management
In today's increasingly BYOD (bring your own device) environment and flexible workplaces, employees can access training materials whenever and wherever they need to. While watching streaming materials, they can record to play back later. Video collaboration removes the need for companies to maintain physical training facilities. Security concerns can be addressed with the Samsung Knox mobile solution which keeps devices safe and ensure that sensitive company data are not compromised.
Sharing best practices globally
Whether you are communicating with experts abroad or distributing best practices from HQ to local divisions, make real-time and vivid connections with Samsung SMART signage. SMART signage unites projector, screen and whiteboard functions, allowing you to see and interact with the screen without dimming lights, and consumes less power. An optional touch screen allows you to interact with material directly on the screen. Quick and easy file sharing ensures that everyone is on the same page.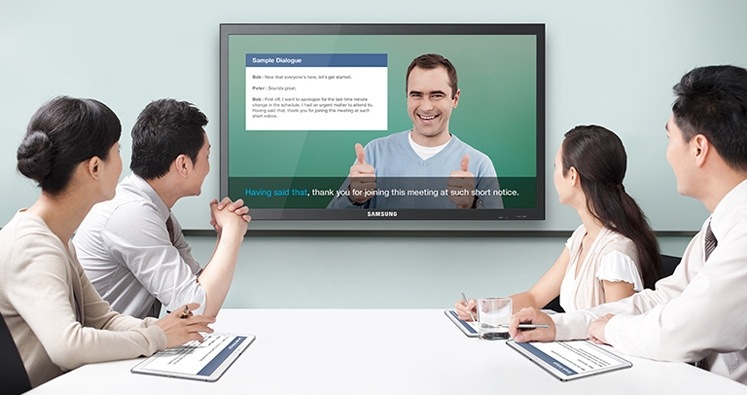 Other Sub Industries
A rapidly changing world requires new approaches in education to empower our students with 21st century skills.
Tertiary Education not only prepare students for the technological demands of the workplace, but also digital citizenship in an increasingly connected world.