Primary and Secondary Education
A rapidly changing world requires new approaches in education to empower our students with 21st century skills.
Collaborative content creation and lesson planning
Using the Samsung School platform, teachers can post lesson plans and teaching materials. Colleagues can view them instantly, give feedback and share materials of their own through this platform, effectively contributing to a pool of resources and best practices. Samsung Cloud Print enables teachers to prepare relevant and timely handout materials on the spot.
Interactive teaching for high engagement
Samsung School is a solution that integrates Samsung tablets with interactive software. With their own tablets, students can see and take handwritten notes of the content shown on the large communal screen. A small group can easily divide and recombine work between each person's device, or six students can write on one device together. The Samsung MagicIWB (Interactive White Board) connects with student devices for a shared learning experience.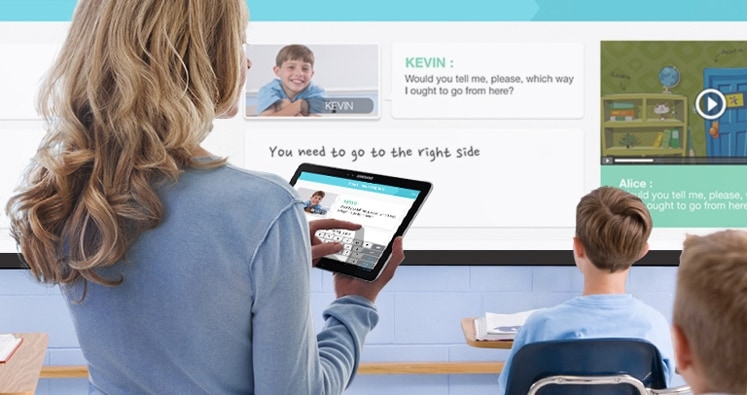 Easy classroom management and personalized learning
Samsung School lets teachers easily track attendance, behavior, assessments and progress, effectively helping them plan for each individual student's success. In addition to quizzes, they can also poll students on the spot to determine students' needs.
Other Sub Industries
Tertiary Education not only prepare students for the technological demands of the workplace, but also digital citizenship in an increasingly connected world.
Digital fluency is a necessity in today's world—how are you keeping your workforce up to date and retaining talent?