Give Your People the Power to Work Anywhere
Today, financial work doesn't stay in one place. Our Mobile Workforce solution equips financial professionals with state-of-the-art mobile technology so they can access the tools they need, serve customers wherever they go and do it all securely.
The benefits of a mobile workforce
Secure access to apps and data
To meet the demands of today's mobile customers, financial professionals need to be able to access the same enterprise software and data wherever they go. With Mobile Workforce, they have everything they need at their fingertips.
High quality on-the-go presentations
Financial advisors often meet with clients outside the office. With a tablet, they can effectively engage customers with high quality data visualizations on an impressive brilliant display.
Instant market updates anywhere
With wearable devices, brokers can stay on top of the market, getting updates wherever they go. By synchronizing notifications, alerts and texts, they're able to promptly respond to new information and make the right calls for clients.
More personal customer service
In banks and offices, mobile devices help reinvent customer interactions. With smartphones and tablets, employees can advise customers anywhere (not just at desks) and use customer data to provide personalized advice.
DID YOU KNOW
69% of IT practitioners claimed that their CIOs believe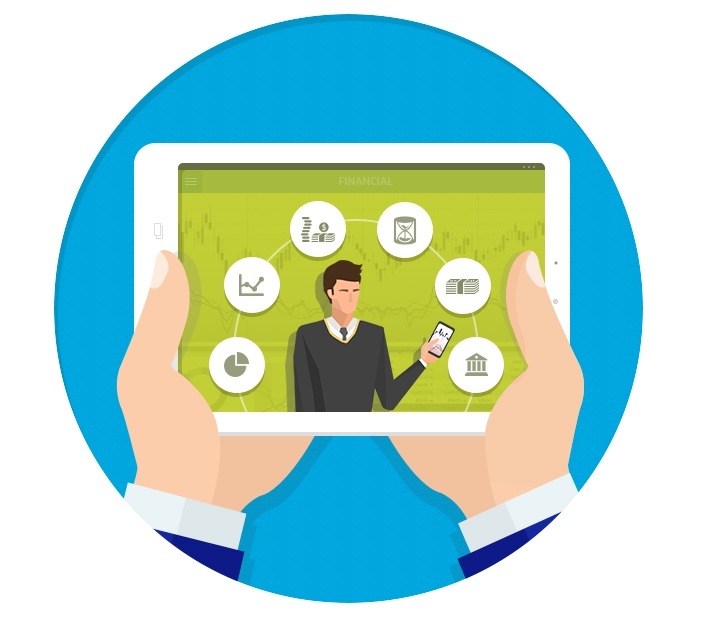 Maximize mobility.
Minimize risk.
As businesses becomes more mobile, financial professionals need the strongest security solutions available. From Samsung Knox, our defence-grade mobile security platform to biometric fingerprint authentication to separate secured containers for business and personal data, Samsung gives mobile professionals just the security they need.
The tools of mobile workforce
Wearable tech that provides access to market changes with notifications, texts, calls and emails.
Stylish and powerful mobile devices with brilliant displays, ultra-fast processing, a rich ecosystem of apps and built-in security.
A defence-grade mobile security platform built into Galaxy devices that protects sensitive data at every level.