Make office meetings count
Turn meetings into a creative and productive experience where everyone can share their best ideas on the Flip's intuitive 55" Tizen UHD touch screen. Wheel the portable display into meeting spaces of almost any size. Equipped with a pivot function, you have the flexibility of presenting in portrait or landscape mode. Enjoy the tactile writing experience as you bring ideas to life.
Flip Touch Display
Keep the
converstation flowing
Let multiple participants present ideas and make notes on screen to communicate key points in a clear, concise format.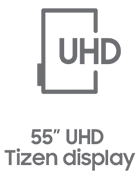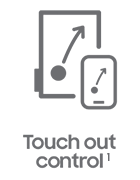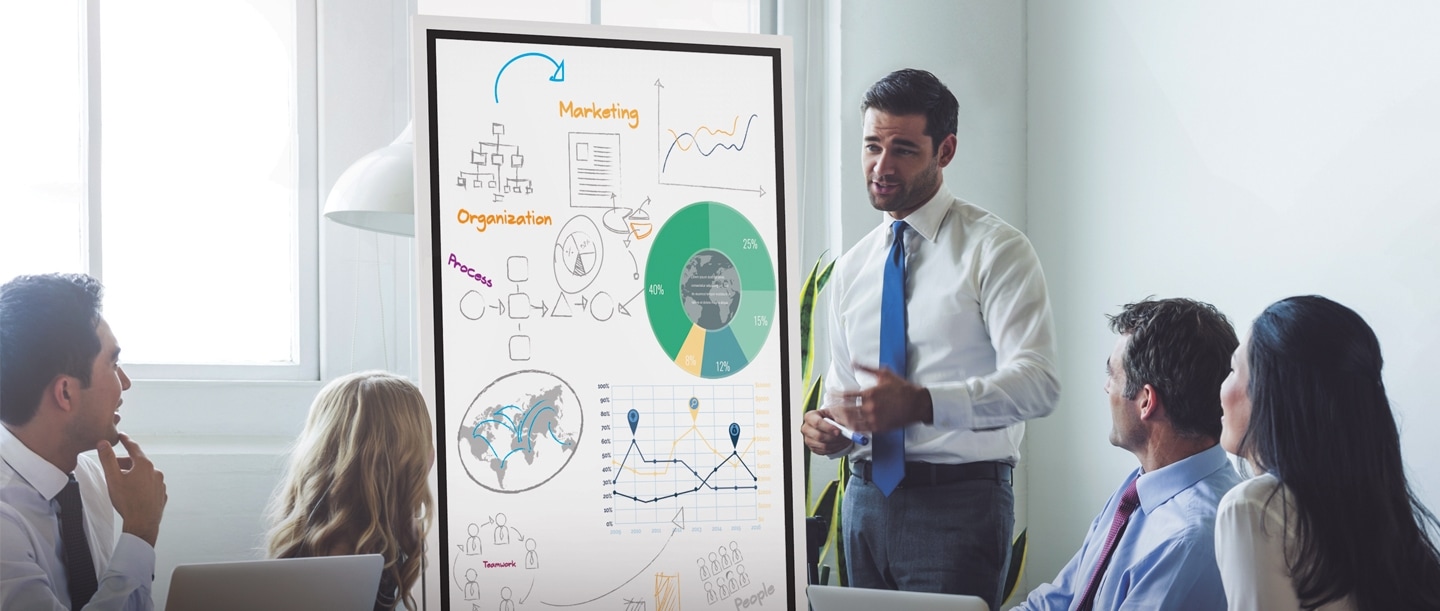 Flip Design
Innovative design meets style and comfort
Made for comfortable user experience, the portable display's sleek, ergonomic design is ideal for presentations and discussions long and short, of varying group sizes.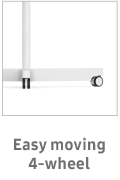 Display activates when user removes pen from holder.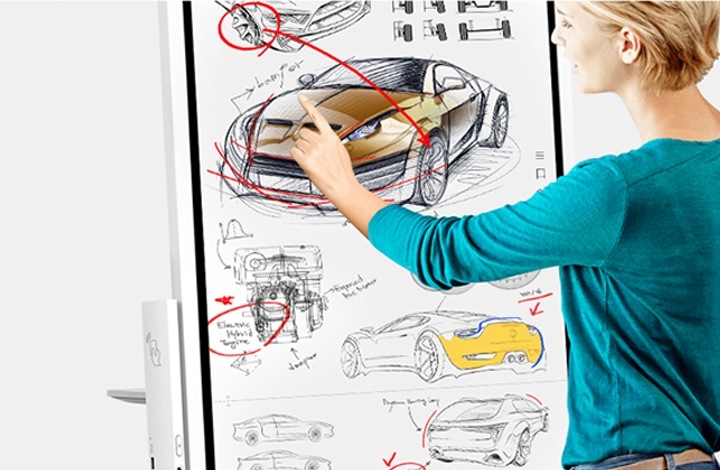 Automatically boots up when user approaches.
Flip Presentation
Flexibility for flawless presentations
Pivot the versatile display to present in portrait or landscape mode – the built-in accelerometer enables content to rotate intuitively. Navigate with ease using seamless scroll, and project the content from Flip onto a larger screen2 to showcase your ideas to a wider audience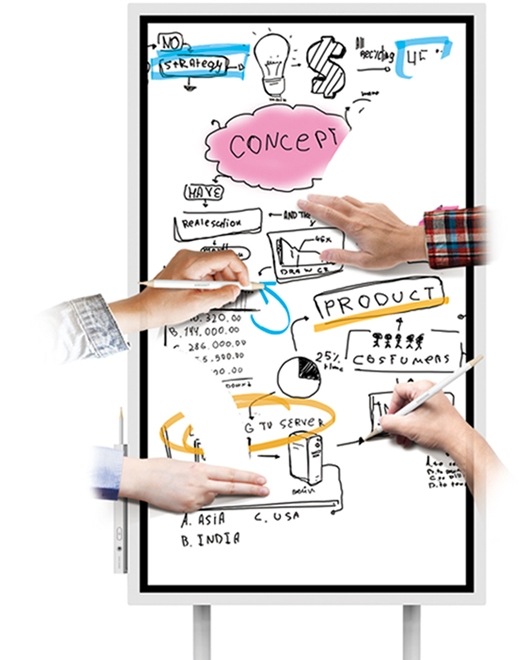 Flip Annotation
Express ideas your way
Draw, write and inspire in different depths and colours with multiple writing tools giving you a smooth and fast writing experience that mimics the tactile feel of pen on paper. Use palm or hand-based gestures to delete mistakes with flexible erasing.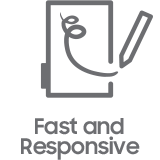 1Touch Out Control is available through a touch USB cable connection or UIBC-connected Android mobile devices (2016 or later) and Windows 10 PCs.
2Subject to device compatibility with external WiFi dongle.