Case Study
World's First 360 Bladeless Cassette Innovation Design
Functionality meets design
Sep 05. 2017
The perfection of the circle brings unimaginable experience that harmonizes your style. Samsung system air conditioner '360 Cassette'
With a circular design aesthetic that perfectly fits the interior and its surroundings, the '360 Cassette', winner of the iF Award (international Forum Design Award) 2016, is visually stunning. The bladeless '360 Cassette' directs air uniformly in all directions using principles of wind currents, ensuring a fresh, natural, and pleasant breeze that completely eliminates cold drafts.
Customers have called the '360 Cassette' not only their 'the first choice' but also their 'the best choice'.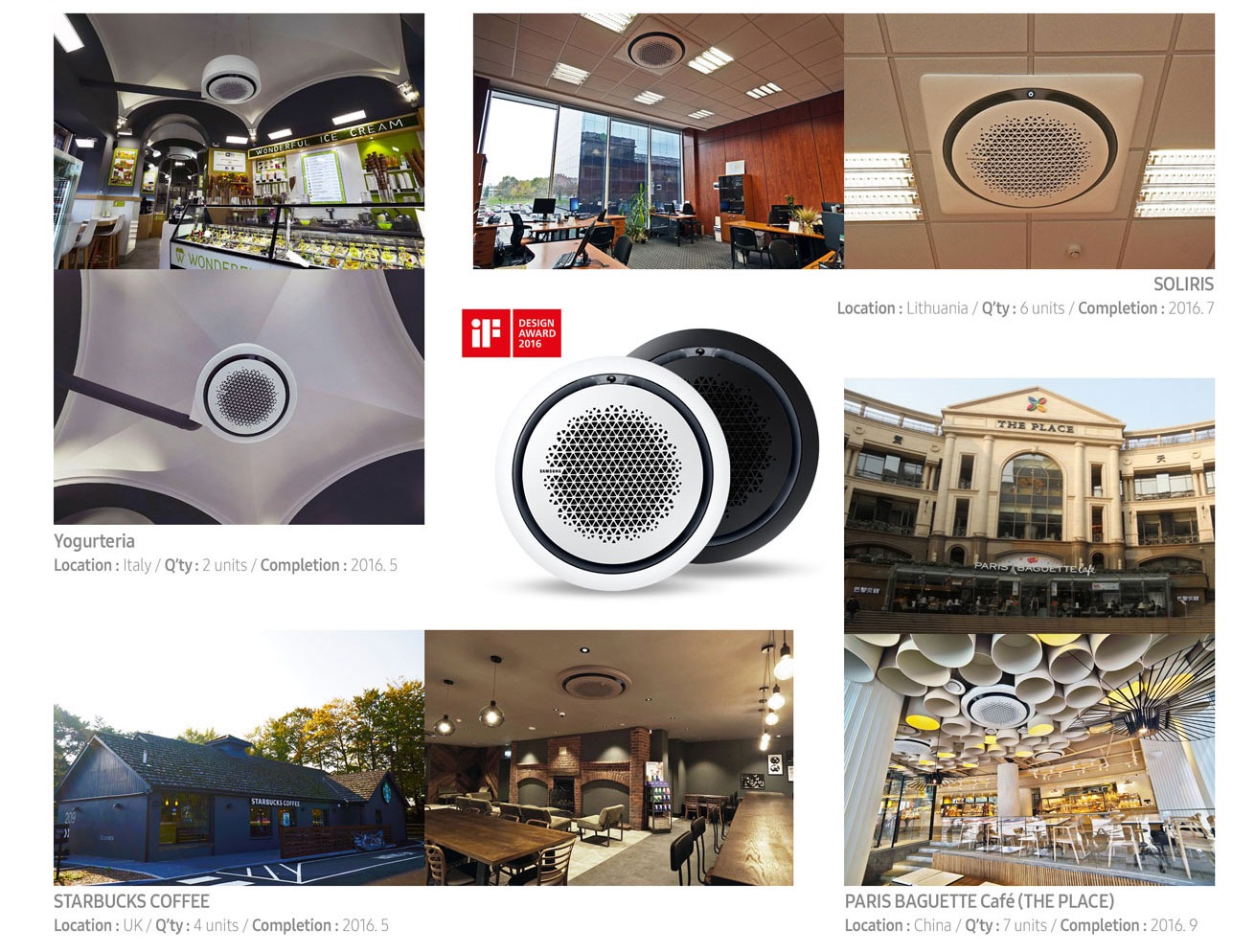 Panel design application
The soft circular design of the 360 cassette is space-friendly and matches well with various environments. It can be applied to coffee shops, restaurants, shopping malls, and offices, making it possible to produce a more sophisticated and beautiful interior. Taking advantage of the design strengths of the 360 Cassette, we installed design panels that not only harmonized with the surrounding interiors, but also the more individualized interior, by printing the images of the textures and logos on the indoor unit panel upon customer's request. This is expected to be an ideal solution for franchise stores.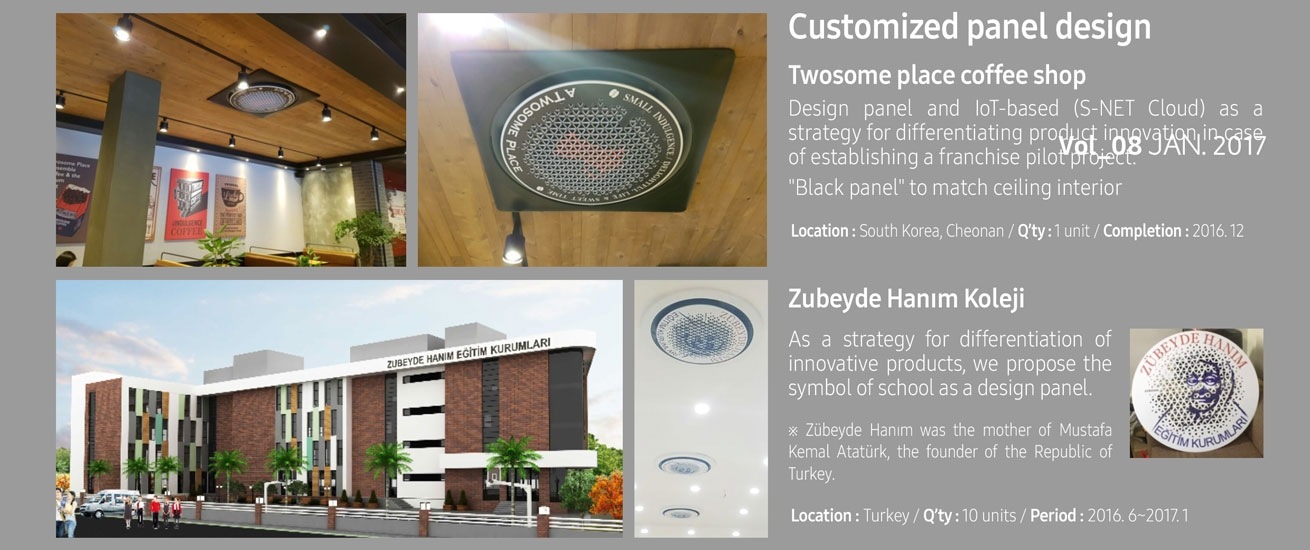 OFFICE
In order to maximize the productivity of employees, the Samsung 360 cassette brings a pleasant work environment. After the installation, comfortable air was delivered regardless of the position of the indoor unit. Thanks to this, employees' grievances about big differences in temperature were resolved. Even employees who worked in one place for long durations expressed satisfaction with the performance and pleasing design of the Samsung 360 Cassette.