Security
VPN
Virtual Private Networks (VPN) provide professionals with secure and reliable connection through public network channels.
VPN
VPN technology connects enterprises to the world, transmitting corporate information and data far beyond the company's firewalls, and providing a secure and reliable connection within a private network from the public network infrastructure. Security functions include user authentication, validation and policy control.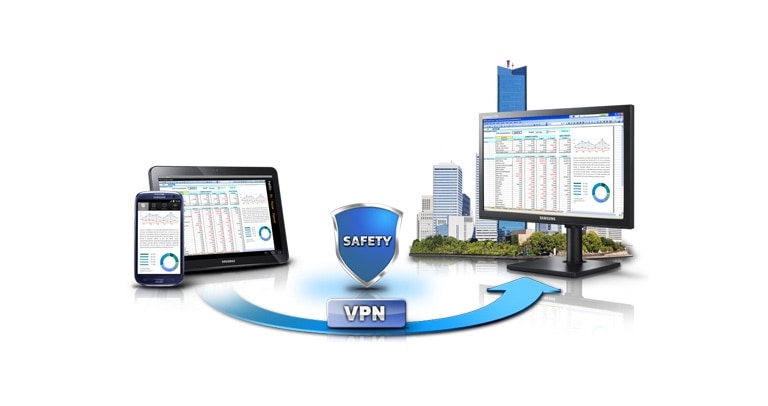 Juniper Junos Pulse VPN
Junos Pulse VPN offers effective and secure mobile remote access control for a broad range of your company's Android, WiFi or 3G-enabled devices. For optimum security this solution offers strong authentication, identity and access management platforms, and for ultimate usability it covers a range application access requirements, such as Web VPN, secure email and Full Layer 3 tunnelling. Its user application portal is tightly integrated with user identity and device type and offers centralised links to email and web applications, providing a device security solution for busy professionals on the move.
F5 Networks BIG-IP Edge
BIG-IP Edge Gateway is an industry-leading accelerated remote access solution that brings together SSL VPN, security, application acceleration, and availability services. BIG-IP Edge Gateway can help you to deliver peak performance levels to users accessing applications, regardless of their location or device, through its smart connection roaming, uninterrupted application sessions and domain detection feature. Its dynamic data compression, client-side cache and client-side QoS all help to reduce costs while converging access and acceleration services.
Cisco AnyConnect
As mobile workers roam to different locations, the Cisco AnyConnect client can automatically select the optimal network access point and adapt its tunnelling protocol to the most efficient method. It is a flexible and innovative choice, which supports SSL VPN and VPN Client downloads and gives you the choice of how, when and where you access the information. AnyConnect does not compromise on security as it features preshared RSA encryption and Digital Certs.