Big ideas.
Real-world solutions.
We'll work with your business to build a wearable solution that's both innovative and scalable.
Wearable technology for business
Keeping the country safe with wearable technology
With the use of computer-aided dispatch (CAD), public safety officers can now protect the public and respond to dangerous and unpredictable situations more effectively. A smartwatch helps officers to stay connected and informed with features like discreet notifications, duress alerts and real-time geolocation.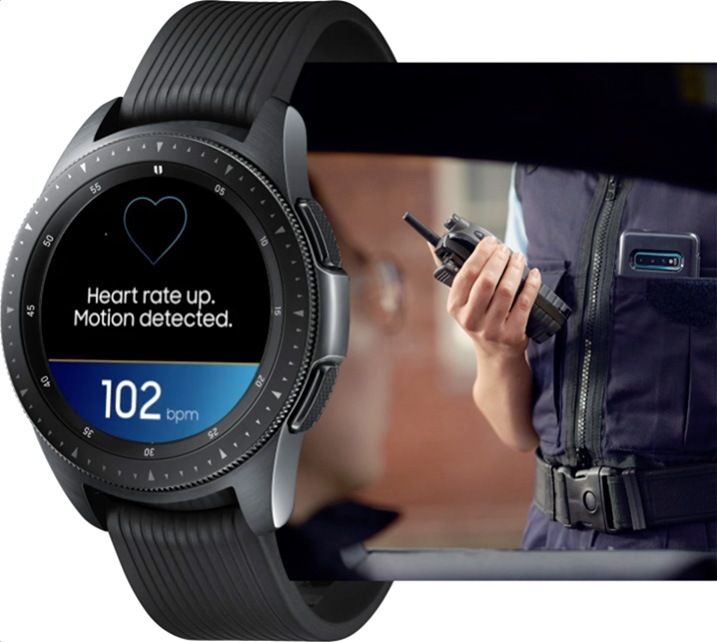 Keep your workers productive and safe
With a ruggedised smartwatch that is customisable and LTE-enabled, fleet workers can be more productive with hands-free access to real-time updates and assignments.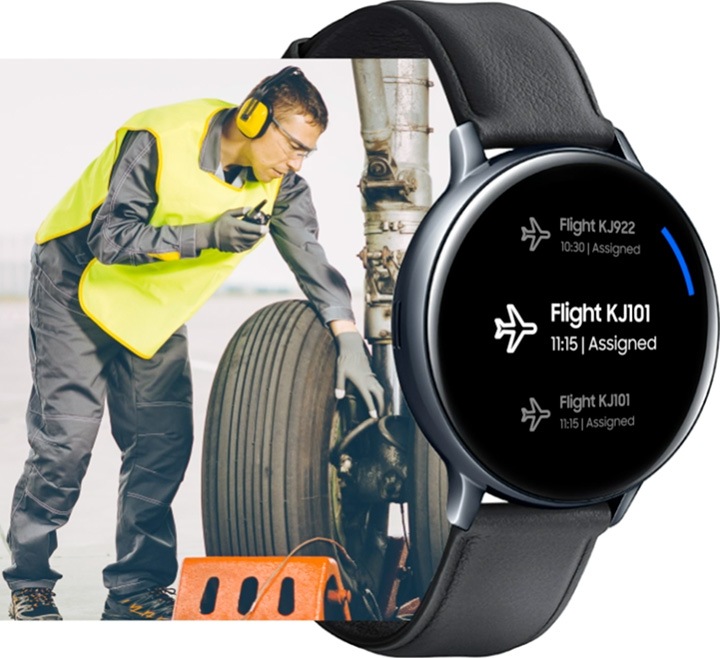 Monitoring work environments with wearable technology
It is important for businesses to establish a healthy and safe working environment for lone workers as they tend to carry out activities in isolation from other workers and the nature of their jobs tend to be more risky. With wearables, all these concerns can be tackled easily as employers can now monitor the location and health status of lone workers and be notified of any call for distress.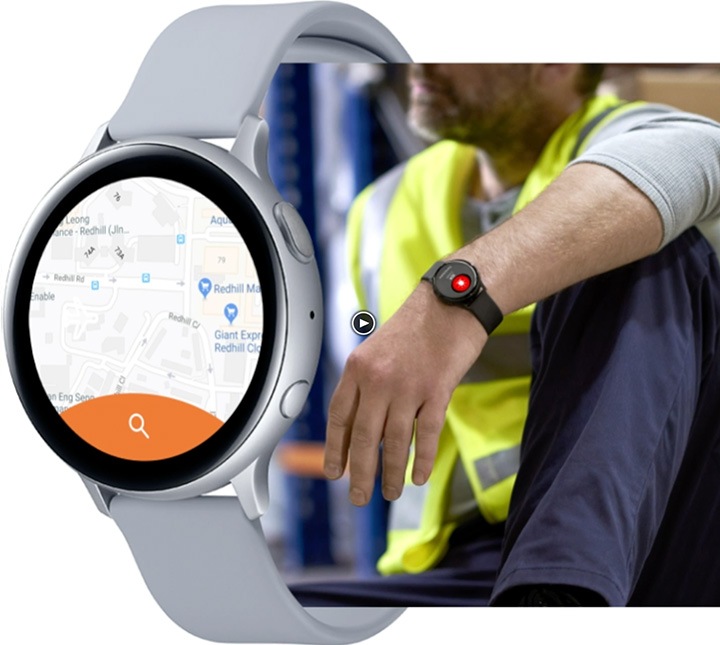 Samsung wearables deliver
for your business
Longer battery life
A single charge keeps you powered up throughout your day, and more 1
Stronger wearable security
Samsung Knox defends against intrusion, malware, and other threats.
Enhanced wearable customisation
Quickly configure and deploy devices with your company's settings.
From cutting-edge to iconic wearables at work
Browse our collection of functional and stylish smartwatches.
Galaxy Watch Active2
Stay connected and informed about your health with the smartwatch that has your wellness in mind.
A thin and lightweight smartwatch enabling hands-free business and safety enhancement in any environment.
Galaxy Watch
Helps you live your most balanced life, with a charge that lasts for days.
How wearables are transforming industries
Wearable technology for safety and defence
With the fast development of technology, wearable devices have the ability to generate masses of data — the key is putting it to good usage. For those who defend the country, wearables deliver a whole range of uses like prompt alerts, tracking officers' locations and so much more.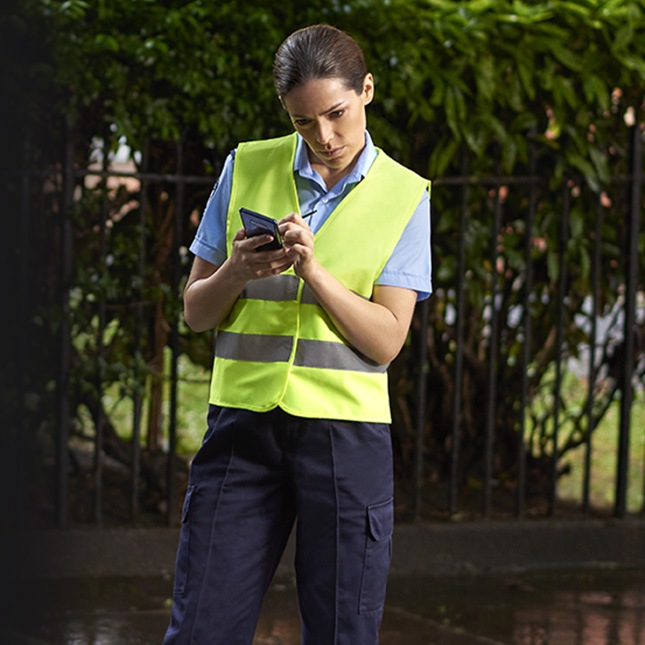 Future of Computer-Aided Dispatch
Powerful Tools for Public Safety
Smarter Policing & Officer Safety
Wearable technology
for transport and
logistics
With a wearables solution, linking people and data is a breeze. Wearable devices play a key role by enhancing communication between drivers and the head office, managing fatigue at work, and overall improving productivity, efficiency and safety.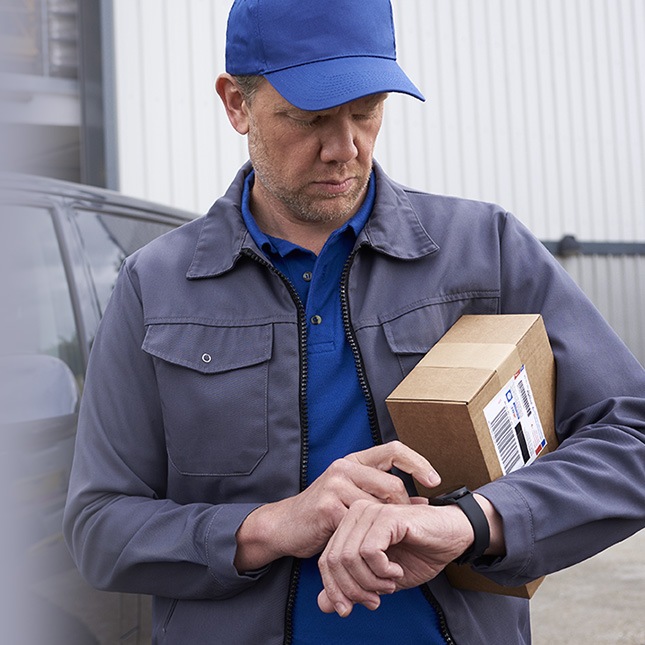 Wearable technology for maritime and field force
Wearables make workers safer, and are capable of locating anyone on a vessel or offshore installation in real time. Employees' health and sleep patterns can also be monitored and issues flagged, reinforcing how wearables can empower the maritime industry of tomorrow.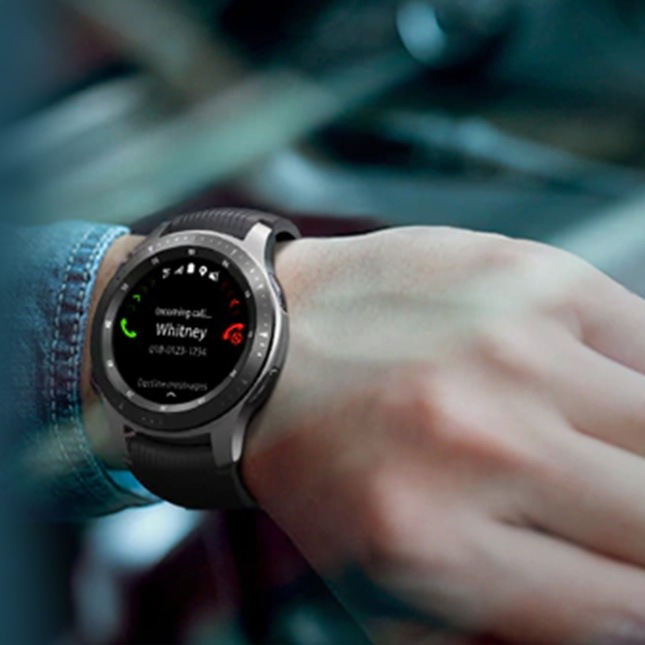 Lone Worker Safety Solutions
Customise Wearables in the Workplace
Best-in-class features
Samsung wearables at work provide longer battery life, stronger security, and enhanced customisation
Device customisation
The ability to automatically deploy preferred settings to multiple devices.
Enterprise Support
Peace of mind to support your fleet including deployment, battery changes, onsite repair option, and technical support.
Screen images are simulated and for illustration purposes only. ©2019 Samsung Electronics Co. Ltd.

All rights reserved. Samsung is a registered trademark of Samsung Electronics Co. Ltd. All products, logos and brand names mentioned herein are marks, trademarks or registered trademarks or service marks of their respective owners.

1 Average expected performance based on typical use. Actual battery life varies by network environment, features and apps used, frequency of calls and messages, number of times charged, and many other factors.