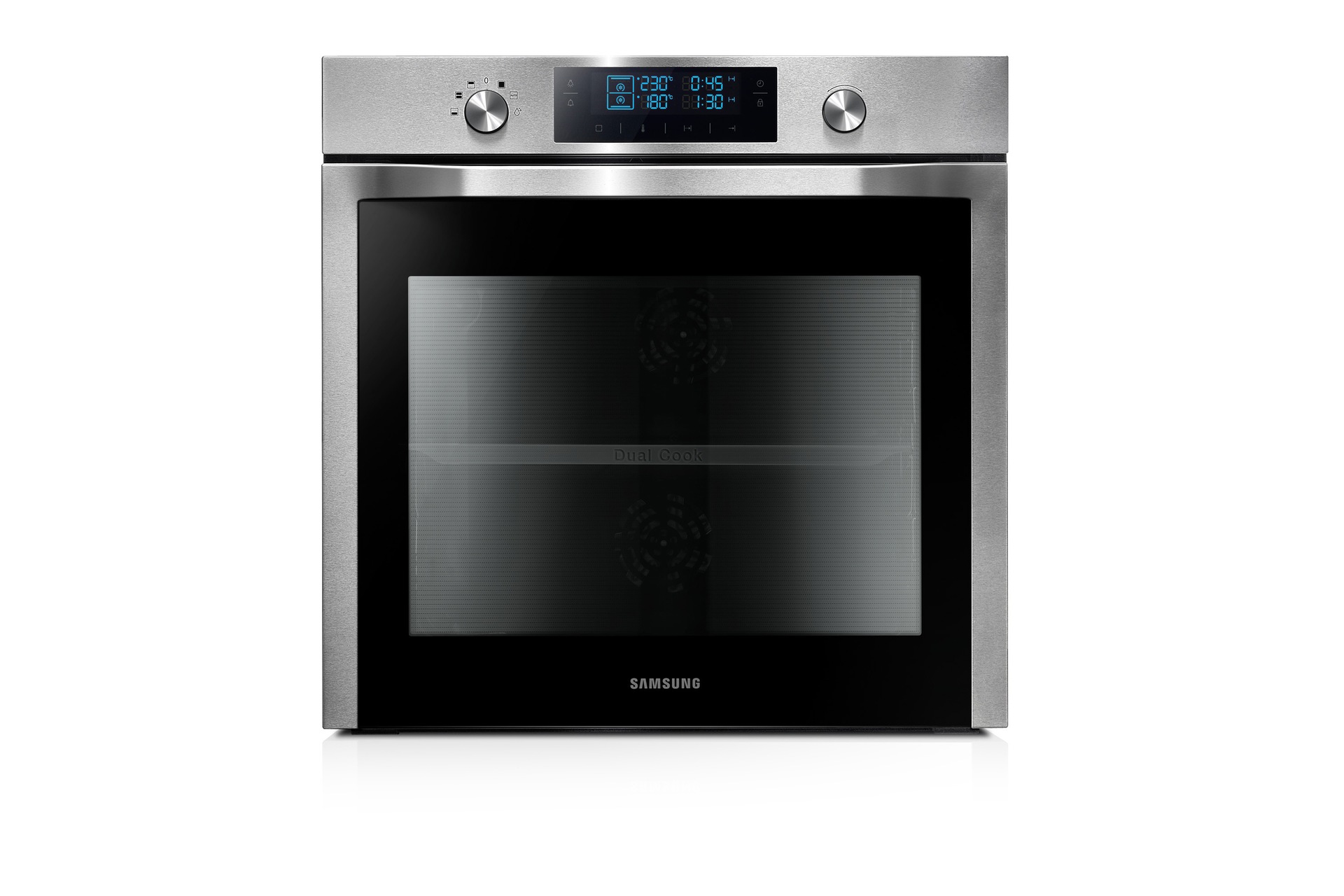 NV70H7584 Electric Oven Hood with Dual Fan (Twin Fan), 70 L
NV70H7584CS/SP
Sorry! This product is no longer available
A
Energy Efficiency Class
595 x 595 x 566mm
Outside (WxHxD)
Home chef advantage
Customized settings bring the tricks of the restaurant trade into your kitchen. "Pro-roast" varies heat for perfectly cooked, always-juicy roasts. "Intensive heat" evenly cooks super-dense dishes, like gratins and casseroles.
Custom cooking
Just push a button to roast, grill, warm—there are over ten different modes. You can even use the convection in the oven's upper zone and another mode in the lower zone. It's expert cooking, simplified.
Perfect timing
LED display shows precise temperature, time setting and cooking mode. so you can get everything to the table on time
The right temperature, fast
No more waiting for the oven to reach the right temp. The Neo preheats faster than its predecessors, with lower energy consumption. A win-win.
70 L

Usable Capacity

A

Energy Efficiency Class

1,700 W

Convection

595 x 595 x 566mm

Outside (WxHxD)
* Key feature may different from Key Spec