Our pioneers' efforts in our nation's success may never be forgotten,
neither must they. As we continue to progress towards a more inclusive
society as one, your signature can make a difference in their lives.
Powering our pioneers
We plan to donate up to $100,000 to five elder care charities, and hope that Singaporeans will unite to support empowering our pioneers' lives.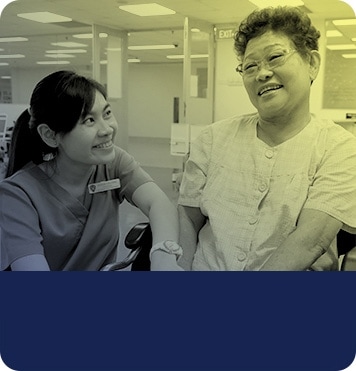 St. Andrew's Mission Hospital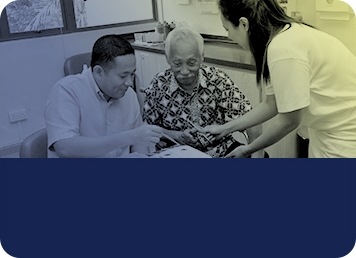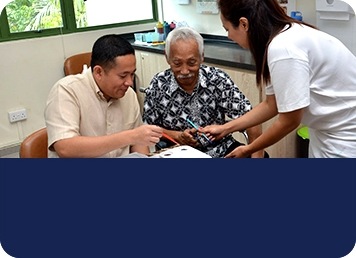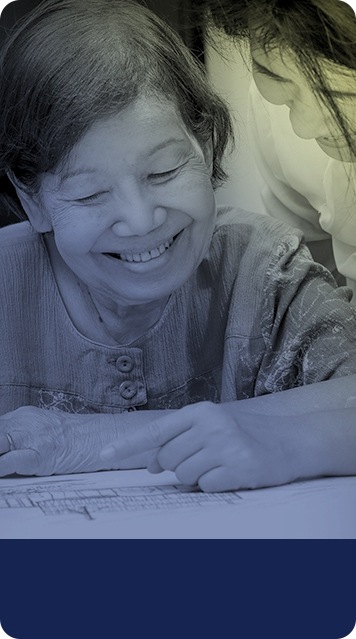 Alzheimer's Disease Association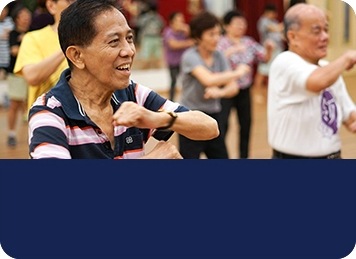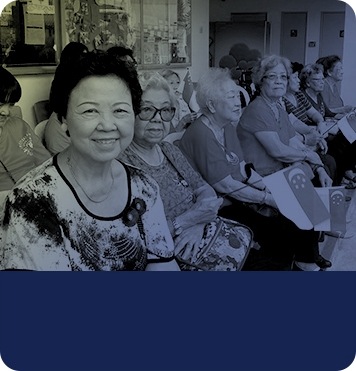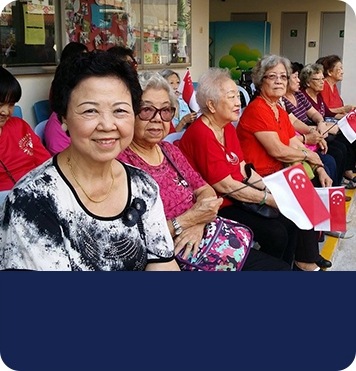 St. Hilda's Community Services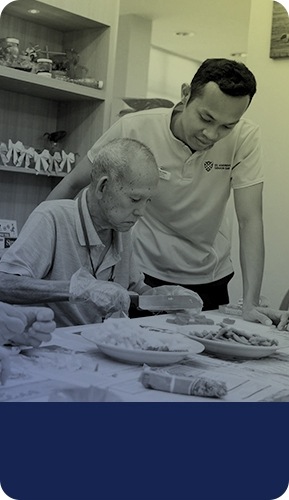 St. Andrew's Mission Hospital
Alzheimer's Disease Association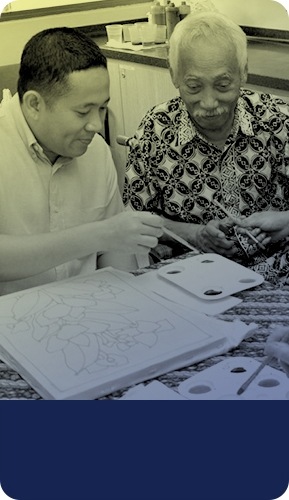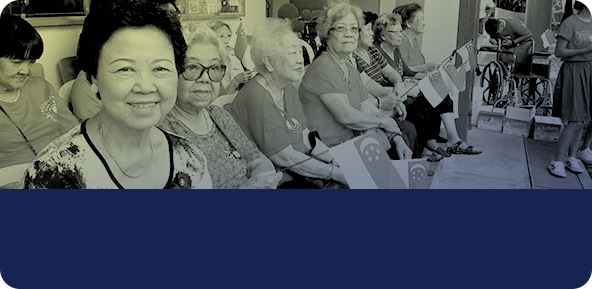 St. Hilda's Community Services
St. Andrew's Mission Hospital

St. Andrew's Community Hospital (SACH), a service of St. Andrew's Mission Hospital, is the first community hospital in Singapore set up to provide affordable intermediate medical care. Established since 1992, we are focused on providing rehabilitation and sub-acute care to children, adults and the elderly; including those with dementia or needing palliative care. Our outpatient services include day rehabilitation, community therapy, primary care, home healthcare and other senior care services. Community hospitals play an important role in providing continuing care for patients upon their discharge from acute care hospitals. SACH aims to promote recovery and help patients integrate back into the community after their discharge.

Jamiyah Singapore

Jamiyah Singapore serves the community by providing welfare services to the less privileged and disadvantaged of all races and faiths. Jamiyah Home for the Aged (Darul Takrim) houses and cares for the aged and destitute. The facility is guided by its core principles in fostering a safe environment for its residents, while caring for their emotional, mental and physical well-being. Jamiyah Nursing Home (Darul Syifaa') is a healthcare facility for elderly who require daily medical care and attention from healthcare professionals.

Alzheimer's Disease Association

The Alzheimer's Disease Association (ADA) consists of caregivers, professionals and volunteers who are interested in supporting the dementia cause. The ADA provides daycare for people with dementia and services such as counselling, support groups, and training workshops for caregivers. The organisation also holds public talks to inform and educate more people about dementia.

"Voice of Dementia" is a newsletter published by ADA that includes medical-related news as well as information on upcoming events, training workshops as well as tips for caregivers.

Bethesda Care Services

Bethesda Care Services provides affordable solutions to meet the daily needs of the frail aged. This includes the Medical Escort and Transport (MET) and Meals-on-Wheels (MOW) services which are made available for needy and homebound seniors who require assistance in their daily living activities and are without caregivers during the day. The MET services provides transportation to seniors who are going to and from clinics or hospitals for their check-ups. The MOW service delivers two cooked meals a day to the homes of seniors who need it. The organisation also holds regular weekday programs which engage seniors in the community and encourage active ageing.

St. Hilda's Community Services

The work of St Hilda's Community Services Centre (SHCSC) is encapsulated in a simple phrase, "Reaching out, touching lives". A staff force of 8 backed and complemented by a 200-strong volunteer force, popularly known as the "ang sahs" by the community because of their distinctive red T-shirts, do not wait for residents in the community to call on them. Instead, the strategy of knocking on every door to discover the needs of the residents has resulted in programs as varied as the needs are. SHCSC's vision is to deliver community and elderly services that are changing the face of aged care, focusing on wellness and capabilities.