What to do when there is Irregular Charging Notification?
Last Update date :
Aug 03. 2022
Damaged data cable or un-authorized fast wireless charger may cause unstable charging and Irregular charging detected notification pop-up. 

For such case, please check the following:

• Check the data cable. Use another data cable to check if the issue persists
 
• Check the Wireless Charger. Use Samsung authorized wireless charger, if un-authorized wireless charger is being used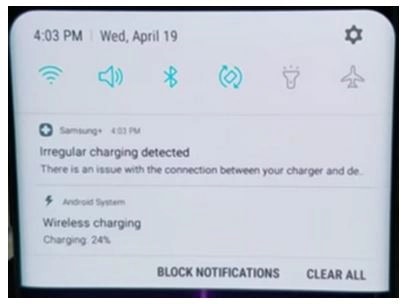 Irregular charging detected notification
Please note : Even if Samsung Logo is printed or similar product label is attached, it may not be Samsung authorized accessory.

Refer below on to differentiate between an authorized and un-authorized product:
Samsung Authorized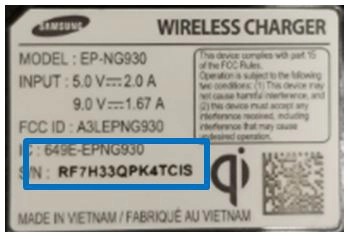 Font of Serial Number is bold and darker than other text 
Samsung Logo is not inclined
Cooling fan operates during fast charging and air hole pattern is not matched with fan vent
Air holes are not blocked
Un-authorized
Font of Serial Number is the same with other text 
No cooling fan. Air hole pattern is matched with fan vent
Some air holes are blocked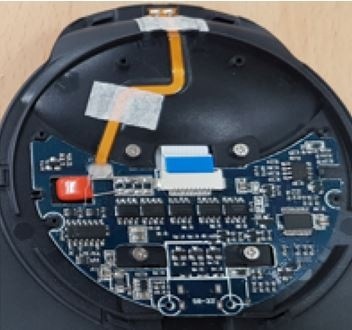 Please note: Samsung authorized wireless chargers satisfies WPC (Wireless Power Consortium) standard tightly. But un-authorized (or imitation) wireless charger may not satisfy the WPC standard and may cause charging problem.

If the 3rd party wireless chargers satisfy WPC standard, they will be working well with Samsung Mobile Device.
Please click the submit button below to share your feedback with us. Thank you!
Please answer all questions.