Design for freedom of space, freedom of pure enjoyment
Our design philosophy is to keep distractions hidden so you focus on what truly matters.
The new QLED has removed the common things that distract us most, such as messy cables or a black screen, to remove distractions from your home. Enjoy freedom of space, freedom of pure entertainment.


One is more
than
enough
One Invisible Connection1
The power cable and optical cable are merged into one slim near-invisible connection1, that allows you to keep your devices out of view by connecting them to the One Connect Box2 instead of the back of the TV.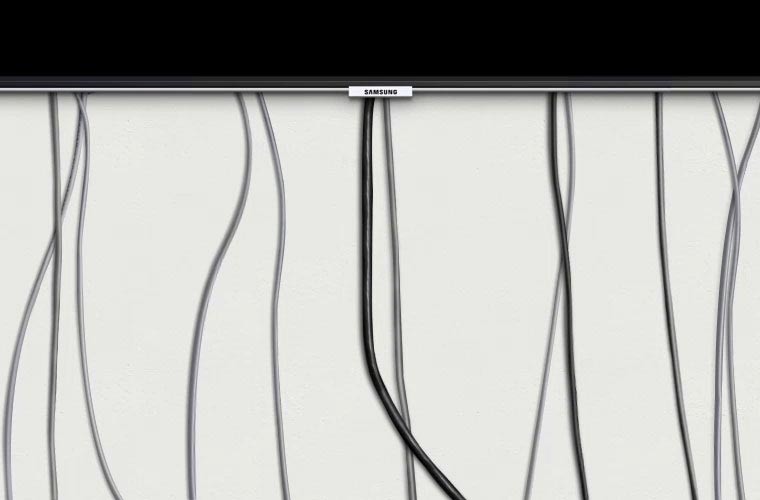 Clutter free
Plug in your devices to the One Connect Box2 and place it neatly away from your TV. Keep your TV simple. It's time to design your space the way you want it.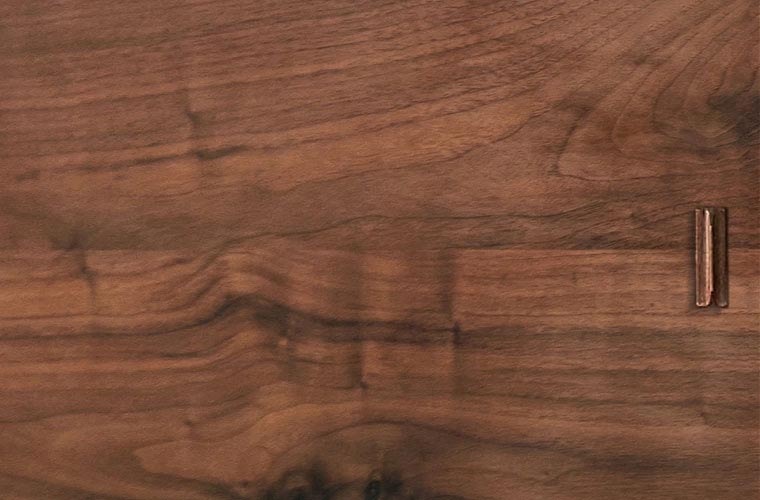 Signal
Receiver
Infographics for Integrated and Signal Receiver feature of One Invisible Cable.
No more
black screen
With our new Magic Screen3, you can
elevate your living room with decorative
content,
useful information, and your own photos.
You won't notice the TV on the wall as it blends
perfectly with your décor.

Décor
Give your living room a splash of colour.
Apply an interactive background
that harmonises perfectly with your
environment with Magic Screen3.

Photo
Relive all your memories.
Turn your living room into a personal gallery
by displaying photos from your mobile
and Samsung Cloud.

Music
Enjoy background music in everyday life.
Simply play the music
from your smart phone connected via Bluetooth®.
So close,
it's barely there
With our specially designed No Gap Wall-Mount4 , your QLED TV fits naturally into your living room design and leaves nothing to distract you from the amazing picture quality on screen.
Quick and easy to install
Watch how the No Gap Wall-Mount is installed
Install your QLED TV in minutes – it's that easy. You can adjust the perfect angle after putting it up.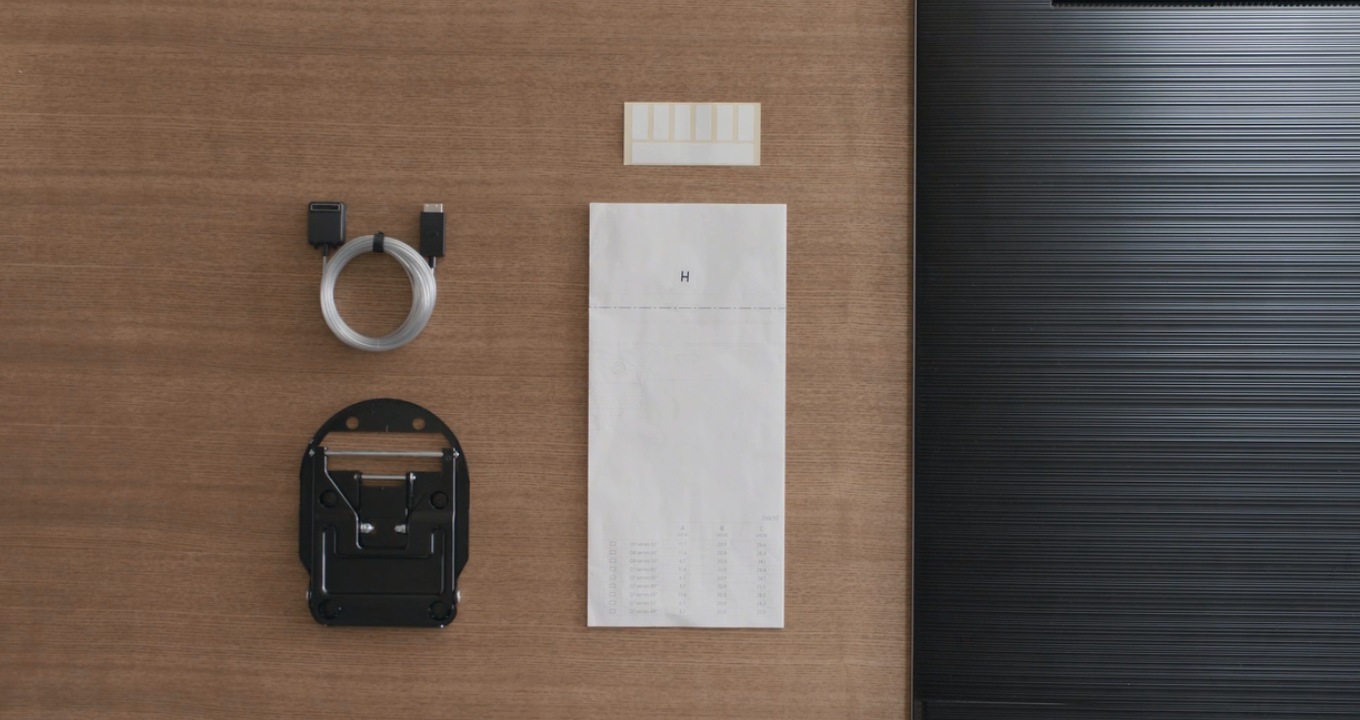 Go deep into the scene
With its sleek and innovative boundless 360° design, QLED is refined to the finest detail. Evoking minimalism from all angles, your eyes will be pulled into incredibly immersive cinematic experiences.
More choice for your space
The One Mount solution makes it easy to hang your TV or change it to the stand that fits your room the best. There are various stands to choose from, including the Gravity Stand and the Studio Stand5,6 .
No Gap
Wall-Mount5
With our specially designed wall mount,

your QLED TV fits naturally into
your living room design and leaves
nothing to distract you from the amazing
picture quality on screen.
Gravity Stand5,6
The modern design of the Gravity Stand
does more than just keep your
TV upright.
It's a whole new way to
accentuate
your space.
Studio Stand5,6
Think differently. Put your TV anywhere
you like. The Studio Stand transforms
your TV into a piece
of art wherever you place it.
1 The 'One Invisible Connection' refers to a single, transparent optical cable connected to the One Connect Box including the TV power integrating external device cables, but it does not refer cables connected to other devices such as sound bar.
2 Devices must be connected to One Connect Box via HDMI cable.
3 The Magic Screen background setting feature may vary depending on the environment where the TV is installed including, but not limited to, wall designs, patterns, and/or colours.
4 No Gap Wall-mount: Measured from rear end of the TV, the gap may differ based on the installation and wall type.
5 No Gap Wall-mount, Studio and Gravity stands sold separately.
6 Studio and Gravity stand are compatible with 55"/65" QLED TVs.

* QLED TV : Samsung QLED is Quantum dot based TV.
* Please refer to the product detail page for each model.
* Information and specifications are accurate at the time of print and subject to change without prior notice. Comparisons are dramatisations to showcase features. Images are simulated for illustration purposes only.