Samsung Networks Leader, Mark Louison on 5G's Imperative for the Next Normal
INSPIRATION
Samsung Networks Leader, Mark Louison
on 5G's Imperative for the Next Normal
As a leader in delivering a trusted end-to-end 5G solutions—from chips to networks to devices, and now services—Samsung is advancing the expansion of 5G for a broader audience. In this Q&A, Mark Louison, Senior Vice President and General Manager, Networks Division offers his perspective on how Samsung is innovating and investing to meet the 5G demands for the 'next normal.'
What has been the impact of the pandemic
on digital transformation?
While most companies were already investing in their digital transformation efforts, the pandemic has accelerated the transition to a new way of living and working online. Out of necessity, many of our off-line experiences have quickly become digitised and we expect much of this digital consumer behaviour to stick moving forward.
As such, businesses and consumers need a network and devices that can do more and bring greater possibilities for a reimagined future. We need reliable, responsive connections—in both dense cities and open rural areas—during a time when we are most detached from one another. There's also a need for greater capacity to support more devices on our networks.


5G is laying the groundwork for our digital future — one where we believe that every company is going to be a 5G-enabled company. They are going to need the high speeds, instant responsiveness, and massive IoT capabilities of 5G to set and reach new, previously unattainable goals. It's more than just an upgrade, it's a critical infrastructure for the way we work and live.


Fortunately, we won't have to wait long to access 5G's vast capacity and speed. According to an IDC report, LTE and 5G RAN spending will grow from $23.4 billion in 2018 to $26.0 billion in 2022. With support for up to a million devices per square kilometre, speeds that are 20x faster than 4G, and super-low 1ms latency, 5G meets our expanding digital needs.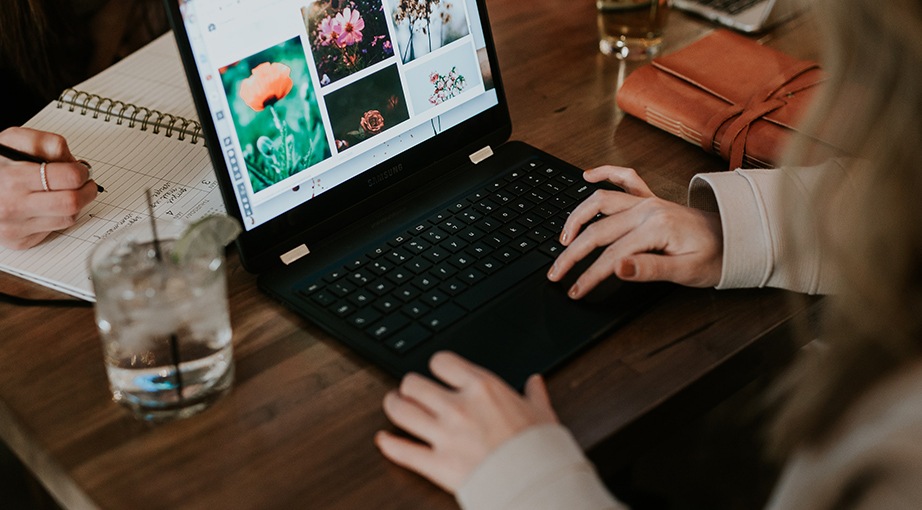 What capabilities will 5G bring to improve
our lives for this 'next normal'?
We've experienced first-hand how important network connectivity is this year—with traffic increasing by double-digit percentages, rivalling the voice calls of Mother's Day and the texting of New Year's Eve. This surging network demand is here to stay and it's now our everyday standard. To that end, we see three areas where 5G will continue to bring improvements to our lives:
Capacity + Throughput
Not only are we using multiple devices on a home network, but we're all using data-intensive video apps at the same time. Today, this can be a lagging, jittery experience. When 5G networks reach full speeds in the near future, more people will be able to simultaneously connect to the network and maintain high throughput.
High Speed + Low Latency
5G's speed and latency will enhance the real-time video streams needed for everything from virtual doctor appointments and online classes to supporting engineers working in the field. For an engineer making a precise repair remotely with a robotic assistant, they need to have confidence that there's no lag in the video or remote control. With 5G, engineers can increase productivity, efficiency and safety while on the job.
Reach + Reliability
As broadband access becomes more essential, there will be a heightened focus on reaching underserved areas. We're already working to bring 5G mobile and broadband services to rural areas, while increasing reliability with the next network buildout.
How is Samsung investing to
meet this 5G demand?
Our investments span a variety of technologies, at a component, device and network element level across 5G that are showing up in the form of recent recognition on our 5G patents, and we expect to continue to set the pace in this arena with innovations to support the major U.S. carriers' 5G initiatives.


For instance, this year we expect to see more advancements in bringing 5G indoors. Our newly-branded portfolio of 5G in-building products—Samsung Link—will provide operators with solutions that support a range of indoor applications based on spectrum requirements — across high, mid and low-band. This will extend 5G cellular service into places where the public gathers, like shopping centres or stadiums, or enable 5G private networks inside manufacturing facilities, hospitals or sports arenas. Indoor 5G is an essential building block for the 5G future, and we are leading the way with our partners. In fact, Verizon will be the first U.S. carrier to deploy our solutions very soon.


Another area of innovation is a rural deployment where 5G is crucial. With our 5G-upgradeable CBRS fixed wireless access network support for AT&T in rural areas, we're empowering underserved communities with a reliable service. Operators from wireless to cable are expressing interest in fixed wireless access via 5G or 5G-ready CBRS solutions.


With the surge in network usage from families working and learning from home, carriers need to be able to quickly deploy network resources to meet the shifting requirements of businesses and consumers. We're investing in a fully-virtualised 5G Radio Access Network (vRAN) solution to meet these demands by empowering operators to accelerate 5G to the masses, offering a more cost-effective, agile way to deploy and manage 5G networks — and it's commercially available now.
Can you share some 5G customer
use case examples?
We've pioneered numerous 5G industry case studies that demonstrate the power of leveraging 5G's low latency and high capacity for delivering high-quality, lag-free experiences.
Stadiums are one area where we see lots of potential for 5G to change the game, and when people get back to live entertainment, we think 5G will start to deliver on new, immersive experiences. Early on, we completed Samsung Link to deliver 4K streaming on fifty 5G-enabled tablets at a baseball stadium to enable viewers to see full 360-degree visuals of players at-bat, for instance. We also worked with AT&T to test new ways for 5G to enhance live broadcasts with exciting viewing angles. For instance, we streamed courtside NBA action from a fan's perspective using S10 5G devices, which leveraged AT&T's high-speed 5G+ network to transmit to a production truck and run coverage live on ESPN3. This not only enhances the in-stadium experience but also brings the fan at home closer to the action in the venues.


Last year, we collaborated with AT&T to see how 5G can help U.S. smart factories through research at the Samsung Austin Semiconductor (SAS) facility. The facility is 2.3 million square feet in size, the equivalent of roughly 40 football fields, and as you can imagine, that requires a large amount of sensors. We envision a 5G future where thousands of sensors share data on a 5G network to help the facility increase production efficiency and employee safety. For example, with our Automated Material Handling use case, we showed an automated production rail system with IoT sensors and 4K video cameras. Through IoT sensors providing tool data, engineers can remotely inspect and monitor the system without impacting production — and take preventative action early.


We've learned that investing in evolving networks is more important than ever. Looking ahead, we're focused on optimising 5G experiences for everybody — by expanding where it can be accessed and what it can do.
Find out how Samsung 5G revolutionises the way you live, here.
Original article from Samsung.com here.
You are invited
Get ready for exclusive access to in-depth features with thought leaders, invitations to bespoke events, editorial beats on innovation, and first dibs on the latest Samsung products. Also be the first in line to reZerve your monthly delights of new experiences at no charge. Join our mailing list today.
Subscribe