Video call shopping
Enjoy personalised in-store shopping with our vPromoter. One-way video option available.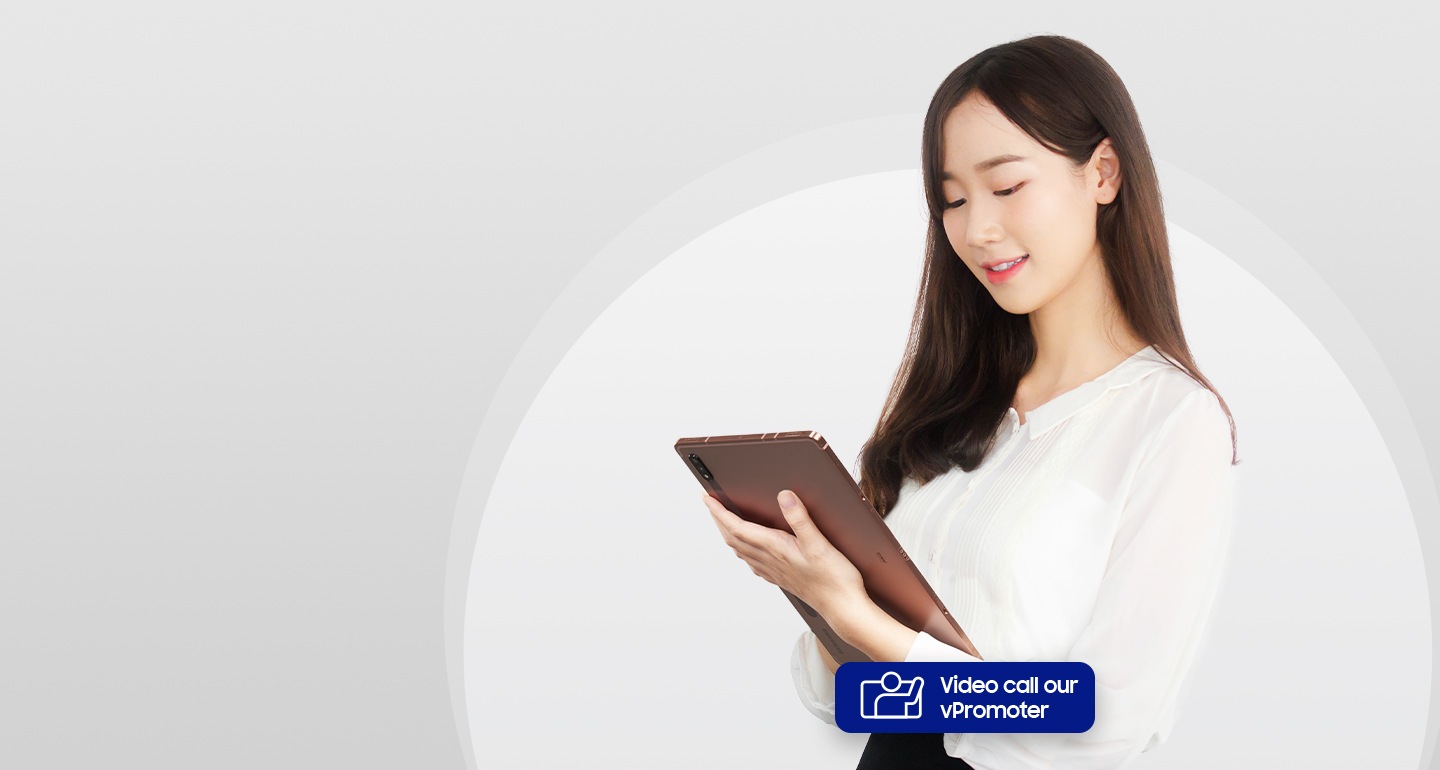 Now you can enjoy a safe, convenient and personal shopping experience without having to visit our stores in person. Let our vPromoter show you what's in store, and help you find the right product.
Convenient
Simply click or tap on the icon to begin!
Reliable
With our experts' in-depth knowledge, they will help you choose between the products you are interested in.

Immediate
Get instant answers to your queries and make your purchases online.
Safe
Contact our experts, from home or wherever you are, via video call with the option of one-way video.
Click on the icon to launch video chat, with the option to talk to our experts without showing your video.
Our vPromoters will guide you along every step of your shopping journey, offering in-depth knowledge on our range and helping you to decide which product is right for you.
You can also make your purchase online, and rate your experience with us.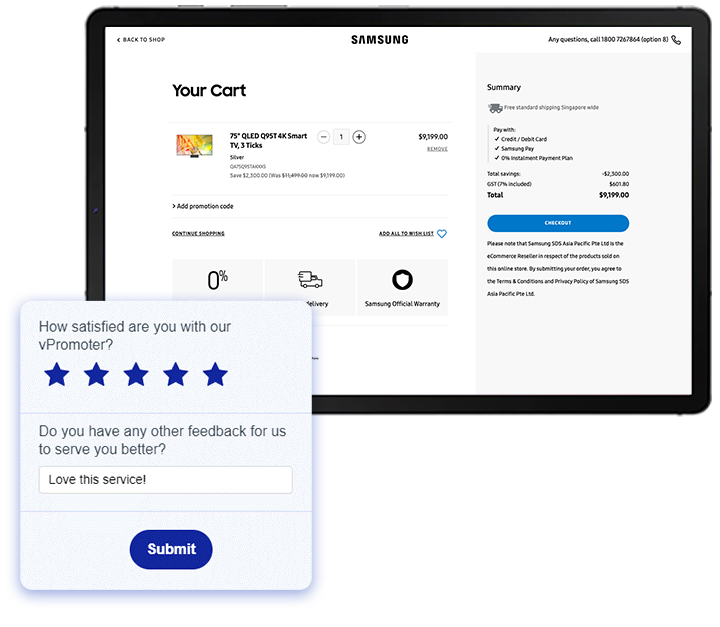 Speak with our Samsung vPromoter today
For smartphone, tablet and wearable: Monday to Sunday, 11am to 9pm
For TV, soundbar and home appliance: Monday to Sunday, 9am to 9pm
Images are for illustrative purposes only.