Real Curve. Real Immersion.
The World's Most Curved Screen with 1800R Curvature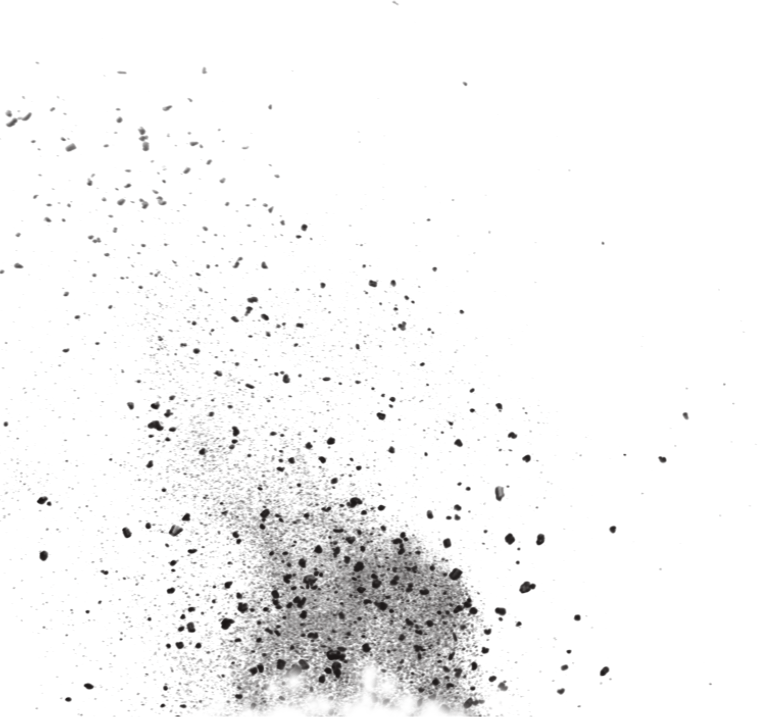 Why Samsung Curved Monitor
CF591Feature Video
Need for SpeedTM © 2015 Electronic Arts Inc. Battlefield 4TM © 2013 Electronic Arts Inc. Used with permission
Review
Validation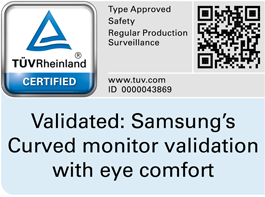 Eye Comfort Validation SE790C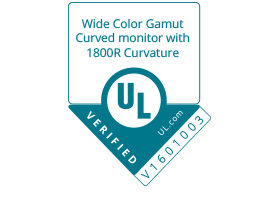 Picture Quality Verification CF591
Why Go Curved?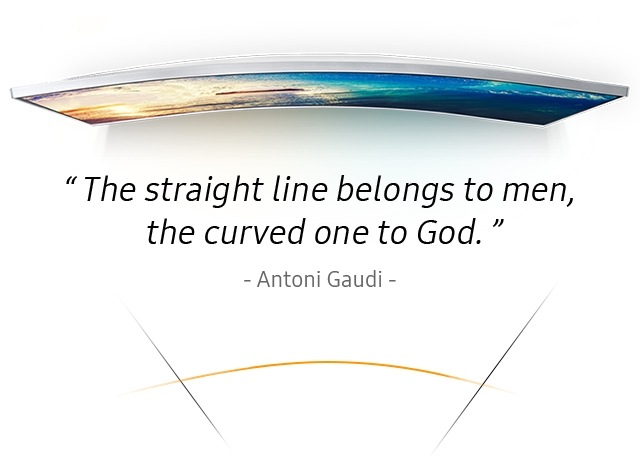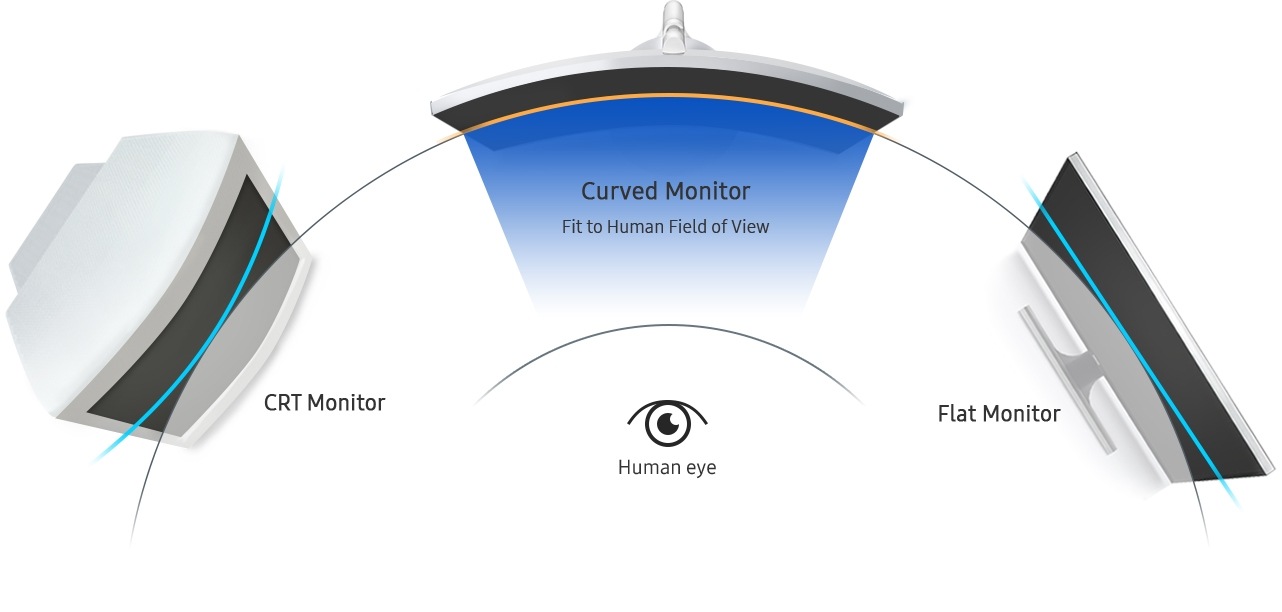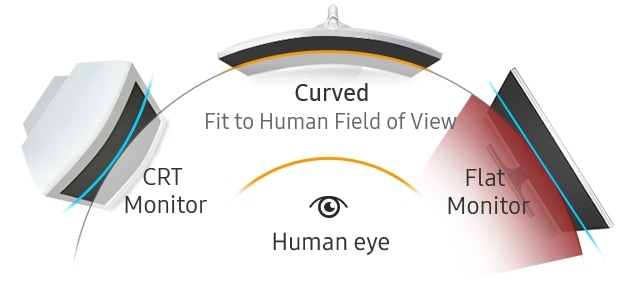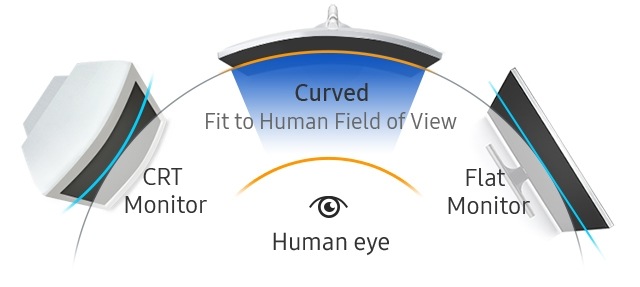 Everything evolves — and monitors are no exception. From bulging CRTs to flat panel displays, monitor screens have constantly advanced in step with technology towards an ideal form — the curve. Complementing the natural shape of the human eye, curved screen monitors offer superior viewing comfort, closely match our natural field of view, and create a greater sense of immersion than any other screen type. So join the evolution and discover a better way of viewing your content.
A. The ergonomically ideal monitor is curved
Following the natural curvature of the human eye, a curve is the ergonomically ideal screen form. Because its edges and centre are of more uniform distance from your eyes, a curved screen offers the most comfortable viewing experience and reduces eye strain when viewing for extended periods. With Samsung once again pushing the boundaries of display technology, the ergonomically ideal monitor is one you can enjoy right now.
B. Perfect for personal entertainment
The big screen TV rules for family entertainment - but more and more of us now enjoy personal entertainment on our PC monitor.
And there is no better way to enjoy it all - movies, TV shows, games, and more - than
with the cinematic and immersive viewing experience delivered by a curved screen monitor.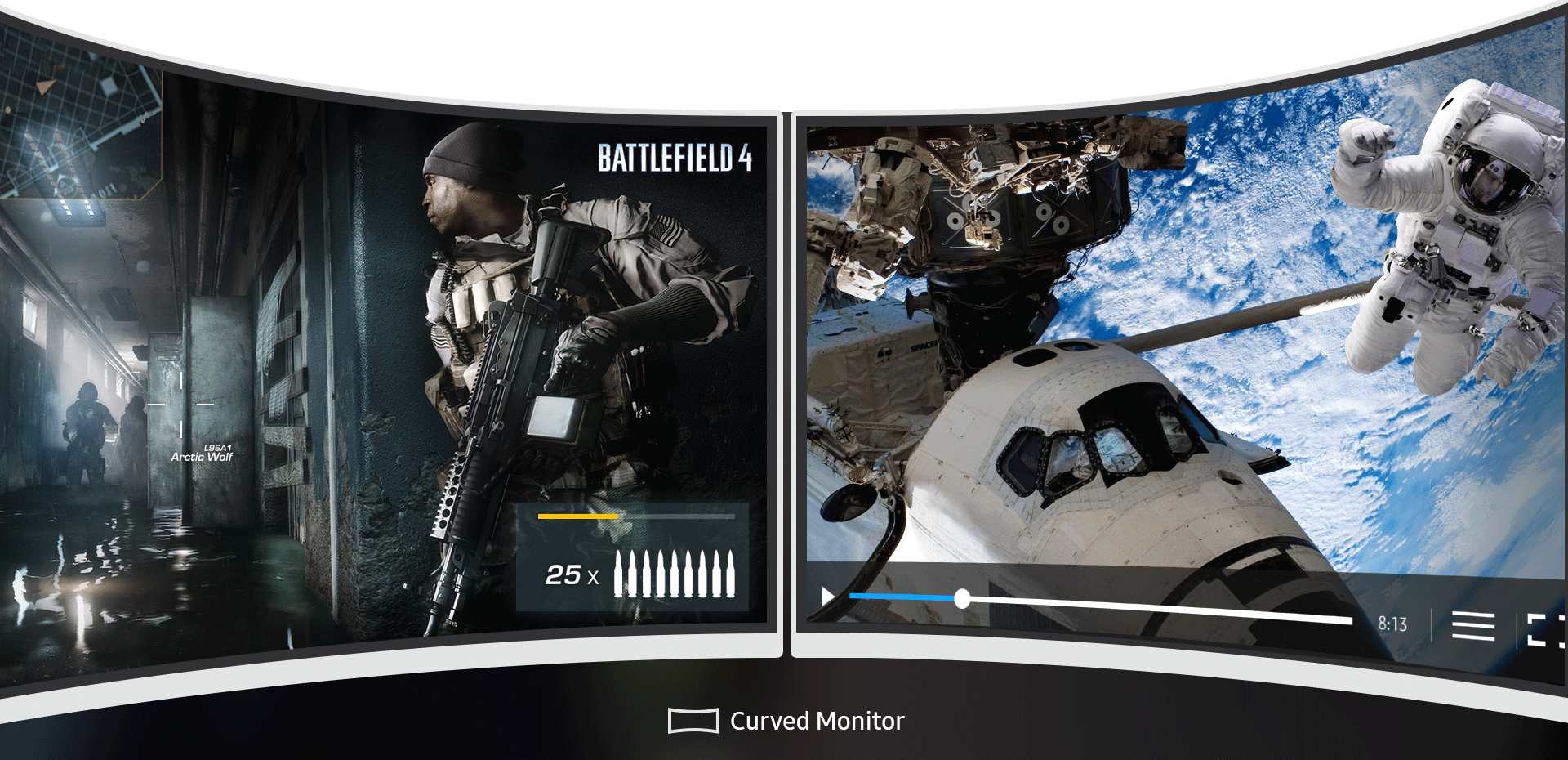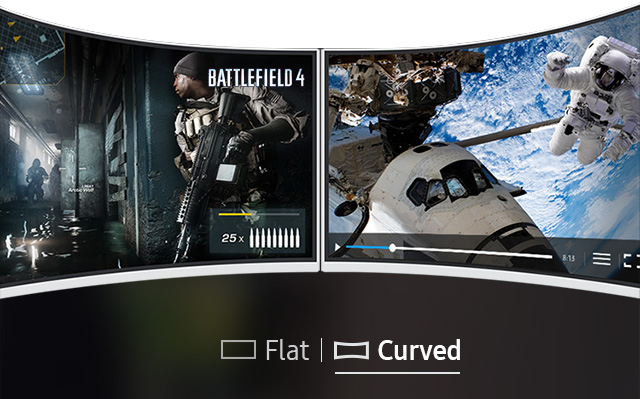 Why a Samsung Curved Monitor is the Smart Choice for You.
1. Clinical test by Seoul
National University Hospital

Research by Seoul National University Hospital, the representative medical centre of Korea, proved Samsung's Curved Monitor to be effective in reducing eye strain than Samsung's flat monitor.

2. Eye Comfort Validation by TUV Rheinland

Samsung Curved Monitor was validated by TUV Rheinland, the worldwide recognised certification institude in Germany. TUV Rheinland tested the performance of Samsung Curved Monitor on reducing picture distortion and increasing eye comfort.

80%

of participants in the eye comfort test has chosen comfortable for curved monitor.

SE790C was used for the test.

EYE COMFORT TESTING(Source : 2015 TUV user test in Germany)

Reading Of Text

Watching A Video

Selection of Cells

Viewing 3 images

Curved Monitor productivity report
Samsung's Most Curved Screen for the Ultimate Viewing Experience.
True to its tradition as a display innovator, Samsung advances in the curved screen technology and design. From the 4000R to the current 1800R and ultimately the 1000R screen — with a curve optimising the human eye's natural field of view — Samsung consistently sets new standards in curved monitor technology and delivers a comfortable, vivid, and immersive viewing experience.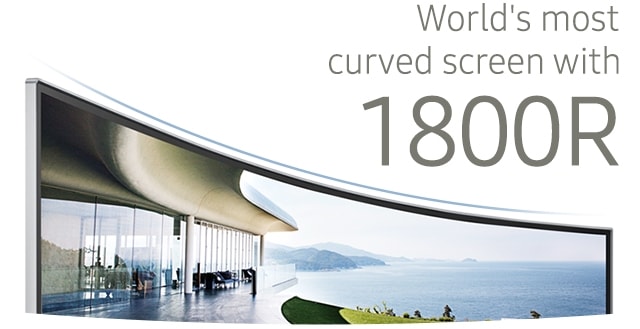 SMOOTH
GAMEPLAY

AMD FreeSync™ Technology
Game Mode
3000:1 Contrast Ratio
(Darker Black)
OPTIMISED
ENTERTAINMENT
EXPERIENCE

Quantum dot technology
(sRGB up to 125%)
Wide Viewing Angle
Fast Response Time
MORE NATURAL
VIEWING COMFORT

Eye Saver Mode
Flicker Free Technology
MULTI-TASKING

Picture by Picture
PIP 2.0
Multi-connectivity
FOR GAMING
Real Curve. Real Immersion.
Darker blacks and a deeper screen curve for truly immersive gameplay
PRODUCT LINE UP
ALL
Premium
Advanced
Essential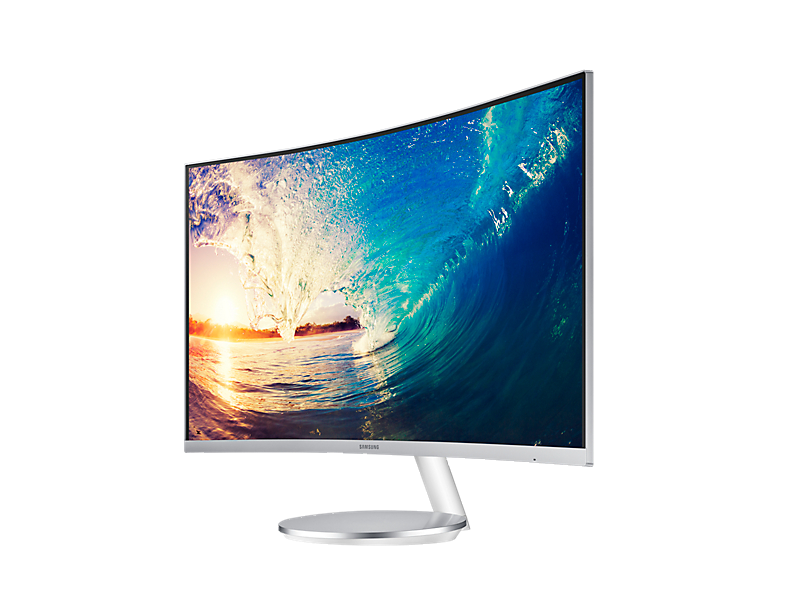 Advanced Curved Monitor
27" CF591
27" CF591
Screen Size (Aspect Ratio) : 27" (16:9)
Screen Curvature : 1800R
Brightness (Typ) : 250cd/m²
Contrast Ratio : 3000:1(typ)
Resolution : 1920x1080
Response Time : 4ms (GTG)
Speaker : 5W Dual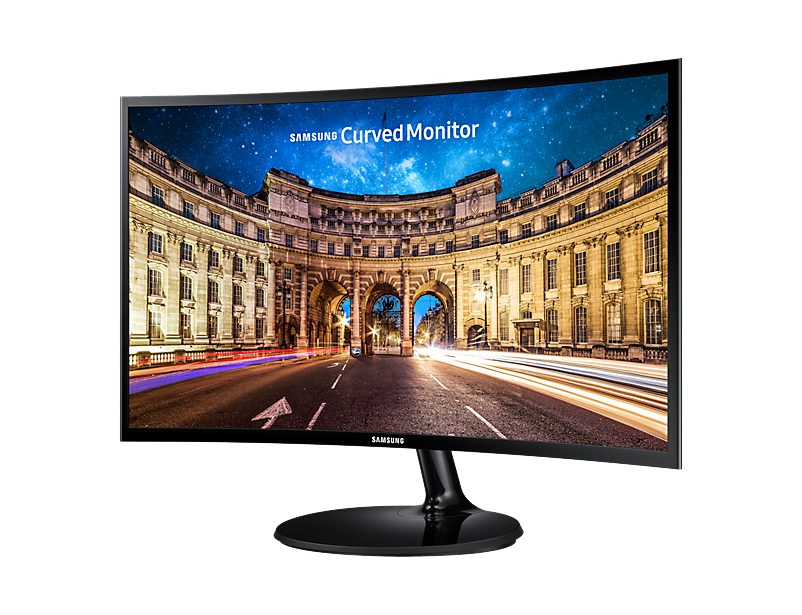 Essential Curved Monitor
27" CF390
27" CF390
Screen Size (Aspect Ratio) : 27" (16:9)
Screen Curvature : 1800R
Brightness (Typ) : 250cd/m²
Contrast Ratio : 3000:1(typ)
Resolution : 1920x1080
Response Time : 4ms (GTG)
QLED Curved Monitor
31.5" CH711
31.5" CH711
Screen Size (Aspect Ratio) : 31.5" (21:9)
Screen Curvature : 1800R
Brightness (Typ) : 300cd/m²
Contrast Ratio : 3000:1(typ)
Resolution : 2560x1440
Response Time : 4ms (GTG)
Essential Curved Monitor
32" SE590C
32" SE590C
Screen Size (Aspect Ratio) : 31.5" (16:9)
Screen Curvature : 3000R
Brightness (Typ) : 270cd/m²
Contrast Ratio : 5000:1(typ)
Resolution : 1920x1080
Response Time : 4ms (GTG)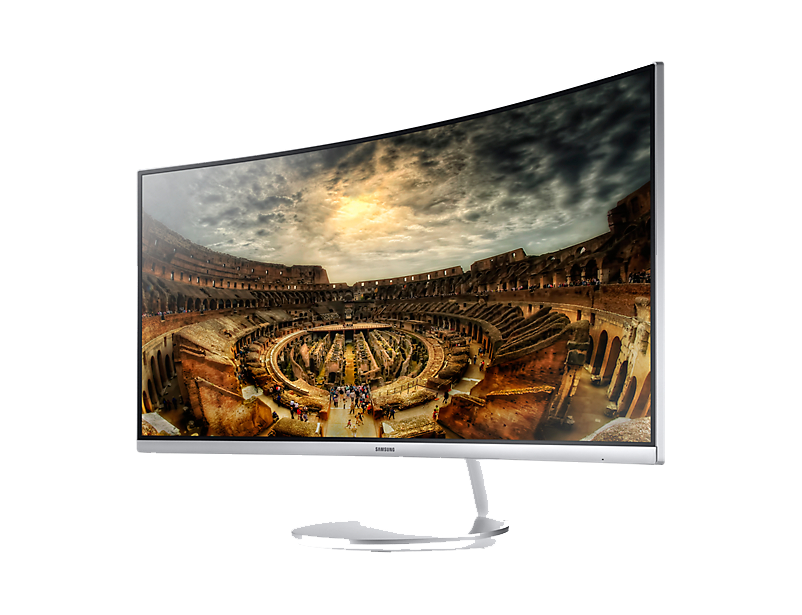 Premium Curved Monitor
34" CF791
34" CF791
Screen Size (Aspect Ratio) : 34" (21:9)
Screen Curvature : 1500R
Brightness (Typ) : 300cd/m²
Contrast Ratio : 3000:1(typ)
Resolution : 3440x1440
Response Time : 4ms (GTG)
Speaker : Stereo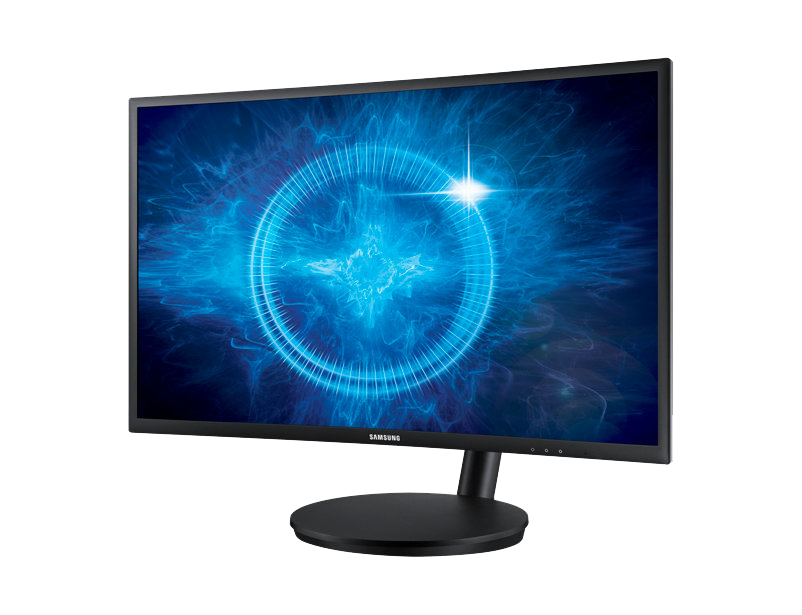 Curved Gaming Monitor
27" CFG70
27" CFG70
Screen Size (Aspect Ratio) : 27" (16:9)
Screen Curvature : 1800R
Brightness (Typ) : 350cd/m²
Contrast Ratio : 3000:1(typ)
Resolution : 1920x1080
Response Time : 1 (MPRT)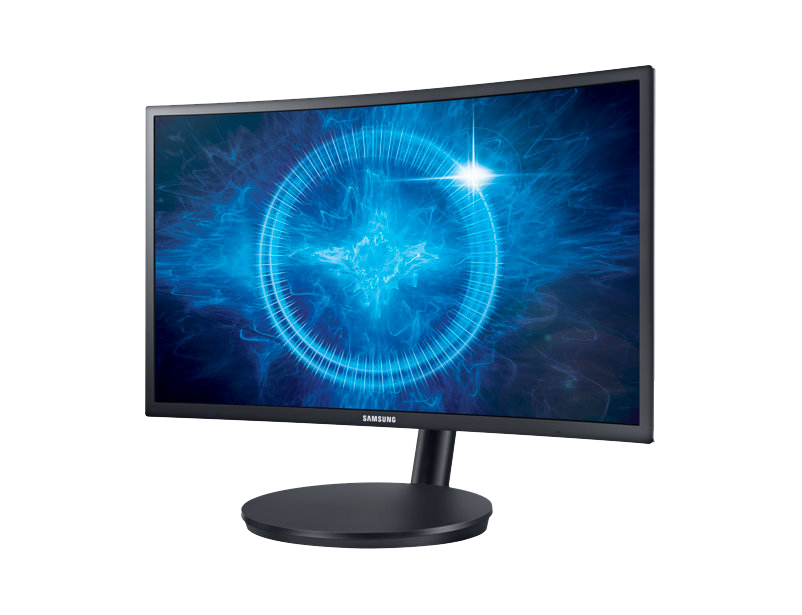 Curved Gaming Monitor
24" CFG70
24" CFG70
Screen Size (Aspect Ratio) : 24" (16:9)
Screen Curvature : 1800R
Brightness (Typ) : 350cd/m²
Contrast Ratio : 3000:1(typ)
Resolution : 1920x1080
Response Time : 1 (MPRT)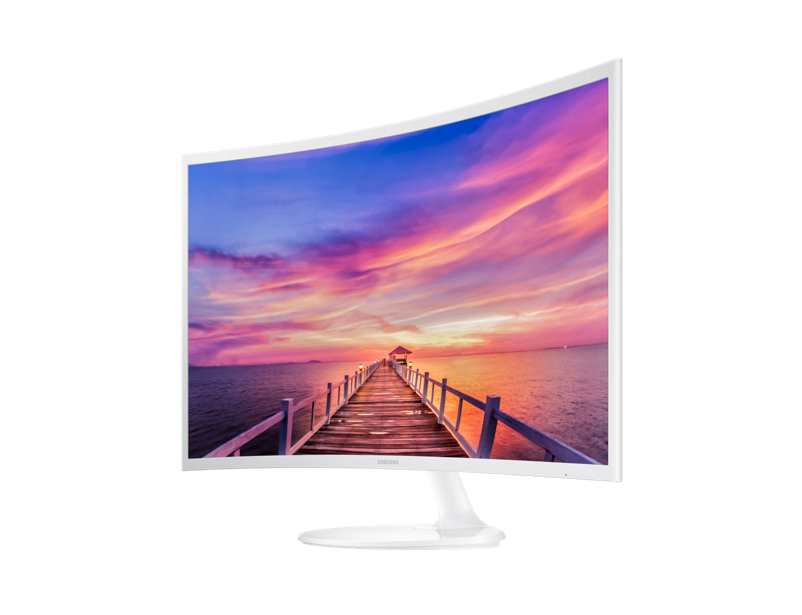 Essential White Curved Monitor
32" CF391
32" CF391
Screen Size (Aspect Ratio) : 32" (16:9)
Screen Curvature : 1800R
Brightness (Typ) : 250cd/m²
Contrast Ratio : 3000:1(typ)
Resolution : 1920x1080
Response Time : 4ms (GTG)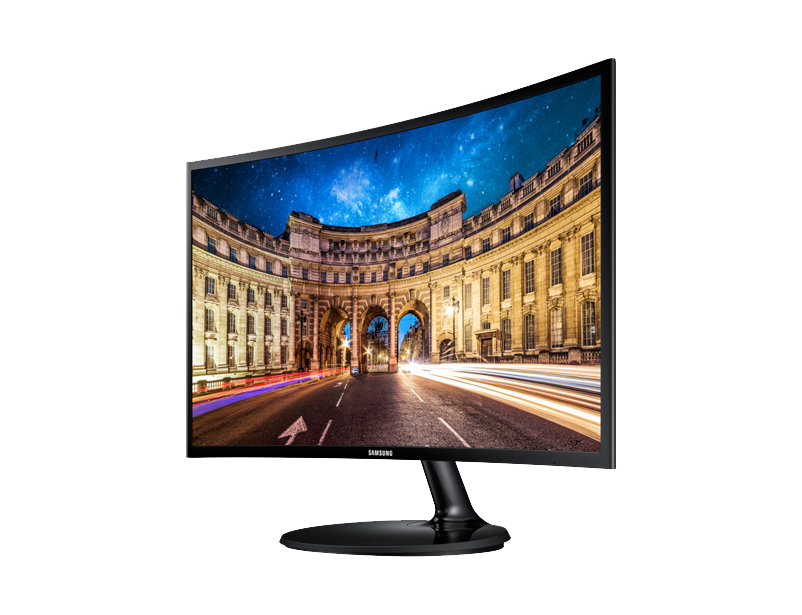 Essential Curved Monitor
23.5" CF390
23.5" CF390
Screen Size (Aspect Ratio) : 23.5" (16:9)
Screen Curvature : 1800R
Brightness (Typ) : 250cd/m²
Contrast Ratio : 3000:1(typ)
Resolution : 1920x1080
Response Time : 4ms (GTG)