Communication & Engagement
We pursue transparent and open communication
Communication & Engagement
Every year, Samsung Electronics sets out strategies and objectives for Eco-management. We transparently disclose our Eco-management initiatives in detail including greenhouse gas emissions, eco-friendly product information, eco-friendly CSR activities, and stakeholder communication programs. In addition, we offer a range of communication channels through which those involved can quickly find the information they want and easily understand it. The Environment section of Samsung.com is another way we communicate with various specialists based on a methodology (materiality analysis) that sets priorities related to environmental and sustainability issues.
We lead campaigns promoting the importance of the environment
From environmental education for future generations to participatory activities for consumers, Samsung Electronics leads a variety of eco-friendly campaigns to raise social awareness of the importance of the environment and to build a broader consensus.
Samsung's representative environmental awareness education campaign since 2012, the "First Planet School" was reborn as the "Green Challenge", which was launched online in 2017. The Green Challenge, which can be participated by elementary school students throughout Korea, encourages children to carry out daily activities that protect our planet through various environmentally-oriented missions. By continuing the environmental awareness education campaign for our future generations, Samsung will help our children better understand the importance of conservation and preservation.
For the 3rd year in a row, Samsung Electronics America has sponsored the Climate Superstars Challenge, partnering with the Boys and Girls Club of America (BCGA) and the USEPA ENERGY STAR program to build awareness around energy efficiency and environmental issues and to empower young people to take easy actions to protect the climate. In 2017 162 Clubs participated across the US (an 8% increase over 2016) and 1499 eco-challenges were undertaken by kids age 11-13.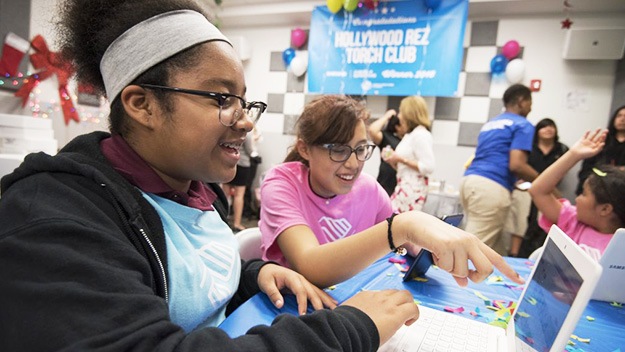 Share the light- A moment of darkness will create the light of hope for others and our planet.
In March 21, 2018, Samsung's Suwon Complex, as well as 44 manufacturing and sales branches participated in the "Global Village Lights Off" campaign to join the effort to reduce greenhouse gas and share a light of hope with regions facing power shortages.

By using the power costs saved from the lights off campaign and donations from employees, we prepared 1,000 solar powered LED pattern kits. These kits were assembled by Samsung employees and donated to the people of Mactan Island in the Philippines and Phitsanulok in Thailand so that the villagers and students can enjoy the convenience of having a light at night.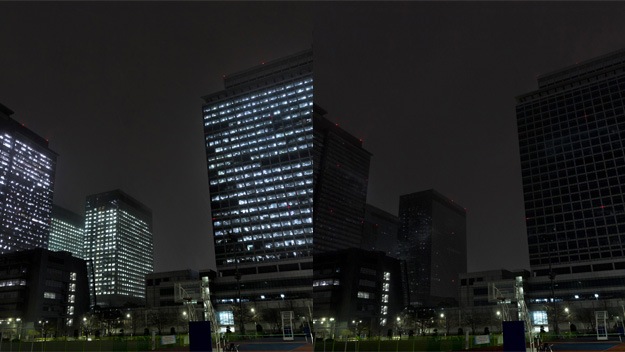 We actively engage in global initiatives
Initiatives are being launched around the world to seek sustainability amid rapid changes to our Earth and environment. Samsung Electronics stands with such movements and is engaged in protecting the diverse values they uphold. Some of the initiatives that we take part in are as follows:
Carbon Disclosure Project (CDP)
The CDP collects and discloses a company's activities on climate change. Samsung Electronics has been acknowledged for its disclosures of information on its climate change response, earning the highest grade, Leadership A, for seven consecutive years from 2010 to 2016.


Responsible Business Alliance (RBA)
As a member of the RBA, Samsung Electronics complies with the RBA Code of Conduct and its standards on the environment, health and safety, and labor as part of managing our worksites and suppliers. All suppliers doing business with Samsung Electronics regularly monitor their practices according to the RBA's criteria to identify problems and improve them.


Clean Energy Ministerial (CEM)
As a signatory to the Clean Energy Ministerial, a global forum to promote policies and share best practices to accelerate the global transition to clean energy, Samsung has pledged to reduce greenhouse gas(GHG) emissions intensity (normalized by sales) from our global facilities by 70 percent based on the 2008 level and to maintain ISO 50001 certification of all of global manufacturing sites.

No voice is too small to advocate for the environment.
Please email us (eco.sec@samsung.com) with any questions or comments about Samsung Electronics' environmental policies.